Hot Links!
February 27th, 2020 under Hot Links!. [ Comments: none ]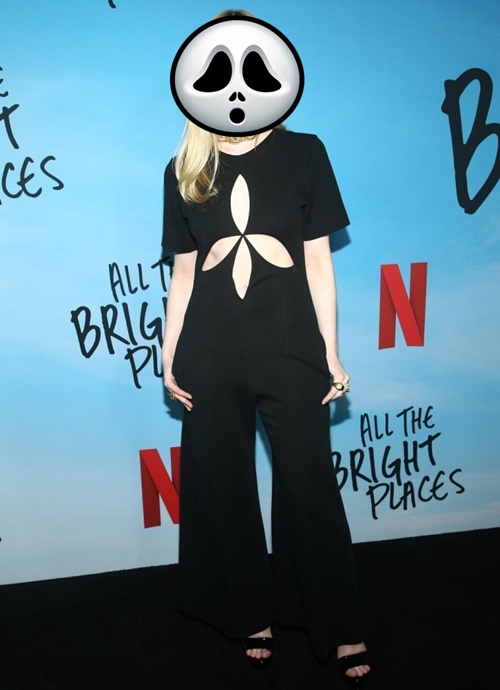 Who is showing some skin? – Celebitchy

Jif sells Gif – Grunge

Watch Britney Spears break her foot – Dlisted

See a Nicki Minaj nip slip – Drunken Stepfather

Who has a pornstache going on? – Go Fug Yourself

Which James Bond movie is not a Bond film? – Screen Rant

---
BTWF: Mel Gibson in Tim
February 27th, 2020 under Before They Were Famous, Mel Gibson. [ Comments: none ]

Before Mel Gibson had sons in movies like Signs, he was the son in Tim. He looks so innocent when he was 22 in that 1979 movie.

---
All four of Dick Wolf's NBC shows will be back for three more years!
February 27th, 2020 under Dick Wolf, Mariska Hargitay. [ Comments: none ]

Last season, NBC renewed This Is Us for three more seasons. This year, they did same for New Amsterdam. Today, they announced they want Law & Order: SVU, Chicago Fire, Chicago PD, and Chicago Med all back for three more years too.
That will bring SVU to a total of 24 seasons. This year, it became television's longest-running scripted drama series with 21 seasons. That is one more than the previous record holders Gunsmoke and Law & Order. Now, it is going for three more than that. It will be interesting to see if Mariska Hargitay will remain with the show. I hope she does because she is a HUGE part of that show. She is as beautiful on the outside as on the inside.
When it comes to the Chicago shows, Fire's total will be 11, PD's 10 and Med 8. That is a lot of seasons for the Dick Wolf shows.
On that note, he signed a five-year deal to stay with NBC Universal bring his today to 41 years. He has been with NBC longer than a lot of his actors have been alive. Pretty impressive and deserved.
Just one request. Can he stop doing crossovers with PD? I don't watch that show, and I hate being forced to do it when there is one. The same way I don't want to watch Grey's Anatomy tonight, but I have to because they are doing a crossover with Station 19. Don't these EPs and network execs know it is about me and not their shows.

---
America's Got Talent once again doesn't have an American judge on the panel
February 27th, 2020 under America's Got Talent, Heidi Klum, Howie Mandel, Simon Cowell, Sofia Vergara. [ Comments: none ]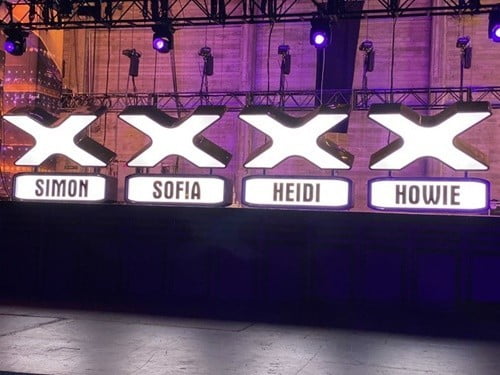 Last year, for the first time in a long time, America's Got Talent had two Americans sitting at the judges' table. Then, they decided not to ask Gabrielle Union and Julianne Hough back for another season.
Today, they announced who will be sitting in their seats. Germany's Heidi Klum is back for a seventh season, and Columbia's Sofia Vergara will be joining the show for her first one. She was rumored for being up for the job in December. Both women will be seated next to England's Simon Cowell and Candian Howie Mandel.
What is wrong with having an American judge on a show called America's Got Talent. We have talent, but we don't know how to judge it? I guess at least we have Terry Crews as a host, and he is American. I hope he is also there to translate because there are three very thick accents on that panel, and it might be hard for the American contestants to understand them.
Let's talk about the Modern Family actress. It is such a random hire. I don't really know if I think of her as someone who can identify talent. The same way I did not think Union would be able to do it. However, I thought that Mrs. Dwyane Wade did a good job on the show. Hopefully, Vergara will surprise us.
On that note, Mandel had a little welcome message for his new co-judge. He wrote, "Sofia, please don't try to shake my hand. Fist bumps only." I bet you he would not turn down a hug from her. Who would?

---
Mark Wahlberg really has a thing for socks
February 27th, 2020 under Ellen DeGeneres, Marky Mark. [ Comments: none ]

Quentin Tarantino has a thing for feet, and Mark Wahlberg has a thing for the thing that goes on top of them. The actor was playing Burning Questions with Ellen DeGeneres, and she asked him what he sleeps in at night. That is when he admitted that he wears his socks all the time, even in bed. There are only two instances when he takes them off. They are when he takes a shower or when he goes into the ocean.
Why? He says they are softer than his 10-year-old daughter's feet, and it sounds like they are sensitive too. That is why he loves to keep them covered up. His friends and family all know about his obsession, so they buy him socks as a present.
Another reason why he likes to wear them; it sounds as though he doesn't want to look at them. To me, that would be the biggest reason. I hate my tootsies, but I hate wearing socks even more.
Are you a sock person, or do you like them to go au natural?

---