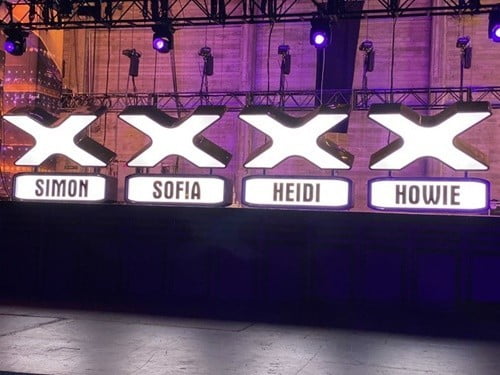 Last year, for the first time in a long time, America's Got Talent had two Americans sitting at the judges' table. Then, they decided not to ask Gabrielle Union and Julianne Hough back for another season.
Today, they announced who will be sitting in their seats. Germany's Heidi Klum is back for a seventh season, and Columbia's Sofia Vergara will be joining the show for her first one. She was rumored for being up for the job in December. Both women will be seated next to England's Simon Cowell and Candian Howie Mandel.
What is wrong with having an American judge on a show called America's Got Talent. We have talent, but we don't know how to judge it? I guess at least we have Terry Crews as a host, and he is American. I hope he is also there to translate because there are three very thick accents on that panel, and it might be hard for the American contestants to understand them.
Let's talk about the Modern Family actress. It is such a random hire. I don't really know if I think of her as someone who can identify talent. The same way I did not think Union would be able to do it. However, I thought that Mrs. Dwyane Wade did a good job on the show. Hopefully, Vergara will surprise us.
On that note, Mandel had a little welcome message for his new co-judge. He wrote, "Sofia, please don't try to shake my hand. Fist bumps only." I bet you he would not turn down a hug from her. Who would?

---