Alfonso Ribeiro says Bruce Springsteen inspired the Carlton Dance
November 15th, 2022 under Alfonso Ribeiro, Bruce Springsteen, Courteney Cox, Jimmy Fallon. [ Comments: none ]
Have you ever wondered who inspired Alfonso Ribeiro to dance the way he did on The Fresh of Bel-Air? Was it Belinda Carlisle from The Go-Go's as she assumed? Nope. It was actually the way Bruce Springsteen and Courteney Cox danced in Dancing in the Dark.
So, yesterday when the Boss was on The Tonight Show, Jimmy Fallon wanted to know what he thought of that. He laughed and said, "Well. My dancing is pretty embarrassing. And my kids kill me on that. 'Dad, you look ridiculous. Ridiculous.' It is my New Jersey Shuffle. I guess. It is all I knew."
And then Springsteen said he saw the resemblance as we all do now. And we won't be able to unsee it.

---
Tom Bergeron responds to Alfonso Ribeiro co-hosting Dancing with the Stars
September 15th, 2022 under Alfonso Ribeiro, Dancing with the Stars, Tom Bergeron. [ Comments: none ]
Two years ago, Dancing with the Stars wrongfully fired Tom Bergeron as the host. For some reason, they thought that Tyra Banks would make a better choice. They were wrong.
Now that the show has a new home on Disney+ starting on Monday, the dancing competition asked Alfonso Ribeiro to co-host with the unlikable model. And he said yes.
The Dancing with the Stars winner has already taken one of Bergeron's jobs. So, how does the former America's Funniest Videos host feel about him taking another one of his gigs? Today, Bergeron tweeted, "Couldn't be happier for my friend. Break a leg next Monday @alfonso_ribeiro (perhaps there should be a better 'good luck' idiom for a dance show 🤔😉)"
To which the Tap Dance Kid responded with, "Thanks Tom. Hope to make you proud." I am sure he will.
And hopefully, Bergeron will get another job soon that Ribeiro can replace him on in a few years.

---
Dancing with Stars will make its Disney+ debut on…
August 3rd, 2022 under Alfonso Ribeiro, Dancing with the Stars, Disney+. [ Comments: none ]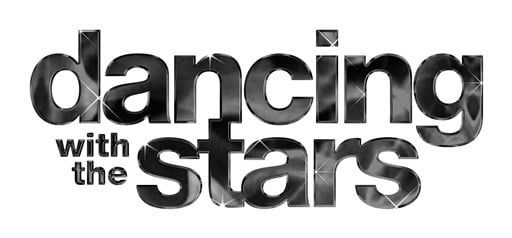 As we know, Dancing with the Stars is moving from ABC to Disney+, and that Alfonso Ribeiro is joining the dancing competition as a co-host. What we didn't know is when the series will launch on its new home.
Today, the streaming service announced that it will debut on September 19th. So add that date to your calendars.
I kind of want to watch it now because you know that Tyra Banks is not going to want to share the spotlight. And Ribeiro is from Da Bronx. We might be Riverdale, but you still don't mess with us. So I can't wait to see him take her down. Because I can totally see her asking him to do the Carlton, and he doesn't do that anymore.

---
Dancing with the Stars shockingly keeps Tyra Banks as a host
July 14th, 2022 under Alfonso Ribeiro, Dancing with the Stars, Tyra Banks. [ Comments: none ]
As we know, Dancing with the Stars is moving to Disney+ this season. However, we didn't know if Tyra Banks would be back as the host of the show.
Today, the streaming service announced that the much-hated host would be back for a third season. But she will not be alone. She is going to be joined by the much-loved Alfonso Ribeiro.
"'Dancing with the Stars' has been such an important part of my life for so many years, and I am ecstatic to officially re-join this tight-knit family as co-host," said Ribeiro. "Tyra and I have a longstanding friendship that I hope will resonate with all of the fans at home as we kick off this new season on Disney+."
Let's see how well their friendship lasts when they work together on the show. What was I thinking? She, work with someone else without any issues? No. To me, it seems that she is all about herself and doesn't like to share the spotlight with anyone, including the contestants.
That is the negative of contracts. It is so hard to get rid of someone once they signed on the dotted line. Hopefully, her contract is only for three years and not for longer than that.
Oh, and Disney+ also revealed that Len Goodman, Carrie Ann Inaba, Bruno Tonioli, and Derek Hough will all be back.
DWTS does not have a premiere date yet. Does this news make you want to watch it, or has the show danced into the sunset for you?

---
The fake '80s commercials were the best part of Live In Front of a Studio Audience
December 8th, 2021 under Alfonso Ribeiro, Jimmy Kimmel, Ryan Reynolds. [ Comments: 1 ]
Yesterday was the third installment of Live In Front of a Studio Audience on ABC, and they added a new element to it thanks to Ryan Reynolds' company Maximum Effort. They created several fake '80s-like commercials with Alfonso Ribeiro, Jennifer Beals, Bob Vila, Joe Isuzu, aka David Leisure, and Reynolds.
They were the best part of the show, and I hope they turn it into one. I want more fake ads because they were the type I created in college. That could be why my teachers told me not to go into advertising. That was the only lesson I learned from them.

---