Tom Bergeron reacts to Julianne Hough and Alfonso Ribeiro hosting DWTS
April 4th, 2023 under Alfonso Ribeiro, Dancing with the Stars, Julianne Hough, Tom Bergeron. [ Comments: none ]
Three years ago, Dancing with the Stars screwed up huge time when they fired Tom Bergeron and replaced him with Tyra Banks. Even he was not a fan of their decision
Well, Banks and the dancing show finally parted ways, and now Alfonso Ribeiro, who co-hosted last season, and Julianne Hough will be hosting this upcoming season.
So how does Tom Bergeron feel about the new hosting duo? He said, "Glad the show's in good hands. Their feet ain't bad, either 🪩😉👍🏼" Since both of them won the Mirrorball trophy at least once, he's not lying.
When Hough saw his post, she responded with, "These feet could never fill your shoes, but I'll bring my own and hope I do you proud! I absolutely learned from the best! I completely and utterly adore you @tombergeron ❤️❤️❤️"
I feel the love. Something that has been missing on DWTS since Tyra Banks entered the ballroom. I am so happy it is back. Not enough to watch again, but still, it is nice!

---
Tyra Banks says 'It's time' for her to leave Dancing with the Stars
March 17th, 2023 under Alfonso Ribeiro, Dancing with the Stars, Tyra Banks. [ Comments: none ]
They say bad things come in threes. And we can say that about the number of years that Tyra Banks hosted Dancing with the Stars. It is strike three for the former model because she told TMZ she is leaving hosting to focus on her business.
"I feel it's really time for me to focus on my business and my entrepreneurship, and also producing more TV — but behind the scenes," Banks said. "I think it's time to graduate from the dance floor to the stock market floor."
Instead, she will focus on her ice cream company and producing shows behind the scenes, which includes an upcoming business show.
Talking business. I believe that Disney opted not to renew her contract because I have never seen a host be as hated as she was for doing this job. She was such a ratings killer the once-popular show went from ABC to Disney+. So I am sure Disney+ will keep her co-host Alfonso Ribeiro on as a host and maybe add Cheryl Burke to the show to help him out.
Are you going to miss seeing Tyra's face and awful fashion choices on our TVs? On that note, imagine how much DWTS is saving by not having to dress her every week.

---
Alfonso Ribeiro says Bruce Springsteen inspired the Carlton Dance
November 15th, 2022 under Alfonso Ribeiro, Bruce Springsteen, Courteney Cox, Jimmy Fallon. [ Comments: none ]
Have you ever wondered who inspired Alfonso Ribeiro to dance the way he did on The Fresh of Bel-Air? Was it Belinda Carlisle from The Go-Go's as she assumed? Nope. It was actually the way Bruce Springsteen and Courteney Cox danced in Dancing in the Dark.
So, yesterday when the Boss was on The Tonight Show, Jimmy Fallon wanted to know what he thought of that. He laughed and said, "Well. My dancing is pretty embarrassing. And my kids kill me on that. 'Dad, you look ridiculous. Ridiculous.' It is my New Jersey Shuffle. I guess. It is all I knew."
And then Springsteen said he saw the resemblance as we all do now. And we won't be able to unsee it.

---
Tom Bergeron responds to Alfonso Ribeiro co-hosting Dancing with the Stars
September 15th, 2022 under Alfonso Ribeiro, Dancing with the Stars, Tom Bergeron. [ Comments: none ]
Two years ago, Dancing with the Stars wrongfully fired Tom Bergeron as the host. For some reason, they thought that Tyra Banks would make a better choice. They were wrong.
Now that the show has a new home on Disney+ starting on Monday, the dancing competition asked Alfonso Ribeiro to co-host with the unlikable model. And he said yes.
The Dancing with the Stars winner has already taken one of Bergeron's jobs. So, how does the former America's Funniest Videos host feel about him taking another one of his gigs? Today, Bergeron tweeted, "Couldn't be happier for my friend. Break a leg next Monday @alfonso_ribeiro (perhaps there should be a better 'good luck' idiom for a dance show 🤔😉)"
To which the Tap Dance Kid responded with, "Thanks Tom. Hope to make you proud." I am sure he will.
And hopefully, Bergeron will get another job soon that Ribeiro can replace him on in a few years.

---
Dancing with Stars will make its Disney+ debut on…
August 3rd, 2022 under Alfonso Ribeiro, Dancing with the Stars, Disney+. [ Comments: none ]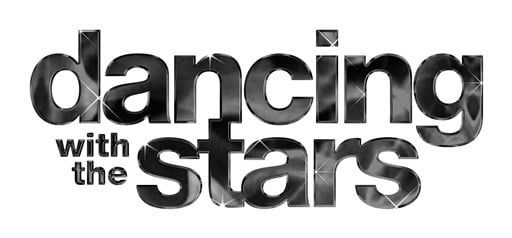 As we know, Dancing with the Stars is moving from ABC to Disney+, and that Alfonso Ribeiro is joining the dancing competition as a co-host. What we didn't know is when the series will launch on its new home.
Today, the streaming service announced that it will debut on September 19th. So add that date to your calendars.
I kind of want to watch it now because you know that Tyra Banks is not going to want to share the spotlight. And Ribeiro is from Da Bronx. We might be Riverdale, but you still don't mess with us. So I can't wait to see him take her down. Because I can totally see her asking him to do the Carlton, and he doesn't do that anymore.

---