Tracy Morgan is hopping into Santa Clauses
May 3rd, 2023 under Disney+, Tim Allen, Tracy Morgan. [ Comments: none ]
Tracy Morgan is joining Disney+'s Santa Clauses season 2 with Tim Allen. Even though he would be great as one of the other Santas, along with Fluffy and Eric Stonestreet, he will not be playing one.
So what is the funny man going to do on the sweet series? He is going to play a legend who rhymes with funny. That's right. He will be the Easter Bunny, according to Deadline.
However, they didn't say what he is going to do. But you know it is going to be hilarious because he always is. Plus, how cute is he going to be in the costume?

---
Disney+ cancels Big Shot and The Mighty Ducks: Game Changers
February 17th, 2023 under Disney+, John Stamos. [ Comments: none ]
Today is not a good day for sports shows on Disney+. That is because they cancelled two of their series, Big Shot starring John Stamos, and The Mighty Ducks: Game Changer. Emilio Estevez reprised his role in the latter but opted not to return to the show for the second season. He was replaced by Lauren Graham.
Both shows lasted two seasons.

---
Disney+ gives The Santa Clauses an early Christmas present!
December 14th, 2022 under Disney+, Tim Allen. [ Comments: none ]
Disney+ announced today that they are bringing back the sequel series to the Santa Clause movie franchise back for a sequel season. Tim Allen and Elizabeth Mitchell will reprise their roles as Mr. and Mrs. Santa Clause.
Since I don't have the streaming service at home, and I only watch it when I donate platelets, this sounds like spoiler alert. And now, I am ad that I know how the season ends.
But, I will still watch because it is actually really enjoyable. If you have Disney+, then I recommend watching it. It is sweet, like the Christmas cookies we put out for Santa to eat!

---
The live action Little Mermaid looks beautiful
September 10th, 2022 under Disney+. [ Comments: none ]
Dinsey shared the first video from the live-action version of The Little Mermaid at the D23 yesterday. And this is what CGI was made for. It was made to make animated productions come to life with vibrant colors.
Plus, Halle Bailey sounds like the heavens opening up, which for her, our world is the heavens. And that is why she wants to be part of it.
Normally, I hate live-action versions, but this one I will want to go see in May.

---
Dancing with Stars will make its Disney+ debut on…
August 3rd, 2022 under Alfonso Ribeiro, Dancing with the Stars, Disney+. [ Comments: none ]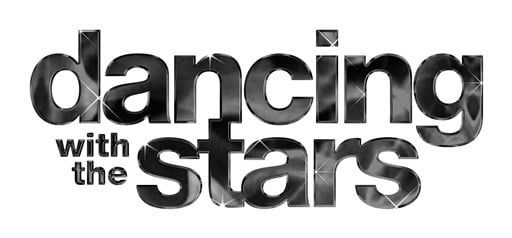 As we know, Dancing with the Stars is moving from ABC to Disney+, and that Alfonso Ribeiro is joining the dancing competition as a co-host. What we didn't know is when the series will launch on its new home.
Today, the streaming service announced that it will debut on September 19th. So add that date to your calendars.
I kind of want to watch it now because you know that Tyra Banks is not going to want to share the spotlight. And Ribeiro is from Da Bronx. We might be Riverdale, but you still don't mess with us. So I can't wait to see him take her down. Because I can totally see her asking him to do the Carlton, and he doesn't do that anymore.

---