The Friends girlFriends cannot stop hanging out together
June 24th, 2019 under Courteney Cox, Friends (cast). [ Comments:

none

]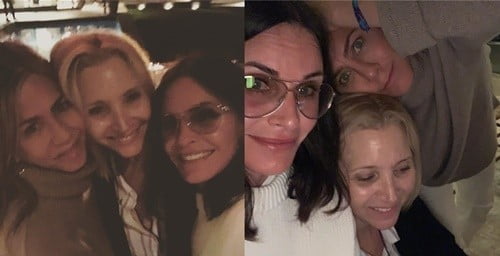 A few weeks ago, Jennifer Aniston, Lisa Kudrow and Courteney Cox got together to celebrate the latter one's 55th birthday. Since then Rachel and Monica took a trip together. Now they are back in Hollywood, they asked Phoebe to join them on a girls' night out.
I don't know about you, but I feel like something is up with these three. Like maybe they are talks to do a show with just the girlFriends? What do you think is going on? Are they just Friends or are they co-stars?
---
Courteney Cox spent her 55th birthday with her girlFriends
June 16th, 2019 under Courteney Cox, Friends (cast). [ Comments:

6

]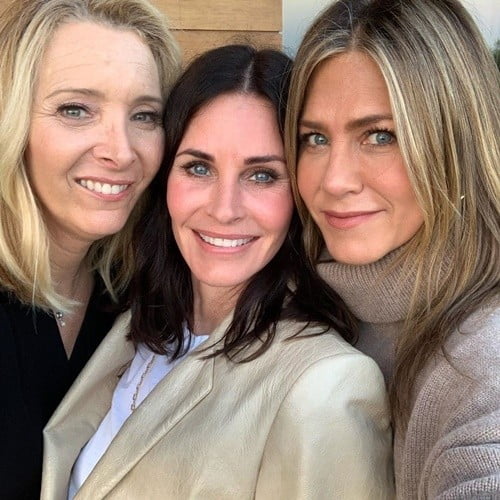 Yesterday was Courteney Cox's 55th birthday (can you believe it?) and she spent it with some old Friends, Jennifer Aniston and Lisa Kudrow. Even though their show ended 15 years ago, it is nice to see that they still live up to the title of their show. It also proves to us in a way that Monica, Rachel and Phoebe would still be celebrating their big days together. Right?
---
Courteney Cox got her Jared Leto going on!
June 3rd, 2019 under Courteney Cox, Jared Leto. [ Comments:

2

]

Zach Braff noticed that Jared Leto is Courteney Cox's twin with a beard, so she decided to show the world how true it is. Now that I think about it, have we ever seen the two of them in the same place at the same time? Maybe it is her greatest role yet. Or maybe it is his? Things that make you go hmmmm?
---
Courteney Cox's hair was as big as her
May 28th, 2019 under Courteney Cox. [ Comments:

none

]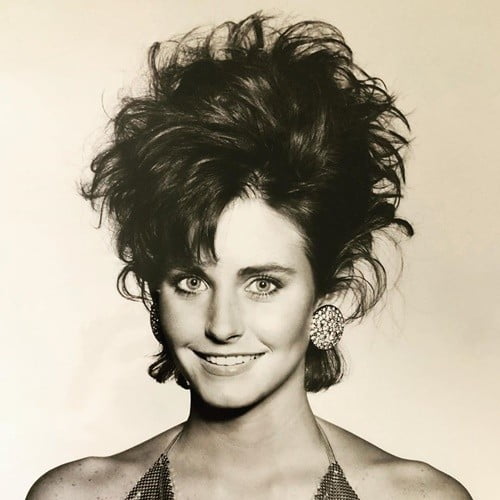 Back when Courteney Cox was dancing in the dark, she had short hair. Back then, women had big hair. How would she be able to fit in? She would find the nearest electical socket and give herself the Bride of Frankenstein.
Or as she called it "cox-a-doodle-doo!" She might not want to walk near any farms with that hairdon't because it would drive all the roosters wild.
---
Courteney Cox and Lisa Kudrow are still friends
April 14th, 2019 under Courteney Cox, Friends (cast). [ Comments:

none

]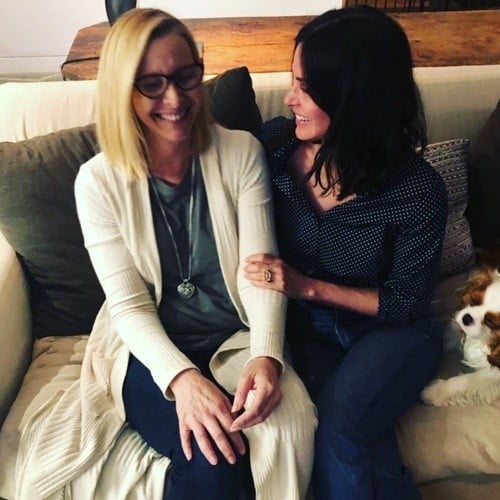 It has been 15 years since Friends ended, but Courteney Cox and Lisa Kudrow are just as close now as they were then. The two actresses hung out yesterday and we got a glance of what Phoebe and Monica would like in 2019. Too bad they won't do a revival because it looks like it would be just as good from this photo.
---