I Know What You Did Last Summer gets a Fall premiere date
August 11th, 2021 under Mila Kunis, Prime Video. [ Comments: none ]
I Know What You Did Last Summer went from Lois Duncan's 1973 book to the big screen in 1997 and now it is going to the small screen starting on October 15th. That is when Amazon Prime Video will release the first 4 episodes of the 8-episode series.
The thriller that stars Madison Iseman, Bill Heck, Brianne Tju, Ezekiel Goodman, Ashley Moore, Sebastian Amoruso, Fiona Rene, Cassie Beck, and Brooke Bloom is described as, One year after the fatal car accident that haunted their graduation night, a group of teenagers find themselves bound together by a dark secret and stalked by a brutal killer. As they try to piece together who's after them, they reveal the dark side of their seemingly perfect town—and themselves. Everyone is hiding something, and uncovering the wrong secret could be deadly.
If it is anything like the movies, I can't wait to spend my Halloween month watching IKWYDLS.

---
What is, Jeopardy is going with two hosts?
August 11th, 2021 under Jeopardy, Mayim Bialik, Mila Kunis. [ Comments: none ]

Jeopardy has been on the search for a new host, and today they named the two people who will replace the late Alex Trebek. The daily host is Executive Producer Mike Richards, while the host of the primetime special National College Championship is going to Mayim Bialik.
"We are thrilled to begin the next chapter of America's Favorite Quiz Show with Mike hosting our daily show and Mayim hosting new versions of Jeopardy!," Ravi Ahuja, chairman of Global Television Studios and Corporate Development for Sony Pictures said to The Hollywood Reporter. "We took this decision incredibly seriously. A tremendous amount of work and deliberation has gone into it, perhaps more than has ever gone into the selection of hosts for a show – deservedly so because it's Jeopardy! and we are following the incomparable Alex Trebek. A senior group of Sony Pictures Television executives pored over footage from every episode, reviewed research from multiple panels and focus groups, and got valuable input from our key partners and Jeopardy! viewers."
Ahuja continued, "We knew early on that we wanted to divide the hosting responsibilities and it became very clear that Mike and Mayim were the undeniable choices. They were both at the top of our research and analysis. Mike is a unique talent, at ease behind the podium and a double threat as producer and host. Mayim has a wonderful energy, an innate sense of the game, and an authentic curiosity that naturally represents the Jeopardy! brand. We are excited to get to work with them both and are confident that they will carry on the legacy of this iconic show."
What do you think of Richards as the new host? He reminds me of vanilla and Wonder Bread. I am not saying that because he is white, I am saying it because he is boring and forgettable.
Bialik is Bialik, you either like her, or you don't. I don't.

---
Guess who is getting ready to put on a face merkin?
August 11th, 2021 under Guess who?, Mila Kunis. [ Comments: none ]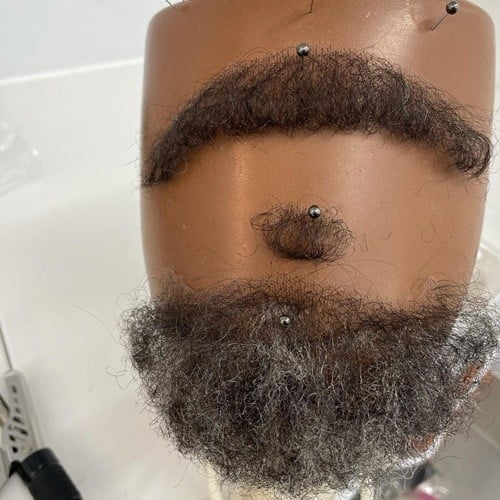 Want to see which soul man needs to put on a soul patch and goatee, then click here!

---
The one where David Schwimmer and Jennifer Aniston breaks our hearts
August 11th, 2021 under Friends (cast), Mila Kunis. [ Comments: none ]
Yesterday, there was a rumor that Jennifer Aniston and David Schwimmer were finally acting on the feelings they said that they had for each other during the first season of the sitcom, and the fans went crazy as soon as they heard the rumor.
So is it true? HuffPost UK asked their reps if the on-screen lovers are more than Friends in real life. Both of their reps said the reports are "not true."
So, for all of you who were jumping for joy at your local ponds, please don't jump into them because your hearts are breaking. The gossip will be around for a long time.
At least if Brad Pitt has his way.

---
Hot Links!
August 11th, 2021 under Hot Links!, Mila Kunis. [ Comments: none ]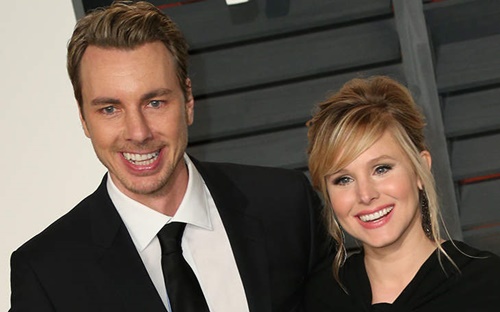 Kristen Bell's latest TMI – Dlisted
Beyonce in a bathing suit – Egotastic
Kourtney Kardashian without makeup – Drunken Stepfather
Why did Val Kilmer only do one Batman movie? – Screen Rant
Why wasn't Prince Harry at Barack Obama's party? – Celebitchy
What is the meaning behind this number in the Bible? – Grunge

---