What is, is Mayim Bialik out of Jeopardy?
August 31st, 2023 under Jeopardy, Mayim Bialik. [ Comments: none ]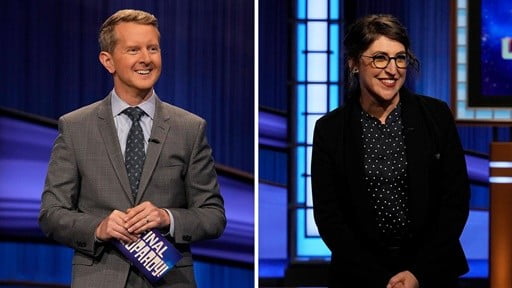 I don't know about you, but I don't know anyone who likes Mayim Bialik as a host on Jeopardy. And now we know that she will not be back hosting Celebrity Jeopardy on ABC. Instead, Ken Jennings is taking over the role.
So, was the actress fired? "She wasn't fired," an insider told The Messenger. "She's choosing to stand with her union, and because of that, she was told it is unlikely she will return for the rest of the year, even if the strike is resolved before then."
So what about the daily show? She is hoping to split duties with Jennings again when the strikes are over. But will they want her? We know we don't.

---
Call Me Kat's 9 lives are over on Fox
May 5th, 2023 under Fox, Mayim Bialik. [ Comments: none ]
Next week is the upfronts, and the broadcast television networks are making their decisions on which bubble shows will be back next season.
Today we found out that Call Me Kat which starred Mayim Bialik, Swoosie Kurtz, the late Leslie Jordan, Kyla Pratt, Julian Gant, and Cheyenne Jackson, will not be back for a fourth season.
"We are very proud of Call Me Kat," a Fox rep told TVLine. "But, unfortunately, the audience response to it was not as strong as we had hoped. We are thankful for our partnership with Warner Bros. Television, That's Wonderful Productions, Sad Clown Productions, BBC Studios, Mayim Bialik, Jim Parsons and the entire cast and crew for their work and dedication to Call Me Kat."
I think they would've gotten another season if they featured the cats more. But since they didn't, Jeopardy viewers might be getting more Bialik next season.

---
What is, Jeopardy and Wheel of Fortune picked up for 5 more years?
January 11th, 2023 under Jeopardy, Mayim Bialik. [ Comments: none ]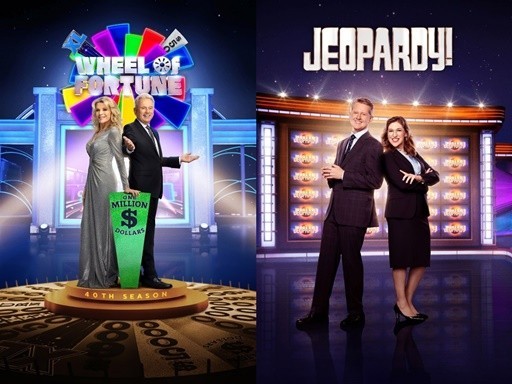 Jeopardy and Wheel of Fortune are the top two shows in syndication, and their contracts are up at the end of the season. Therefore, it makes sense that CBS Media Ventures wants to keep them around for a while. So they picked up both game shows for five more seasons.
While the series will be around until 2028, the press release does not mention if the talent will be. Pat Sajak, 76, has hinted he has wants to retire, but will he? And I can't see Vanna White going anywhere because what woman doesn't want to be a human Barbie doll and wear all of those beautiful gowns? When it comes to Jeopardy, I have no idea what they will newbies Ken Jennings and Mayim Bialik. They have only been hosting for two years, as compared to Sajak and White, who have been doing the job for 40 years and counting.

---
How Mayim Bialik honors Leslie Jordan in his send-off episode tonight
January 5th, 2023 under Leslie Jordan, Mayim Bialik. [ Comments: none ]
On October 24th, Leslie Jordan died suddenly on his way to film Call Me Kat. Tonight at 9:30p, the Fox sitcom is going to say goodbye to him.
Mayim Bialik found a way to have part of her friend still appear in the series. "I didn't know until Leslie died that he and I wore the same size shoes," the actress wrote. "For our tribute episode, I am wearing one of his signature rainbow sneakers he's been wearing on our show. They're under the table and you may not even see them on camera, but I knew they were under there. Looking for any way to keep him close I guess. 🌈 #callmekat"
So watch out for his sneakers as Bialik learns what it is like to walk in the lovable late actor's shoes. Literally.

---
What is, Mayim Bialik and Ken Jennings are sharing some screen time together?
August 18th, 2022 under Jeopardy, Mayim Bialik. [ Comments: none ]
Mayim Bialik and Ken Jennings share hosting duties on Jeopardy, but they don't share camera time together on the game show.
However, on the actress' show Call Me Kat, they will be doing just that. The Jeopard GOAT is going to guest star on the Fox sitcom later this season.
What he is going to do, we don't know. But I hope he plays her competition in the cat cafe business.

---