Is Jennifer Lopez really almost 50?
April 1st, 2019 under J-Lo. [ Comments:

none

]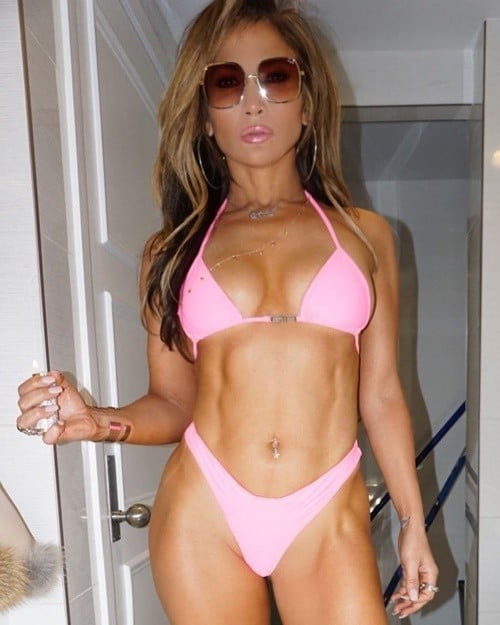 On July 24th, Jennifer Lopez is going to turn the big 5-0. However looking at the mom of 11-year-old twins in a bikini in the set of Hustlers, you would never believe it. She has a body women half her age dream of having. Does she have any body fat on her?
I would say I want to know her secret, but she works extremely hard to get that body and I work hard and not working out.
---
Does this mean J-Lo will go by J-Rod after they get married
March 10th, 2019 under J-Lo. [ Comments:

none

]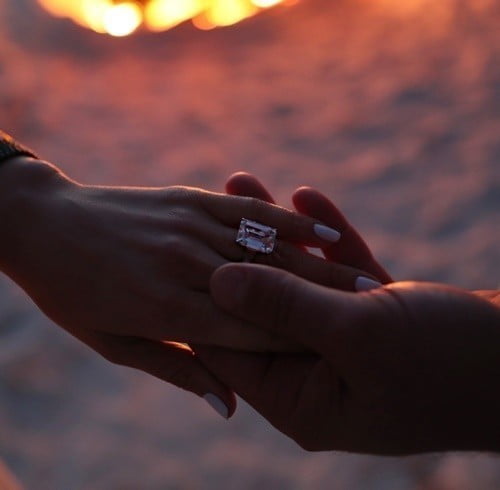 Last month J-Lo and A-Rod celebrated their 2 year anniversary and this month he asked her to marry him? What did she say? "She said yes ❤️" Who wouldn't to that ring?
They have not set a date, but I hope they get married in Yankees Stadium. The two Bronx darlings should show her block that they are not too famous to love where they come from.
---
Ellen DeGeneres is afraid of 'A-Rod's penis'
February 13th, 2019 under Ellen DeGeneres, J-Lo. [ Comments:

none

]

Ellen DeGeneres asked Jennifer Lopez to answer some of her Burning Questions and we learned more about the talk show host than Jenny from the block.
For example, when she asked J-Lo what she likes best about Alex Rodriquez, the singer said his arms. While Ellen said his penis. Then later on DeGeneres admitted she is afraid of it. I don't know why because it would be a swing and a miss if he tried anything with her with his A-Rod aka baseball bat.
We also learned that J-Lo sleeps in T-shirt as compared to Ellen who sleeps without one or anything else.
Just when you thought that J-Lo would be naughty one, turns out she is very PG. It is Ellen who is rated NC-17!
---
The Grammys did an Atlantic City Motown tribute with Jennifer Lopez
February 11th, 2019 under J-Lo. [ Comments:

none

]

Even though Diana Ross was in the audience and Gladys Knight did an amazing rendition of the American Anthem at the Super Bowl last week, The Grammys asked Jennifer Lopez to do a tribute to Motown. The only artist from the label that performed with her was Smokey Robinson. Where was Stevie Wonder? Where was Lionel Richie? Where were the Supremes? Where were the Jacksons? We would rather see the original artists and not a girl from The Bronx who knows nothing about Detroit? Which is why I have not watched the show in decades.
---
Jennifer Lopez dress takes up almost the whole limo!
December 13th, 2018 under J-Lo. [ Comments:

1

]

Last night was the premiere of Jennifer Lopez's movie Second Act and she wore a dress that has enough fabric for a second person. There was so much hot pink goodness, that there was barely any room left in the back seat of the limo.

I just want to know how they got her inside the car with that train. Did she have to back her caboose in while someone had to pull it inside from the other car door? Getting out is easy, getting in not so much.

To see if that dress is as hot as it is pink, then click here!
---