Matt Rife is getting a Netflix Stand-Up special
September 8th, 2023 under Netflix. [ Comments: none ]
Matt Rife has been doing comedy for about a decade. But he hit it big more recently by posting parts of his routines on social media, where he roasts audience members like Shemar Moore.
So much so that he sold out his ProbleMATTic World Tour in just two days.
Well, when Netflix heard that, they were like we need to record one of your 260+ dates and put it on our streaming site.
So, on September 22nd and 23rd, they will film him doing his thing at DAR Constitution Hall in Washington, DC.
The comedian leaves no topic untouched, from crystals to social media trolls, and no audience member will be spared.
His special Natural Selection will air later this year.

---
The Crown is coming to an end
September 4th, 2023 under Netflix, The Princes of England. [ Comments: none ]
The Crown started the series off with Queen Elizabeth's wedding to Philip, Duke of Edinburgh, in 1947, and now it looks like they are going to end with her death.
That is because Netflix gave an update on the show's future. The streamer announced, "After six seasons, seven years and three casts, The Crown comes to an end later this year."
So this season, we will see Prince Charles marry Camilla Bowles, Princess Di's fatal accident, Prince William and Kate Middleton meet, fall in love and get married, Prince Harry saying I do to Meghan Markle and I don't to the Royal family, and finally, the death of the woman who started it all.
Because what else is there to tell? I mean, they are caught up to today. So, anything else would be a bigger lie than what they have been telling.

---
Watch Arnold Schwarzenegger prank his Fubar co-stars
June 4th, 2023 under Arnold Schwarzenegger, Netflix. [ Comments: none ]
Arnold Schwarzenegger is starring in the comedic action series Fubar on Netflix, and he decided to have some with his castmates at their expense.
First, he surprised Monica Barbaro, Milan Carter, Travis Van Winkle, and Fabiana Udenio during a photoshoot. Arnold waited for the right moment, and then he came through a poster behind them.
Then, he dressed up as a plant to surprise the four as they got ready to film an on-camera interview. Although, they kind of had a feeling he was hiding in the big bush behind them. And they were right.
So now we know two things about the Terminator that we didn't know before. They are that he is a prankster and he is always late!
If you are not done laughing with them, then make sure to watch their series!

---
Manifest's final episodes look so good
May 18th, 2023 under Netflix. [ Comments: none ]
Manifest is the little show that could. NBC canceled it, but Netflix saved it. Because of that, the series about a plane that mysteriously landed five years after it took off, as no time had passed, is getting to its death date.
That death date is June 2nd, and today we got to see the trailer for the final episodes. And all I can say is wow!
Here is what we can expect on 6/2 when all of the episodes drop. In the aftermath of Angelina unleashing a devastating volcanic fissure, the passengers face severe scrutiny in a world fueled by 828er hate, no longer free to solve their own Callings without constant supervision by the unscrupulous 828 Registry. A mysterious accident delivers ominous warnings on a biblical scale that will further jeopardize the livelihood of all the passengers. As Michaela grieves the loss of her beloved husband Zeke, she must team up with her old flame Jared to find new methods to investigate Callings. Meanwhile, Ben and Saanvi attempt to collaborate with the Registry authorities, which only leads to dire results for the passengers. Miraculously, a mythological event reactivates Cal's sapphire-laden dragon scar, offering a glimmer of hope for the 828ers to survive the rapidly approaching Death Date. But Angelina's nefarious sapphire powers continue to wreak havoc, leading to a struggle between good and evil down to their very last day in this most terrifying, suspenseful and joyous chapter of the Manifest story.
How excited are you to see this all go down?

---
The SAG Awards has the best date for the award shows in 2024
May 16th, 2023 under Netflix. [ Comments: none ]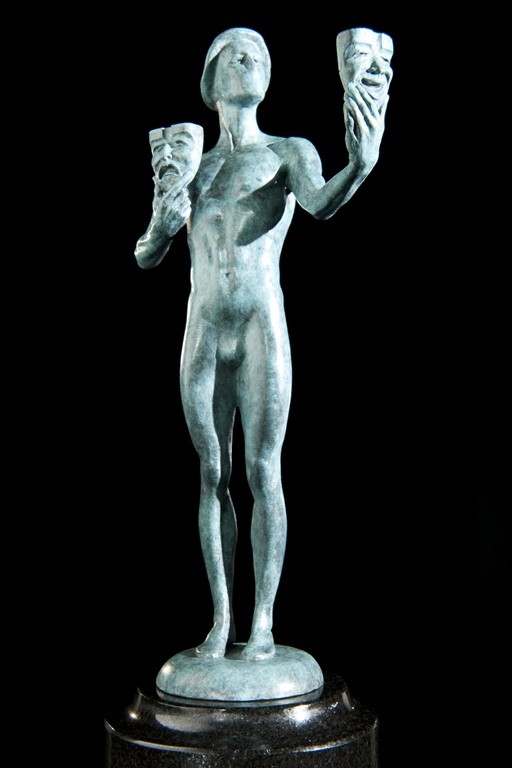 Like many award shows, the SAG Awards have pretty much become irrelevant. Because of that, it has been demoted from broadcast, sorry cable, television to streaming next year.
So the Screen Actors Guild found a way to make their date memorable for Netflix. They did that by having their 30th annual shindig go live on 2-24-2024.
Hopefully, Netflix will have all their going-live technical difficulties figured out by then, and it won't be another Love is Blind fiasco.
When it comes to that date? Who is going to forget it? It is almost as good as whoever books their wedding on 6/9/69! If I am still alive, that is going to be when I get married. Although, at this rate, that still might be too soon to plan for.
And talking about dates. To see the big ones for the SAG Awards, then. click here!

---