Fox's NYE's special Roast and Toast is toast
December 22nd, 2021 under Fox, Joel McHale, Ken Jeong. [ Comments: none ]
Fox is so excited about their New Year's Eve special Roast and Toast hosted by Joel McHale and Ken Jeong that they spent yesterday afternoon posting videos and photos to promote it. However, a few hours later, they cancelled the shindig.
"While we are confident in the health and safety protocols for FOX'S NEW YEAR'S EVE TOAST & ROAST 2022, the recent velocity of the spread of Omicron cases has made it impossible to produce a live special in Times Square that meets our standards. We will not be moving forward with FOX'S NEW YEAR'S EVE TOAST & ROAST 2022 in New York. The health and safety of our casts and crews has always been, and will continue to be, of the utmost importance," They said in a statement to Vulture. "Replacement programming for New Year's Eve on FOX will be announced in the coming days."
They made the right choice for the cast and crew. Plus, the writing is on the wall that NYC is going to cancel the Times Square NYE celebration.
That is why I am convinced that NBC is doing their show from Miami with Miley Cyrus and Pete Davidson. They know Ron DeSantis isn't going to cancel anything, even if everyone in the state was dying from a pandemic.

---
Paula Abdul returns to Fox as a Judge
October 28th, 2020 under Ashley Tisdale, Fox, Ken Jeong, Paula Abdul. [ Comments: none ]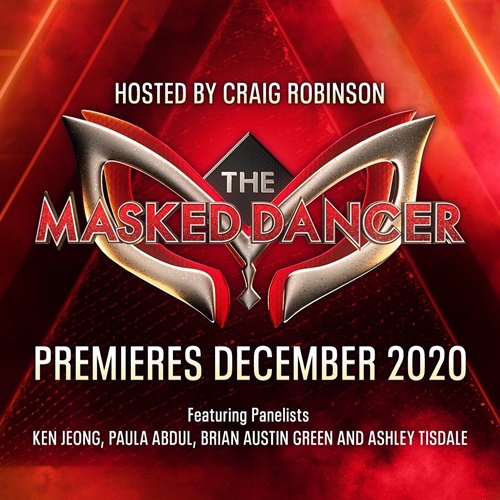 Back in 2002, Paula Abdul joined Fox as a Judge on American Idol. Since then, she has also spent a season doing that on So You Think You Can Dance and The X-Factor. In December, she will be back in that seat alongside Ken Jeong, Ashley Tisdale, and Brian Austin Green on The Masked Dancer.
The four of them will judge celebrities as they dance in different costumes. Think of the show as The Masked Singer but with dancers. The only thing they have in common is Ken Jeong. I am going to say this, with love for him, but man Fox needs to find someone else. He is so overexposed that he is becoming annoying.
If they needed someone from the mothership show, I wish they would have gone with Nicole Scherzinger. At least she knows something about dancing. On that note, I wish they would have used one of the dancers from So You Think You Can Dance like Lacey Schwimmer instead of Brian Austin Green as a judge. It just would be nice if they all knew a little something about dancing. It should not all be up to Paula Abdul to explain it to everyone. I know it is not Dancing with the Stars, but…
Are you going to watch? Undecided? Then what if I told you that the highlarious Craig Robinson is hosting? I love that man and his humor!

---
The Masked Singer is unstoppable
May 6th, 2020 under Alan and Robin Thicke, Fox, Ken Jeong, Nicole Scherzinger. [ Comments: none ]

Here is some news that will surprise no one, Fox picked up The Masked Singer for a fourth season. According to Deadline, they are hoping to go back into production in August.
I am beginning to think that production will be able to restart by then, but I doubt they will be able to do it with an audience. Since they play a part in who gets an eliminated, it will be interesting what Fox does with that roadblock.

---
Harry Styles replaces James Corden on The Late Late Show
December 2nd, 2019 under Harry Styles, James Corden, Jeff Goldblum, Ken Jeong, Melissa McCarthy, One Direction. [ Comments: none ]

James Corden is taking some time off to do his day job, but The Late Late Show must go on. Therefore, they asked several celebrities to host the talk show while he is off doing those other things. Like doing press for Cats, the worst movie of the year, and starring in another musical The Prom.
Stepping in for him between December 9-18th are Alicia Keys, Chance the Rapper, Jeff Goldblum, Ken Jeong, Melissa McCarthy, and Harry Styles. Their hosting dates will be announced later.
Good thing he signed a 2-year contract with CBS or maybe one of them could be replacing him like Jeff Goldblum or Harry Styles. Who knows maybe Chance the Rapper will surprise us and be the best one of them all?

---
BTWF: Ken Jeong on Two and a Half Men
July 16th, 2019 under Before They Were Famous, Ken Jeong. [ Comments: none ]

Before Ken Jeong was a doctor on Dr. Ken, he was a nurse on Two and a Half Men. He looks the same now as he did when he was 35 in that 2005 episode.

---