Here is Fox's 2019-2020 season!
May 13th, 2019 under Fox. [ Comments:

none

]

Fox announced its 2019-2020 season and no night was safe from changes. Every night has something different on it and almost every show got a new timeslot except for The Simpsons.
The big news is that Empire is ending with its 6th season and it is going to go out with a bang. Or in the case of this show, several bangs. Still no word if Jussie Smollet will come on to say goodbye.
Fox loves Masked Singer so much that not only did they renew it for season 2 and 3, the latter season will debut after the Superbowl. They are showing a lot of faith in the singing competition that they better hope it was not a one season fluke.
Missing from the fall is Gordon Ramsay, even though all four of his shows will be back next season. They are not the only shows missing from the fall, Last Man Standing and The Orville will be back in 2020.
FOX FALL 2019 SCHEDULE
MONDAY
8:00-9:00 PM 9-1-1
9:00-10:00 PM PRODIGAL SON (new series)
TUESDAY
8:00-9:00 PM THE RESIDENT
9:00-10:00 PM EMPIRE
WEDNESDAY
8:00-9:00 PM THE MASKED SINGER
9:00-10:00 PM NOT JUST ME (new series)
THURSDAY
8:00 PM-CC ET/ NFL FOOTBALL
FRIDAY
8:00-10:00 PM WWE'S SMACKDOWN LIVE
SUNDAY
8:00-8:30 PM THE SIMPSONS
8:30-9:00 PM BLESS THE HARTS (new series)
9:00-9:30 PM BOB'S BURGERS
9:30-10:00 PM FAMILY GUY\
To read the descriptions of the new shows, then click here!
---
9-1-1 gets an Austin spinoff with Rob Lowe
May 12th, 2019 under Fox, Rob Lowe, Ryan Murphy. [ Comments:

none

]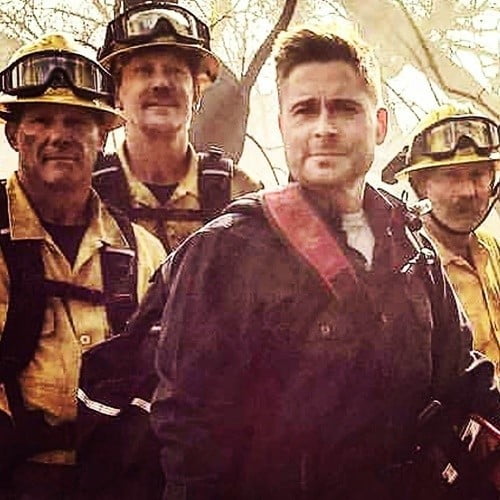 9-1-1 is doing so well, Fox is giving it a spinoff. 9-1-1: Lone Star stars Rob Lowe and will debut next season.
The drama centers around a sophisticated New York cop (Lowe) who, along with his son, re-locates to Austin, and must try to balance saving those who are at their most vulnerable with solving the problems in his own life. No word how old his son will be.
Personally, I wish they would have gone with Florida as a location because imagine the stories Ryan Murphy and his crew could have come up with for 9-1-1: Sunshine State? It is so much more up his alley. Maybe they will do that for the 2020-2021 season?
---
The Cool Kids ends its run with its funniest episode
May 10th, 2019 under David Alan Grier, Fox, Leslie Jordan, Vicki Lawrence. [ Comments:

none

]

Vicki Lawrence announced today that Fox cancelled her highlarious show The Cool Kids. She wrote, "One last new episode of Cool Kids tonight. End of season 1, end of @thecoolkidsfox 😟 We have been cancelled. I've had a good #cry I'll probably have another. I will miss #myboys" I will miss the four of them too. Even though, they had a crappy pilot, every episode after that got better and better.
Case in point, on tonight's series finale at 8:30p. Hank (David Alan Grier), Charlie (Martin Mull) and Sid (Leslie Jordan) are going to celebrate their friendiversary and decide not to include Margaret (Lawrence). When she finds out that Sid was not their first choice, she decides to tell him. He gets all catty with his BFFs and joins the cat lady group with Margaret. She realizes he is better with their old friends and comes up with a plan to reunite them all. That is when it gets really funny. So funny, I scared my cat when I laughed out loud. And she did not even mind all the cats they had on the show. Oh and I don't want to spoil anything but Jamie Farr has the most outrageously hysterical moment of the night.
I am sad this show is ending because it really made me happy every week. Unlike Last Man Standing which has not been as good on Fox. Could be because I hate the new Mandy, She is not as endearing as the original one. Like tonight's episode, she is not ready to move out and her parents are doing everything in their power to get her to move. It is not like she is moving that far away. She can visit all the time.
The Cool Kids was not the only show to get the dreaded axe on Fox. They also pulled the plug on The Passage. I had to look up what show that was because I could not remember what it was. Do you?
---
Rel and The Gifted were not gifted another season
April 18th, 2019 under Fox, Marvel Comics. [ Comments:

none

]

While no show has officially been cancelled this season, the networks are starting to announce what shows will not be back in the fall. Fox got it started by not renewing Rel and The Gifted for another season. The news is no surprise because both shows did poorly in the ratings.
Lil Rel had this to say about the cancellation, "I want to thank all the loyal 2 million plus people that tuned in every week to my show… I'm so proud of what we did and it was a dream come true… I got a chance to not only create a show based off my material and some real life events I got to work and create magic with my friends… God is so good and I'm truly blessed… Thanks again for the huge opportunity and it's on to the next one… I learned a lot and it's still a huge accomplishment for me to pull this off… I wanted to make a dramatic comedy with heart and I did that… I know I made you proud Mom!!!!!! #REL"
There are reports that Marvel is going to shop The Gifted around, but I doubt anyone will want it. After 2 seasons of low ratings and no buzz, I cannot see anyone being like I want to blow money on it. It is no Lucifer, Brooklyn Nine-Nine or Designated Survivor.
It will be interesting to see what shows, if any, will be saved by someone else this year.
---
No need to call 9-1-1 or see The Resident, both show were picked up!
March 25th, 2019 under Fox, Ryan Murphy. [ Comments:

none

]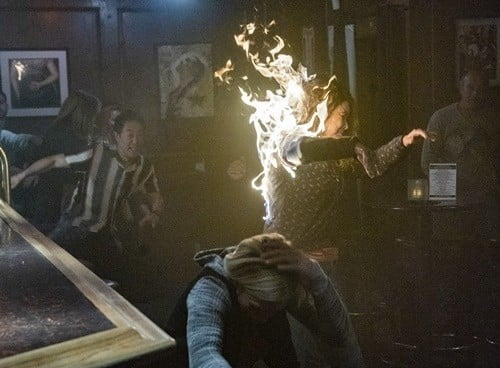 Fox announced today that its two Monday night dramas, The Resident and 9-1-1 will be back for a third season. While the news is not a surprise, what took them so long to renew them is. Then again, I could be biased because I watch both of them.
In fact, tonight's episode of 9-1-1 at 9p is one not to miss. Last week when the show left off, Chimney's (Kenneth Choi) girlfriend (Jennifer Love Hewitt) came face-to-face with her abusive ex (Hewitt's real-life husband Brian Hallisay). I could tell you that tonight's episode picks up where that one left off, but I would be lying to you. It is actually about Chimney's backstory.
Tonight, we find out how his character became a firefighter/paramedic. He was doing something else when he got the calling. Then, he, along with someone close to him, went to the academy together. After they graduated they went to two different houses and got very different treatment. Chimney's was much more of a rookie's, but in the long run, it helped to make him the first responder he became. That and something else.
It was not an easy road for him, but what doesn't kill you, makes you stronger.
What this episode means for the future of Maddie (Hewitt) and Chimney, I guess we will find out next week.
---