Katy Perry ugly cried on American Idol
February 28th, 2022 under American Idol 9+, Katy Perry. [ Comments: none ]
American Idol was back on ABC yesterday, and the tears were already flowing.
Tyler Allen came in and shared the story of how he lost his nephew, who had just turned one, a year ago in a car accident. He used to sing Whitney Houston's I Believe In You And Me to him, so he chose to do it for his audition.
As soon as he hit his first note, Perry started to cry. And she didn't stop until she told him he was going to Hollywood.
She is not the only one who did their Tammy Faye Bakker impression. To see the singer do her's, then click here!

---
Is Orlando Bloom cheating on Katy Perry with someone from American Idol?
February 27th, 2022 under American Idol 9+, Kate Bosworth/Orlando Bloom, Katy Perry. [ Comments: none ]
American Idol is back on ABC tonight at 8p for its 20th season and fourth on the network.
While that is boring news? How about that Katy Perry's fiance' Orlando Bloom is texting sexy selfies to one of her co-workers over her. Who is it? It is Luke Bryan. I can't say I blame Bloom! I want to do one margarita, two margarita, three margarita, shot with Bryan too.

---
Bobby Bones won't be returning to American Idol
January 2nd, 2022 under American Idol 9+. [ Comments: none ]
Bobby Bones won Dancing with the Stars, and then he was offered a job as a mentor on American Idol. The DJ has had so much mainstream success since all of that happened that he got another job. Because of that new job, he is saying goodbye to his old one.
Bones is in Costa Rica working on a mystery project, and a fan wanted to know what it is.
"As soon as I can say, I will. The network hasn't even announced the show yet. So I'm going to chill for a bit. But it's a really good show," Bones wrote. "And some of you noticed, I'm not in the idol promos this season. My contract w my new network won't let me do another show right now."
Even though he will be back on the singing competition, he wanted us to know he still loves it.
Bones did not say what new network he is working with, but I am assuming it is CBS. That is because he hosted their New Year's Eve show.
When it comes to his new project, I can't wait to hear all about it.

---
When will American Idol be back?
December 2nd, 2021 under American Idol 9+. [ Comments: none ]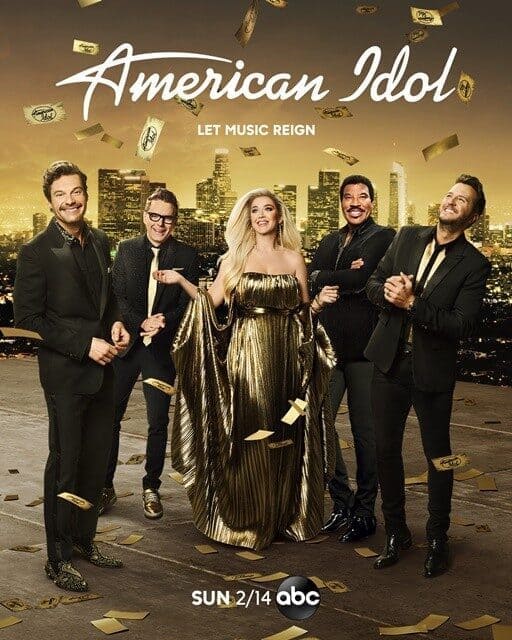 Are you one of the few million people who still care about American Idol? Then you will be happy to know that Ryan Seacrest, Lionel Richie, Luke Bryan, and Katy Perry will be back on February 27th for their 5th season on ABC and the show's 20th.
Will you be watching, or do you think it is so two decades ago?

---
American Idull is back with the same judges and host
August 3rd, 2021 under American Idol 9+. [ Comments: none ]
ABC announced today that Luke Bryan, Katy Perry and Lionel Richie, and Ryan Seacrest will all be back for the 20th season of American Idol. Its 5th on ABC.
"Luke, Katy, Lionel and Ryan are music and industry icons that have become synonymous with 'Idol' on ABC," said Rob Mills, executive vice president, Unscripted and Alternative Entertainment, Walt Disney Television. "Their star power is unmatched, and their support is a gift to our contestants that have deeply benefited from their wisdom over the past four seasons—and they're ready to do it again. As we begin a momentous season, I think it's safe to say this dream team has officially cemented their legacy on 'Idol.'"
I really wish they would have changed things up. I think that would have helped the singing competition show like Ariana Grande will help The Voice for their 20th in the Fall.
Auditions start on Friday. To see where they will be going, then click here!

---