While everyone is cancelling shows, ABC is renewing them
May 13th, 2022 under ABC. [ Comments: 9 ]
Yesterday was a bad day to have a bubble show on NBC, CBS, and The CW. That is because all three networks went on a cancelling spree.
However, ABC went on a renewal frenzy because they picked up A Million Little Things, Big Sky, The Conners, Home Economics, The Wonder Years, Shark Tank, American Idol, The Bachelor, American's Funniest Videos, and Celebrity Wheel of Fortune for another season.
At least they have more faith in their shows than I do. Because I think almost of the series should have been cancelled.

---
ABC cancelled two dramas
May 7th, 2022 under ABC. [ Comments: none ]
ABC is going to have at least two slots in the Fall because they cancelled both Queens and Promised Land. Neither cancellation is a surprise because both shows did poorly in the ratings. That and Promised Land was banished to Hulu after a few weeks.

---
ABC has a busy summer of television
April 7th, 2022 under ABC. [ Comments: none ]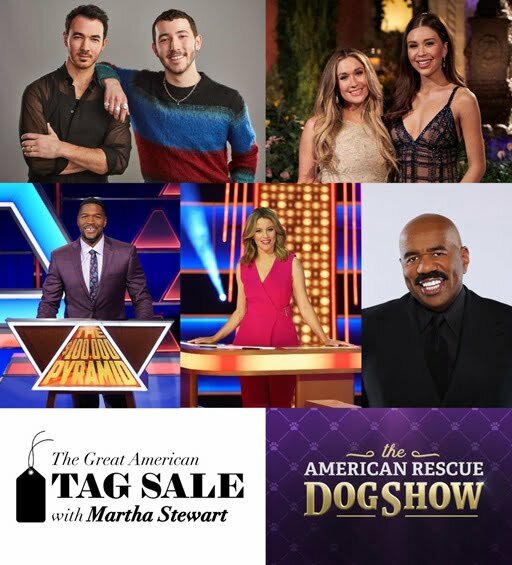 Do you know how there seems like there is nothing to watch over the summer? Well, not this year because ABC has a lot to keep us busy on the hot summer nights.
WEDNESDAY, MAY 25
8:00-9:00 p.m. "The Great American Tag Sale with Martha Stewart"
9:00-11:00 p.m. "The American Rescue Dog Show"
THURSDAY, JULY 7
8:00-9:00 p.m. "Press Your Luck"
9:00-10:00 p.m. "Generation Gap" (series premiere)
SUNDAY, JULY 10
8:00-9:00 p.m. "Celebrity Family Feud"
9:00-10:00 p.m. "The Final Straw" (series premiere)
10:00-11:00 p.m. "The $100,000 Pyramid"
MONDAY, JULY 11
8:00-10:01 p.m. "The Bachelorette"
10:01-11:00 p.m. "Claim to Fame" (series premiere)
To read about all those shows, then click here!

---
ABC renews The Good Doctor and The Rookie
March 30th, 2022 under ABC, Nathan Fillion. [ Comments: none ]

Today was a good day for the ABC dramas that have The as the first word in their title. That is because the network picked up The Good Doctor and The Rookie for another season.
The news is not a surprise because The Rookie, which stars Nathan Fillion, might be getting a spinoff. While the show that stars Freddie Highmore as The Good Doctor had a creative resurgence this season. I just don't ever want to hear the latter talk about sex again. Please stop and leave that up to Grey's Anatomy,
On that note, these two dramas join Grey's. Station 19 and Abbott Elementary on ABC's 2022-2023 schedule.

---
Abbott Elementary is promoted to second grade, I mean, season
March 14th, 2022 under ABC. [ Comments: none ]
ABC is so proud of the grades that Abbott Elementary is getting that they picked the sitcom for another season.
The news was announced by Principal Coleman today, "The camera crew I hired to showcase all that I've made happen at our beautiful school thinks I'm a star. I mean, are we surprised? No, we're not 🙂 With that said, it is with great pleasure that I share they'll be returning for the 2022-2023 school year! That's right – Abbott Elementary Season Two is coming to a screen near you."
The renewal is no surprise because it is the only ABC series that is getting any positive reviews. I can't wait to see what mayhem the teachers cause next season because you know each episode will be filled with lots of love and laughs.

---