Young Rock and Kenan score a second season
April 30th, 2021 under Kenan Thompson, The Rock. [ Comments: none ]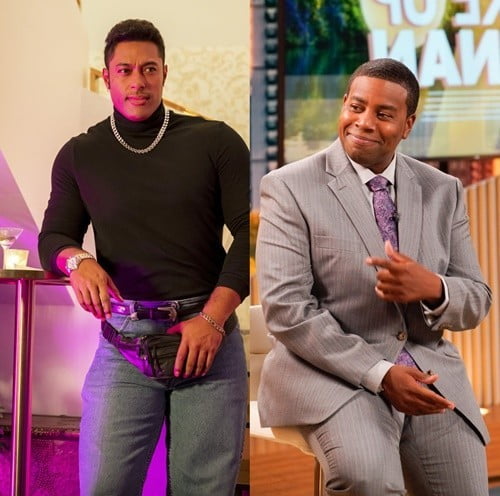 NBC announced today that it renewed both Young Rock and Kenan for a second season.
"It has been a true joy to watch Dwayne Johnson & Kenan Thompson on NBC every week and see families connect with their relatable, entertaining and heartwarming stories," said Lisa Katz, President, Scripted Programming, NBCUniversal Television and Streaming. "We're thrilled to renew both of these shows for another season and can't wait to see more from Dwayne, Kenan and the incredibly talented casts and producing teams behind each of them."
It will be interesting to see what stages of DJ's life they will take on next season. Although, I am biased for them keeping up with his life in college.
When it comes to Kenan, I can't wait to see how they move forward after the season finale's cliffhanger. I am assuming there will be a time jump that will take place. However, I could be wrong.
Either way, I am happy both sitcoms will be back.

---
Josh Duggar was arrested on suspicion of receiving and possessing child pornography.
April 30th, 2021 under Arrested. [ Comments: 1 ]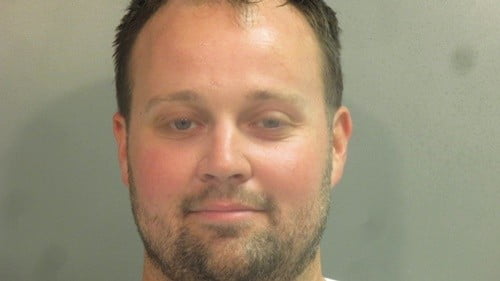 Josh Duggar was taken in by US Marshalls yesterday, and today we know why. United States Attorney's Office Western District of Arkansas said, "According to court documents, Joshua James Duggar, 33. allegedly used the Internet to download child sexual abuse material. Duggar allegedly possessed this material, some of which depicts the sexual abuse of children under the age of 12, in May 2019.
"Duggar is charged by indictment with receiving and possessing child pornography. If convicted, he faces up to 20 years of imprisonment and fines up to S250,000.00 on each count."
He is being held without bail, but that might change on May 5th when he has his detention hearing. If he is released on bond, the judge said he cannot stay in a residence with minors. That means he cannot go home to his wife, who is expecting his seventh child. Nor will he be able to stay with his immediate family, who all have minor children.
Duggar pleaded not guilty on all counts in court today. His trial is set for July 6th, according to KNWA.
If only there was a way to know that this might have been in the cards for him. For example, being accused of molesting four of his sisters and at least one family friend.

---
Kim Kardashian bleached her eyebrows
April 30th, 2021 under The Kardashians. [ Comments: none ]
Kim Kardashian changed up her look again. She bleached her eyebrows and dyed her hair blonde for a photoshoot. As soon as they were done snapping, she went back to her black locks. That was a smart move because the temp style did not look good on her. It made her look even more like an alien than she already does.

---
Is Candace Cameron auditioning for Where's Waldo?
April 30th, 2021 under Full House. [ Comments: none ]
Candace Cameron shared a photo of herself wearing a red and white striped shirt, blue jeans, and a hat. As soon as I saw her in this outfit, I thought she looked like Waldo. Don't you agree?
If you want to look like Waldo too, then you can buy it from her collection on QVC.

---
We are getting a First Cat of the United States!
April 30th, 2021 under Animals, Politics. [ Comments: none ]
President Joe Biden and First Lady Jill Biden are expanding their family. Today on Today, they announced that a cat will be joining them in the White House.
"She is waiting in the wings," First Lady Biden told Craig Melvin.
How does First Dog Major feel about getting a little sister of the feline persuasion? Mrs. Biden says, "That was part of his training. They [Secret Service] took him into a shelter with cats, and he did fine."
Major did better with cats than he does with the Secret Service, proving they need to be cattier for him to like them. Major had two alleged biting incidents at his new home. I still say he is innocent.
We don't know when the newest addition will be joining the White House, but my cat and I can't wait to meet her.

---