Kanye West dresses David Letterman up his clothes
May 28th, 2019 under David Letterman, Kanye West, Netflix, The Kardashians. [ Comments:

none

]

Ever since David Letterman started hosting a nighttime talk show in 1982, he has dressed the same way. Now that his Netflix show My Next Guest Needs No Introduction is in its second season, it is about time he got a new look. Kanye West is the man who is going to style him.
After seeing Letterman all Yeezyfied, I think he needs to stick with his old look. Especially since those threads with his big bushy beard makes him look like a bum. If he sat on a bench in NYC, people would give him some change because they would feel sorry for him.
Can that whole interaction with Kim Kardashian, Kris Jenner and the host be any more awkward? Especially when Mrs. West asks her husband, "Are you going to let him have it?" Like they need any more money? Cheap bitch.
---
The one time the wax figure looks more real than the person
May 9th, 2019 under The Kardashians, Wax Figure. [ Comments:

none

]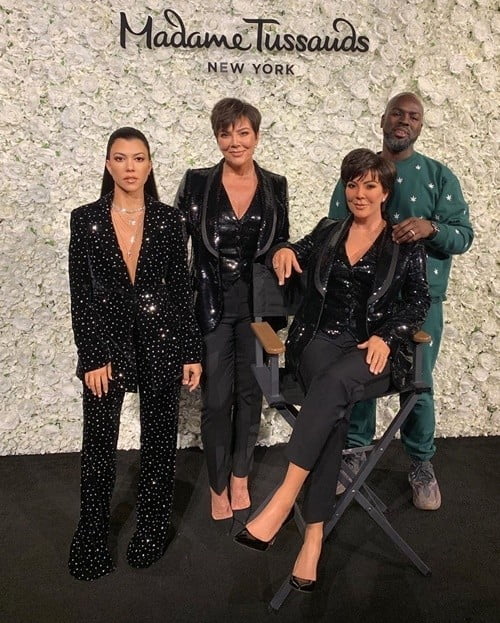 Madame Tussauds in NYC introduced two new wax figures. They are Kris Jenner and her oldest daughter Kourtney Kardashian. While the Momager was in the city, she decided to stop by and see herself. Not only that she posed with her lifesize candle and I do not know which one is the human and which one is not. I wonder why? I write knowing the answer!
---
Could Khloe Kardashian be the Bachelorette?
February 22nd, 2019 under The Bachelor, The Kardashians. [ Comments:

none

]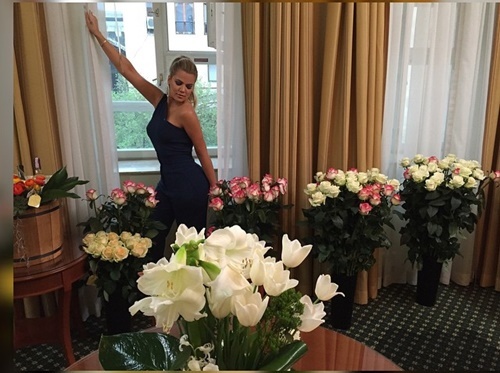 In case you have been living under a rock this week, Khloe Kardashian dumped her baby daddy because it is rumored he was having an affair with her sister's best friend.
Now, that you are caught up, someone wants to set her up. That person is Bachelor creator Mike Fleiss. He wrote, "I have already been in contact with my dear friend @KrisJenner about @khloekardashian as #TheBachelorette . Stay tuned!!!"
We know she loves roses, men and fame, so she needs to make it happen. It would be the one season where the Bachelorette is more interesting than the suitors. They would just be there as eye candy as her family tries to tell her what to do. You know she is not going to do it by herself. Do you ever only get just one of them?
Would you watch if she was the one handing out the roses?
---
Did Weird Al Yankovic prank KimYe?
February 14th, 2019 under Kanye West, Kenny G, The Kardashians, Weird Al Yankovic. [ Comments:

none

]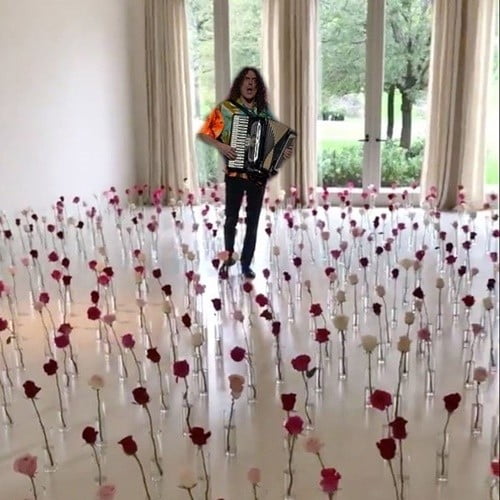 Kanye West got his wife, Kim Kardashian, Kenny G for Valentine's Day, but what does the rapper know about the saxophonist? For all he knows, he could have hired Kenny G's doppelganger Weird Al Yankovic and not even know it. Did he? The above photo posted by the Schlock rocker seems to tell that story. What do you think?
Not sure, then watch the video below for more information. Oh and ignore the Kenny G's tweet, "Thanks for having me be a part of your Valentine's Day 🎷🌹" Maybe that is his way of throwing them off the scent?
---
Just what the world needs, another Kardashian!
January 2nd, 2019 under Kanye West, The Kardashians. [ Comments:

none

]

As if there are not enough Kardashians in the World, another one is on the way. Who is having a baby? Is it Kourtney? Kim? Khloe? Rob? Kendall? Or Kylie? It is…Kim and Kanye West.

The couple is expecting their fourth child together and second via surrogate according to Us Weekly. Baby #4 joins Chicago, 11 months, Saint, 3, and North, 5.

KimYe's son is due to make his camera debut in May.
---