Will Stacey Dash plead Clueless on her domestic battery charge?
September 30th, 2019 under Arrested. [ Comments:

none

]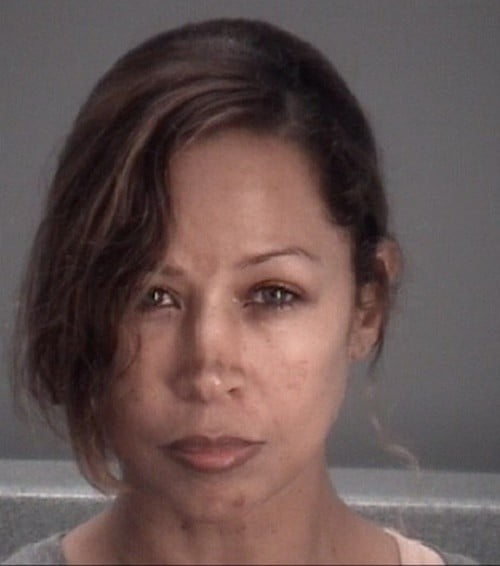 Stacey Dash was arrested yesterday on suspicion of domestic battery near Tampa as reported by Tampa Bay Times. According to Pasco County Sheriff's Office, the actress got into a verbal argument with a victim around 7:45p that turned violent when she pushed him and slapped his face. According to the police report, "The victim sustained red scratch marks to his left upper arm from being pushed."
Dash married her fourth husband, lawyer Jeffrey Marty in April 2018 after meeting him 10 days earlier. No word if he is the victim.
---
Mama June and her boyfriend were arrested
March 15th, 2019 under Arrested, Honey Boo Boo. [ Comments:

none

]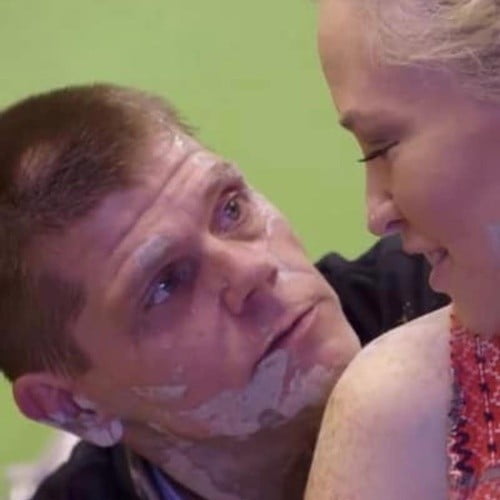 Mama June knew she was going to be in the news today, she just did not know it was going to be because she was arrested. Honey Boo Boo's mom's thought it would be all about doing press for her reality show From Not to Hot which is back on WeTV tonight. That is not what everyone is talking about now.
They are talking about how the grandmother and her boyfriend, Geno Doak, were arrested on Wednesday. According to TMZ, the couple was fighting at a gas station in Alabama and someone called the popo. When the police got there, they felt they had enough to arrest Doak on suspicion of domestic violence/harassment. Then it is reported that they also found enough to take both of them in for felony possession of a controlled substance and drug paraphernalia. Which gives a whole new meaning to GoGo Juice.
While we know what is in GoGo Juice (Mountain Dew and Red Bull), we do know what the controlled substance is that cops allegedly found on Honey Boo Boo's mom. We also do not know if WeTV will continue to air her series which will show the couple fighting this season. I have a feeling they will let this season run its course and then cancel it. That decision is still weeks away. And Mama June is no Lori Loughlin.
---
John Schneider was sentenced to 3 days in jail
June 11th, 2018 under Arrested, John Schneider. [ Comments:

none

]

John Sdelinquent/a> is going to jail and it not for something that Bo Duke would do. The actor was said to be deliquent on his spousal payments to his estranged wife, and the judge sentenced him to three days of jail according to TMZ.

The site reports that back in March, the judge told him to give his property to his wife and pay off the tax liens, which he reportedly has not done. Therefore, not only will he do jail time, he will also have to do 240 hours of community service.

2018 is not a good year for Smallville stars. As we know, Allison Mack is co-head of NXIVM and was responsible for branding members. Therefore, if you were on that show and want to stay out of jail, make sure not to get caught this year. Or ever!
---
Tommy Lee claims his son knocked him with a punch
March 6th, 2018 under Arrested, Mötley Crüe. [ Comments:

none

]

Police were called to Tommy Lee's house yesterday because he says his son with Pamela Anderson punched him. The rocker posted an image on Instagram, that he later deleted, and said, ""My heart is broken. You can give your kids everything they could ever want in their entire lives and they can still turn against you. Good job Brandon. Great son." He did not say why his son punched him.

Although TMZ reports that the 21-year-old told them his father was drunk and he was defending himself. But his dad took the Twitter to defend himself by writing, "Hey @TMZ maybe get your facts straight before you go reporting bullshit. My fiancé and I were in bed when my son busted into the room and assaulted me. I asked him to leave the house and he knocked me unconscious. He ran away from the police. THAT'S the truth."

The site said police came to the house, but no arrests were made.

This has not been a good few weeks for Tommy Lee and his ex-wife, Heather Locklear. She was arrested on suspicion of domestic violence on Feburary 26th.
---
Had Lainie Kazan been allegedly shoplifting for days before her arrest?
December 29th, 2017 under Arrested. [ Comments:

none

]

Lainie Kazan spent Christmas Eve at a police and it is because she allegedly shoplifted $180 worth of merchandise from Gelson's that included Comet and Jell-O but no Windex. Now TMZ is reporting that was not the first time she did that at that grocery market and they were on the lookout for her.

The news site described what an employee told them she would do the days leading up to her arrest, "she would fill up her basket and pretend to walk toward the checkout line, but would then make a quick exit out the door as another group of customers was leaving." In fact that employee says that they have security footage to backup their story. I am assuming that is one of the only times that an actor does not want to be in front of a camera.

TMZ says they spoke to her lawyer who told them the store, "overreacted and didn't give her a chance to pay." I do not have a law degree, but isn't it the law that you pay for the items before you leave the store. If you do not, then I thought you have committed crime. But again, I do not know the law.
---