[ # ] Josh Duggar arrested by the feds
April 29th, 2021 under Uncategorized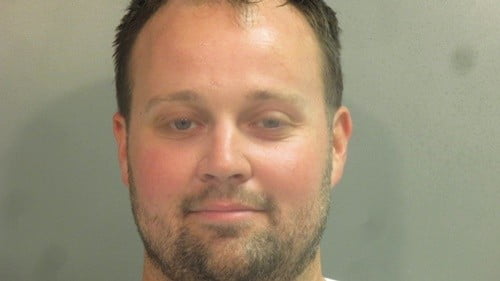 19 Kids and Counting's Josh Duggar was taken into Washington County Detention Center in Fayetteville, Arkansas today by US Marshalls. However, it is not known why he was arrested. We will know more on Friday because he is going in front of the judge at 11a.
According to KNWA, federal agents investigated a business he worked at in 2019. Why Homeland Security was there has never been revealed. We might find that out tomorrow too.
Duggar was also accused of molesting girls, including his sisters, when he was a teenager.
Duggar and his wife, Jill, recently announced that they are expecting baby #7.

---