Paula Abdul wears her bra over her dress
June 16th, 2021 under Paula Abdul. [ Comments: none ]
Paula Abdul has always been a trendsetter, and now she is starting her own trend. She is wearing her bra over her dress. On her, it works. On me, my friends would say she has gone from a crazy cat lady to a crazy lady. Something my cat tells me all the time.
Back to Abdul's look, would you copy her style?

---
What did Paula Abdul mean when she called Simon Cowell 'The STD'?
April 14th, 2021 under American Idol 1-5, American Idol 9+, Paula Abdul. [ Comments: none ]
On Monday night, Paula Abdul filled in for Luke Bryan, who has COVID-19, on American Idol. Not only was she reunited with Ryan Seacrest, but Randy Jackson called it in. While she was speaking to her old co-judge, she called Simon Cowell "The STD."
What does that mean? Is she saying he is like herpes and he won't go away. Nope. The singer told Entertainment Tonight that STD means "Sexy. Talented. Debonair."
Do you believe her, or do you think that is cap?

---
Paula Abdul returns to American Idol as a judge
April 12th, 2021 under American Idol 1-5, American Idol 9+, Coronavirus, Luke Bryan, Paula Abdul. [ Comments: none ]
Luke Bryan found out the hard way that margaritas do not kill coronavirus. That is because he tested positive for it.
"I'm sad to say I won't be a part of tonight's first live @AmericanIdol show," Bryan wrote. "I tested positive for COVID but I'm doing well and look forward to being back at it soon."
Since the show must go on, it will. "Luke will be missed at our first #AmericanIdol LIVE show tonight, but he is resting now in quarantine at home and we're wishing him a speedy recovery," American Idol wrote in a statement. "We're so excited to announce @paulaabdul will be stepping in as a guest judge to join Lionel Richie and Katy Perry as we get closer to crowning a new winner!"
Abdul was the first judge to leave the singing competition when it was on Fox. It will be interesting to see how much things have changed since she left the show in 2009.
I am so curious about how Abdul will do. I might actually watch it. Are you going to check it out too?

---
Paula Abdul returns to Fox as a Judge
October 28th, 2020 under Ashley Tisdale, Fox, Ken Jeong, Paula Abdul. [ Comments: none ]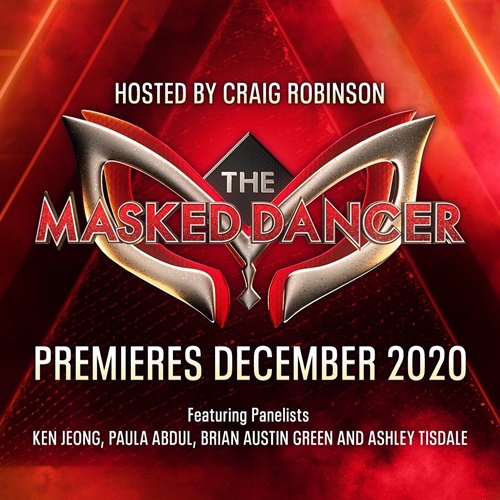 Back in 2002, Paula Abdul joined Fox as a Judge on American Idol. Since then, she has also spent a season doing that on So You Think You Can Dance and The X-Factor. In December, she will be back in that seat alongside Ken Jeong, Ashley Tisdale, and Brian Austin Green on The Masked Dancer.
The four of them will judge celebrities as they dance in different costumes. Think of the show as The Masked Singer but with dancers. The only thing they have in common is Ken Jeong. I am going to say this, with love for him, but man Fox needs to find someone else. He is so overexposed that he is becoming annoying.
If they needed someone from the mothership show, I wish they would have gone with Nicole Scherzinger. At least she knows something about dancing. On that note, I wish they would have used one of the dancers from So You Think You Can Dance like Lacey Schwimmer instead of Brian Austin Green as a judge. It just would be nice if they all knew a little something about dancing. It should not all be up to Paula Abdul to explain it to everyone. I know it is not Dancing with the Stars, but…
Are you going to watch? Undecided? Then what if I told you that the highlarious Craig Robinson is hosting? I love that man and his humor!

---
BTWF: Paula Abdul as a Lakers Girl
October 22nd, 2020 under Before They Were Famous, Paula Abdul. [ Comments: none ]

Before Paula Abdul was a sought after choreographer, she got her start as a dancer for the Lakers. You can tell that the 18-year-old was bound to be an American Idol back in 1980.

---