Has Ashley Tisdale hit hard times?
August 5th, 2022 under Ashley Tisdale, Hard times. [ Comments: 6 ]
Ashley Tisdale was seen working at Target, so has the actress hit hard times? Nope. It is just that she loves Being Frenshe so much that she decided to help stock the shelves with the beauty product now that it is available at the store.
And you know what? Tisdale is such a natural at stocking shelves that if this acting thing doesn't work out, she has a future at Target.

---
Ashley Tisdale is most women once a month
September 2nd, 2021 under Ashley Tisdale. [ Comments: none ]
Once a month, women are not fun to be around. It is not our fault. It is our Aunt Flo's fault. That bitch comes and raises hell on our hormones. Since we can't yell at her, we take it out on the closest human we can find.
For Ashley Tisdale, it is her husband, Christopher French. The new mom shared a video of what it is like to live with her when her aunt comes for a visit. I would feel bad for him, but she just gave birth five months ago. He needs to deal with it because she had his baby and what did he do after the night they made Jupiter Iris? Nothing. He didn't carry her. He didn't birth. He didn't breastfeed her. All he did was have sex with his wife and enjoy it. Dealing with her hormonal changes is the least he can do.
Can you tell my Aunt Flo called and told me she is coming over. That bitch.

---
Ashley Tisdale taking a bath
August 13th, 2021 under Ashley Tisdale, Taking a bath. [ Comments: none ]
Ashley Tisdale is a new mom, and because of that, she is more comfortable with showing off her nude body. Here she is taking a bath to let people know something that has changed about her since she had Jupiter Iris French almost 5 months ago.
"Don't forget to detoxify your hair! We all know how to cleanse, exfoliate our bodies but it's just as important to scrub your scalp of all the buildup from products," she wrote. "Postpartum hair has left me with dry strands so I'm being extra loving and using a sugar scalp scrub before deep conditioning. What's your favorite scalp scrub?👇#FrensheFactFriday"
The women are reading this, thinking I have to buy a scalp scrub, and the boys are still looking at the photo.

---
Ashley Tisdale is over the Jupiter
March 24th, 2021 under Ashley Tisdale. [ Comments: none ]
Ashley Tisdale is so over the moon about her brand new daughter; she named her after a planet. "Jupiter Iris French arrived earth side 3.23.21 ✨," the actress wrote.
This is the first child for the High School Musical star and her husband, Christopher French. The two have been married since 2014.

---
Paula Abdul returns to Fox as a Judge
October 28th, 2020 under Ashley Tisdale, Fox, Ken Jeong, Paula Abdul. [ Comments: none ]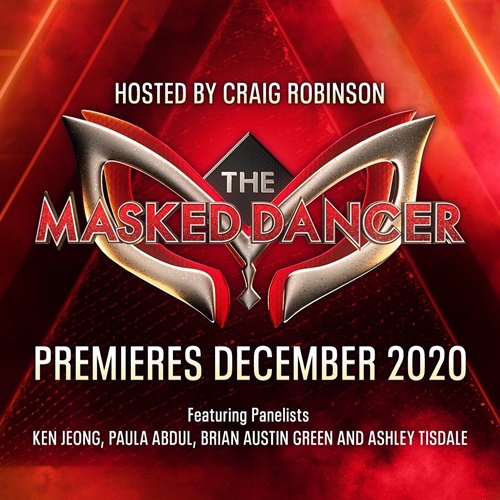 Back in 2002, Paula Abdul joined Fox as a Judge on American Idol. Since then, she has also spent a season doing that on So You Think You Can Dance and The X-Factor. In December, she will be back in that seat alongside Ken Jeong, Ashley Tisdale, and Brian Austin Green on The Masked Dancer.
The four of them will judge celebrities as they dance in different costumes. Think of the show as The Masked Singer but with dancers. The only thing they have in common is Ken Jeong. I am going to say this, with love for him, but man Fox needs to find someone else. He is so overexposed that he is becoming annoying.
If they needed someone from the mothership show, I wish they would have gone with Nicole Scherzinger. At least she knows something about dancing. On that note, I wish they would have used one of the dancers from So You Think You Can Dance like Lacey Schwimmer instead of Brian Austin Green as a judge. It just would be nice if they all knew a little something about dancing. It should not all be up to Paula Abdul to explain it to everyone. I know it is not Dancing with the Stars, but…
Are you going to watch? Undecided? Then what if I told you that the highlarious Craig Robinson is hosting? I love that man and his humor!

---