Hilary Duff wants the Lizzie McGuire revival to move to Hulu
February 29th, 2020 under Disney+, Hilary Duff. [ Comments: none ]

Last year, Disney+ announced that they were reviving Lizzie McGuire with Hilary Duff. Then last month, they fired the creator, because they wanted to go in a different direction, and put the show's production on hold. Yesterday, the actress took to social media, asking that Lizzie move from Disney+ to its sister streaming site Hulu like the Love, Simon sequel will do.
Was incredibly excited to launch "Lizzie" on Da- and my passion remains! However, I feel a huge responsibility to honor the fans' relationship with LIZZIE who, like me, grew up seeing themselves in her. I'd be doing a disservice to everyone by limiting the realities of a 30 year old's journey to live under the ceiling of a PG rating. It's important to me that just as her experiences as a preteen / teenager navigating life were authentic, her next chapters are equally as real and relatable. It would be o dream if Disney would let us move the show to Hulu, if they were interested, and I could bring this beloved character to life again!".
To me, it sounds that Lizzie will no longer be happening. At least we are getting Proud Family!

---
America Ferrera quits Superstore
February 29th, 2020 under Superstore. [ Comments: 1 ]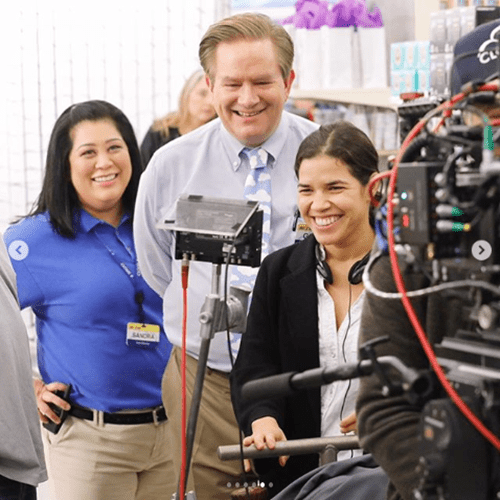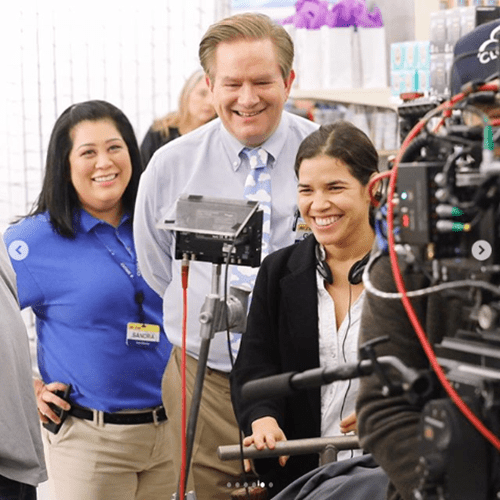 Yesterday, there was some shocking news from Superstore. America Fererra announced that she was leaving the NBC comedy as the end of this season.
The last five years on Superstore have been some of the most rewarding, enriching and enjoyable years of my career. Producing, directing and acting with this wonderful cast and crew has given me opportunities to grow as a person and storyteller. I'm so grateful to my partners at NBC and Universal Television for the support and belief they have always placed in the show, and I'm most thankful to the brilliant Justin Spitzer for creating the funny, smart and relevant world of Superstore and inviting me to be a part of it. As I start the next chapter for my family and career, I wish only the best, and much continued success, to my beloved Superstore family.
The actress is pregnant with her second child. Her first pregnancy was written into the show. Today is Sebastian turns 21 months. Therefore, you can understand her wanting to spend more time with her babies that will be about 2 years apart.
When it comes to her leaving the show, I am one of the rare people who will not miss her. I would love to see some of the other characters get more air time. That, and I hope they give Dina (Lauren Ash) her job. Could you imagine her in charge?

---
Hawaii Five-0 is swimming off into the Hawaiian sunset
February 29th, 2020 under Alex O'Loughlin. [ Comments: none ]
https://twitter.com/i/status/1233503428816433152
After ten seasons, Hawaii Five-0 will be saying aloha on April 3rd. CBS announced yesterday that this season will be its last.
The news is surprising because it was still doing well in the ratings. However, Alex O'Louhlin has been hinting for a long time that he has been ready to move on for a while. It seems like now was that time.
The actor had this to say about the end of his first successful show on CBS, "Everywhere I go on this planet, in every language, I am McGarrett to all these people. What we've done, what we've accomplished, it's extraordinary. I can't really put words to express my level of gratitude. I'm just glad to have been a part of this, a part of history, and I'm going to miss it. And to the fans, I don't know how to thank you guys. Thank you for following us the way you have. I'm going to miss you. Aloha."
Are you sad it is over, or do you think this has been a long time coming?

---
We can see nothing comes between Justin Bieber and his Calvins
February 28th, 2020 under Justin Bieber. [ Comments: none ]

Justin Bieber is one of the new faces for Calvin Klein underwear. However, we are not looking at his face in this ad. That is because all he is wearing is a pair of their undies.
Maybe we should call him Justy Just, although he is far from having Marky Mark's body when he was their body.
Also, I know that I am getting old, but who thinks a shirt of ink is attractive? At least he has not gotten tats on his face yet, but it is still so unappealing to me.

---
Tichina Arnold doesn't think goat yoga is the GOAT
February 28th, 2020 under Lilly Singh, Tichina Arnold. [ Comments: none ]

Tichina Arnold and Beth Behrs were on A Little Late With Lilly Singh to talk about their show The Neighborhood, and the NBC late night asked them to do some goat yoga. It is simple, while you are doing downward dog, a goat climbs on your back.
Doesn't it sound like something fun to do? Well for Arnold, it was like being in a Little Shop of Horrors…again.
Not only did she get to try goat yoga, but she also got a taste of hot yoga. That is because one of them peed on her.
I betcha, she is never going to do that again. Hopefully, she will stick her TV husband Cedric the Entertainer after her television neighbor for doing that to her.

---