Paula Abdul wears the same dress 30 years later
February 17th, 2020 under Paula Abdul. [ Comments:

none

]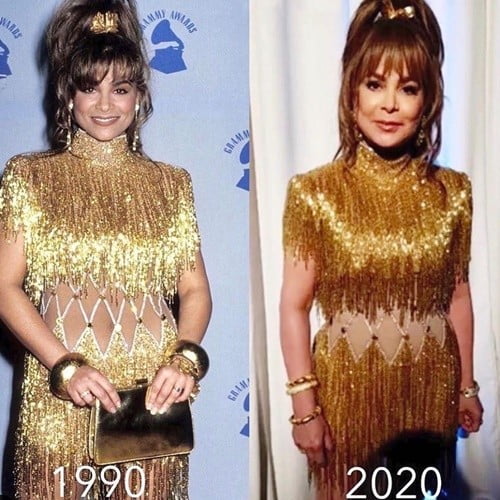 Back in 1990, Paula Abdul wore a Bob Mackie original to the Grammys, and kept it in her closet until now. Almost 30 years later to the day, she wore it to Children's Museum of Naples fundraiser.
Even though it has been three decades since we last saw Abdul in it, she looks even better in it now than she did then. Can you be she is 57? I guess all that dancing she does is the secret to aging backward. I am going to have to take it up.
---
Is J-Lo really 50?
February 17th, 2020 under J-Lo. [ Comments:

none

]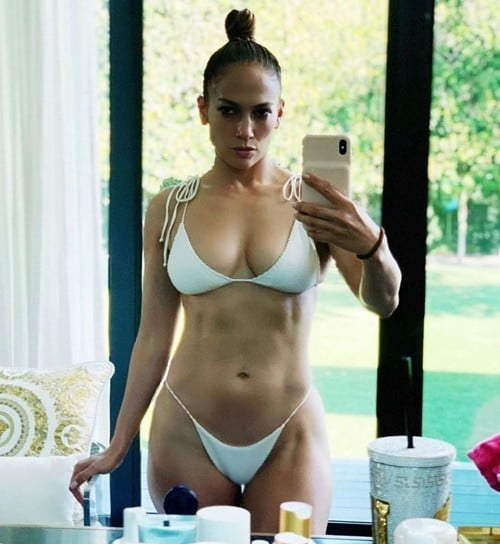 Two weeks ago, Jennifer Lopez was the headliner for the Super Bowl's halftime show, and she got her body into tip-top shape. We saw a lot of it then, and we are seeing even more of it now.
The singer shared a photo of herself wearing a tiny bikini and it left very little to the imagination. However, I imagine that a lot of women, who are half her age, wish their figures were as toned as her. So much so, you have to wonder how she can be a mother of twins who is half a century old. She makes 50 the new 21. If that is what 50 looks like, then sign me up for AARP.
---
Chaka Khan's National Anthem lasted longer than her time on Masked Singer
February 17th, 2020 under Unadmirable People. [ Comments:

none

]

Chaka Khan has not been relevant since the '80s, and her take on the National Anthem at the 2020 NBA All-Star Game started during it. The players were not taking a knee in protest of anything; they just got tired of standing as she slowly screamed out the Star Spangled Banner.
Her version was like her Masked Singer costume, a real Monster. No wonder she got eliminated so early. She is not the same woman singer she was when she sang Every Woman back in 1978.
---
Justin Bieber finally did it!
February 17th, 2020 under Justin Bieber. [ Comments:

none

]

For months, Justin Bieber has been trying to grow a mustache, and his fans were not fans of it. So much so, they begged him to shave it off. He told them it was here to stay.
The singer lied to them. Yesterday, he shaved it off. Don't get used to his baby, babyface, because he says that Mustashio will be back. Let's see what Mrs. Bieber has to say about that. She is the end-all to all of his decisions.
---
Hot Links!
February 17th, 2020 under Hot Links!. [ Comments:

none

]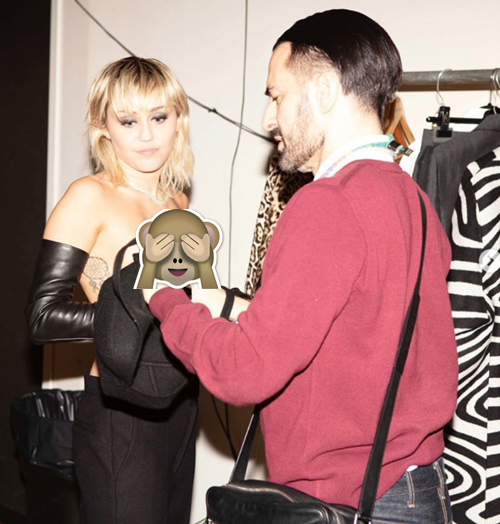 Want to see Miley Cyrus' nipple? – Drunken Stepfather

Would you wear Apple sneakers? – Grunge

Who got a misspelled tattoo? – Celebitchy

Nicki Minaj destroyed a marriage – Dlisted

Which Netflix show got canceled – Screen Rant
---