Justin Bieber finally did it!
February 17th, 2020 under Justin Bieber. [ Comments:

none

]

For months, Justin Bieber has been trying to grow a mustache, and his fans were not fans of it. So much so, they begged him to shave it off. He told them it was here to stay.
The singer lied to them. Yesterday, he shaved it off. Don't get used to his baby, babyface, because he says that Mustashio will be back. Let's see what Mrs. Bieber has to say about that. She is the end-all to all of his decisions.
---
Justin Bieber has a message about his mustache
January 30th, 2020 under Justin Bieber. [ Comments:

none

]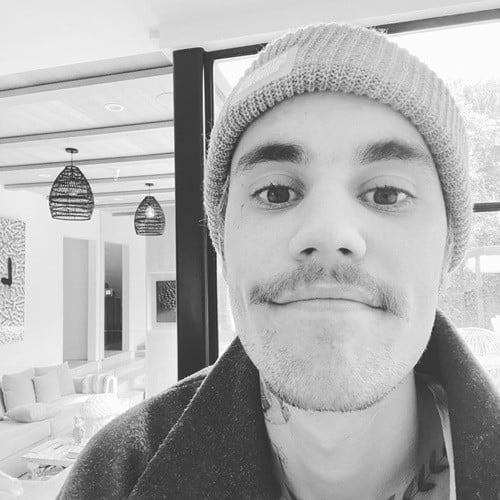 Not all men can grow a beautiful bushy mustache like Tom Selleck, and Justin Bieber is one of them. Ever since he has been trying to grow one, people have been telling him to shave the peach fuzz off. To them, he says, "MY STASH MY LIFE DEAL WITH IT HAHA."
He might think he has the last laugh, but he does not. That is because we are still laughing at his sad attempt to hide his baby, babyface.
---
Has Justin Bieber hit hard times?
January 23rd, 2020 under Hard times, Justin Bieber. [ Comments:

none

]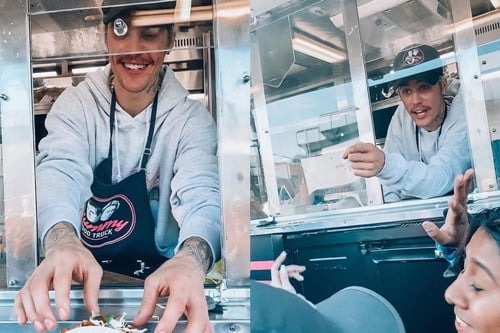 Justin Bieber was seen working in a food truck, so has the singer hit hard times? I mean, his newest single isn't doing that well, so it would make sense.
However, he is doing OK. So OK, he is promoting it on The Late Late Show, by working in the Yummy food truck with James Corden for a sketch.
I can't wait to see people's reactions when they realize it is the Beebs taking their order, and not a Harry Styles doppleganger working at Starbucks.
---
Justin Bieber gets real for YouTube
December 31st, 2019 under Justin Bieber, YouTube. [ Comments:

none

]

Justin Bieber is 25, and he has lived a lifetime already. The last five years have been extremely tough and formative for him. He took a break from music, got in trouble, sought help, married his wife, and finally returned to music.
YouTube got an inside look into his life, and they will be sharing it with us starting on January 27th. Every Wednesday, they will be sharing new episodes of the 10-part series Seasons. We can expect to see a behind-the-scenes look at Bieber's private life, including never-before-seen footage of his wedding to Hailey Bieber and his day-to-day alongside those in his inner circle. With brand new music scoring the episodes, Justin reflects on the highs and lows of growing up in the public eye as he invites his fans on the journey leading up to the release of the highly-anticipated and most personal album of his career.
Along with all that, we will also get to hear the inspiration for his new songs on what he thinks is his best album.
Whether you are a fan or not, it will be an interesting documentary to watch and enjoy. He might only be a quarter of a century old, but he has the wisdom of a much older man. Although, most of the time, he acts like the teen who got his start on YouTube. Talk about full circle.
Seasons will be available for free with commercials on YouTube. However, if you want to see it all early and commercial-free, then subscribe to YouTube Premium for series like this and Cobra Kai.
---
Justin Bieber and Hailey Baldwin did it again
October 1st, 2019 under Justin Bieber. [ Comments:

none

]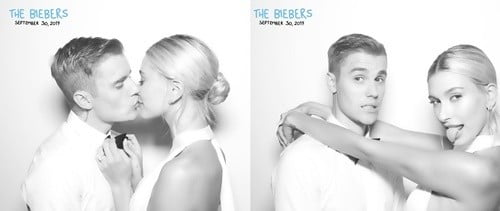 Justin Bieber and Hailey Baldwin made their marriage official yesterday in South Carolina by retieing the knot in front of friends, family and models.
The couple has been friends since they were teenagers, started dating last year, got engaged in July 2018 and got married on September 13, 2018. Surprising a lot of people. like myself, that they are still together. Maybe they will have one of the Hollywood marriages that actually last? Only time will tell.
---