Justin Bieber and Hailey Baldwin did it again
October 1st, 2019 under Justin Bieber. [ Comments:

none

]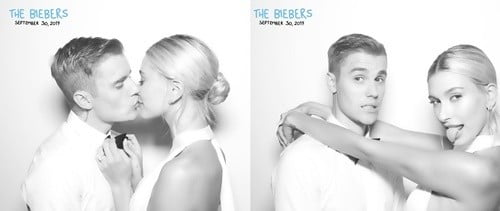 Justin Bieber and Hailey Baldwin made their marriage official yesterday in South Carolina by retieing the knot in front of friends, family and models.
The couple has been friends since they were teenagers, started dating last year, got engaged in July 2018 and got married on September 13, 2018. Surprising a lot of people. like myself, that they are still together. Maybe they will have one of the Hollywood marriages that actually last? Only time will tell.
---
Justin Bieber opens up about his past mistakes including heavy drug use
September 3rd, 2019 under Justin Bieber. [ Comments:

none

]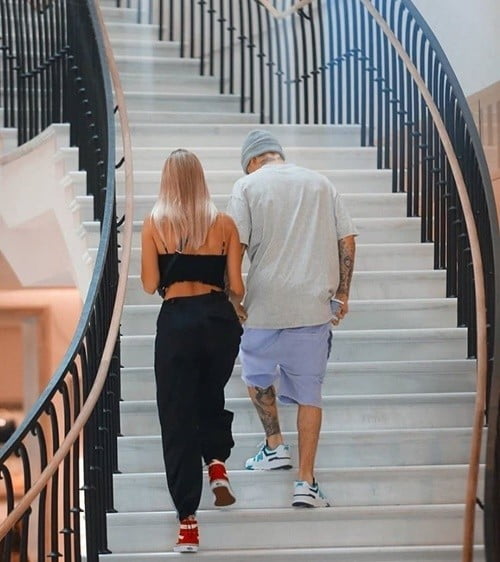 Justin Bieber went from a sweet kid to a brat, to a joke to a very troubled teen who was having run-ins with the law to a married man in just over 10 years. We thought we knew the teenager who spent a big chunk of his life in front of the watchful eye. However, we did not know all that he was struggling with in what seemed like a glamorous life. It seemed like he had it all, but inside he was lacking one thing. A normal life.
To escape his reality, he started doing heavy drugs and getting in a lot of trouble. Yesterday, he opened up to where he was then and where he is today in a powerful essay. One that gives you the insight into who he was then and who is now.
He might only be 25 years old, but he has the wisdom of a 95-year-old man on his deathbed. Everyone should read what he wrote because there is so much learning we can all learn from it.
I always knew that caring teenager was still inside of him. I am happy that with his new life and wife, Hailey Baldwin; it is getting to come out again.
To see what he wrote, then click here!
---
Who would win fight in an Octagon: Justin Bieber or Tom Cruise?
June 10th, 2019 under Justin Bieber, Tom Cruise/Katie Holmes/Suri. [ Comments:

none

]


Justin Bieber decided, for some reason, to challenge Tom Cruise to a fight? The Baby singer wrote, "I wanna challenge Tom Cruise to fight in the octagon. Tom if you dont take this fight your scared and you will never live it down. Who is willing to put on the fight? @danawhite ?"
Does the 25-year-old really think he has a shot at beating the 56-year-old, who still does his own stunts? The Top Gun would once again prove why he is still the Top Gun.
I have a feeling this tweet was a dare or something like that because no way the Beebs is that stupid.
---
Ed Sheeran and Justin Bieber's video is a trip, an acid trip
May 17th, 2019 under Ed Sheeran, Justin Bieber. [ Comments:

none

]

Ed Sheeran and Justin Bieber released the music video for their song I Don't Care and it is trippy. As in they went to Woodstock in 1969 and spent their time at their festival getting their hands all of the really good stuff. When they were getting ready to leave, they came up with this music video. That is the best explanation I could come up with for it.
Does anyone know what is going on in it? Are we supposed to? At least on a positive note, the saving grace is that it is a good song. That sounds a little like Sheeran's Shape of You!
---
Do you care about Justin Bieber and Ed Sheeran's duet single?
May 10th, 2019 under Ed Sheeran, Justin Bieber. [ Comments:

none

]

For the last week, Justin Bieber and Ed Sheeran have been teasing their duet and today they released the single for I Don't Care. It is a little bit of both them, which means it will be this summer anthem. Which I am OK with because I like it. Do you or do you not care for it?
---