It's a slap in the face that Will Smith wasn't at Martin Lawrence's HWOF Star Ceremony
April 20th, 2023 under Martin Lawrence, Steve Harvey, Tichina Arnold, Tracy Morgan. [ Comments: none ]
Martin Lawrence received a Star on the Hollywood Walk of Fame today. He was not alone because Tracy Morgan, Tichina Arnold, Lynn Whitfield, and Steve Harvey came out to support their friend.
However, there was one person who was missing. Lawrence's Bad Boys' co-star Will Smith. And that is a real slap in the face. Too soon?
Yes, I posted this just for that joke. That, and congrats to the man who was honored with the 2,753rd star on the Walk of Fame.

---
CBS is not ready to move out of The Neighborhood
January 23rd, 2023 under 2 Broke Girls, Tichina Arnold. [ Comments: none ]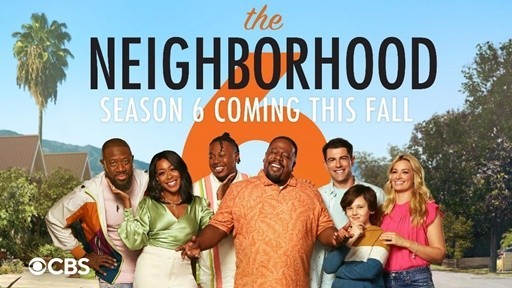 CBS announced today that it picked up The Neighborhood for a 6th season. The Monday night sitcom stars Cedric the Entertainer, Tichina Arnold, Max Greenfield, Beth Behrs, Sheaun McKinney, Marcel Spears, and Hank Greenspan, and it has been one of CBS's biggest comedies since its debut. Therefore, the renewal makes sense.
Plus, the renewal is a nice present for the cast and crew to get as they film their 100th episode. Congrats!
The Neighborhood joins Ghosts, Young Sheldon, the FBIs, The Equalizer, and Fire Country on the 2023-2024 schedule.

---
BTWF: Tisha Campbell and Tichina Arnold in Little Shop of Horrors
September 22nd, 2022 under Tichina Arnold, Tisha Campbell. [ Comments: none ]
In honor of Little Shop of Horrors Day, here is Tisha Campbell in Tichina Arnold being best friends in the movie before they were the same thing on the TV show Martin. Don't you love seeing the 16-year-olds singing and dancing in that 1986 musical?

---
BTWF: Tichina Arnold on Ryan's Hope
February 18th, 2021 under Before They Were Famous, Tichina Arnold. [ Comments: none ]

Before Tichina Arnold was surrounded by family on The Neighborhood, she just had her grandmother on Ryan's Hope. She looks the same now as she did when she was 17 in that 1987 episode?

---
Tichina Arnold comes up with a creative way to deal with a hot flash
February 18th, 2021 under Tichina Arnold. [ Comments: none ]

Tichina Arnold was on the set of The Neighborhood, and she suddenly had a hot flash. What did she do to cool herself down? She put a portable electric fan in her face shield. It worked.
Her contraption is so smart; I am going to do that in the summer.
Heck, it is so smart that everyone should do that because the only person we would be spreading the virus to is ourselves. That's because we will be blowing our contaminated particles back into our mouths. Maybe we should give her a Nobel Prize for her simple but effective way to prevent the spread of COVID-19 while also helping women fight hot flashes!

---