James Corden and Paul Rudd's inappropriate dancing
April 30th, 2019 under James Corden, Paul Rudd. [ Comments: none ]

When you think of James Corden and Paul Rudd, you think they lean more towards the goody two shoe side. That is unless you ask them to record videos for their kids' songs. Then they do things that are more NC-17 than G. Things I did not see men do until I was old enough to go to clubs at 15.
Can't believe that these two men can be innocent and naughty at the same? Then watch this documentary that aired on The Late Late Show yesterday to see them do things that now has them banned from going near nursery and elementary schools for the rest of their lives. Who knew?

---
Ellen DeGeneres is having a bad hair day
April 30th, 2019 under Bad Hair, Ellen DeGeneres. [ Comments: none ]

Ellen DeGeneres is a natural blond, but she gets some highlights to brighten her look. On Thursday, she went to a new person and decided that she wanted all of her hair to be the same color. It sounded like a good idea in her head but it was not a good idea for her head.
After two and a half hours, she did not like the new color. They tried again and her locks were all different colors. They decided to stop there because her hair was very damaged.
So damaged, that when she touched her head, clumps of it would fall out. She tried washing it and whatever else she could do to no avail. Finally, she called her people to save what was left and they did all they could. Now she has a very short blond do that she cannot wash or touch. All she can do it is let it grow out or wear hats.
The moral to the story, don't go to a new hairstylist if you are doing something drastic. You might get a drastic new look, it just will not be the one you want.

---
Oprah Winfrey quit one of her many jobs!
April 30th, 2019 under Oprah Winfrey. [ Comments: none ]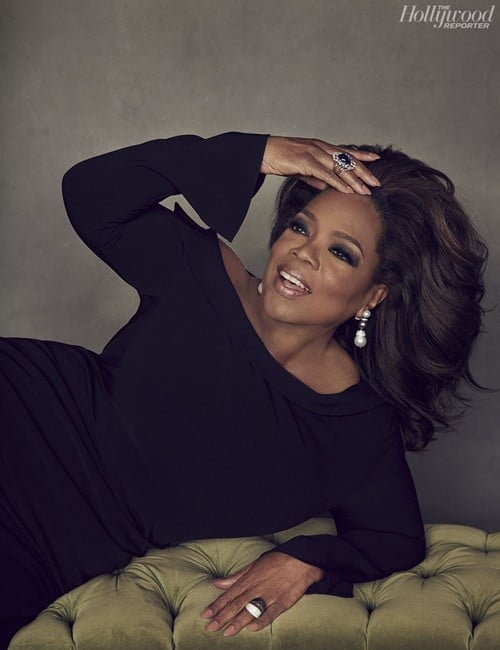 Oprah Winfrey has so many job, you wonder what job the mogul does not have. Well, we now have an answer. She is no longer working for 60 Minutes as a correspondent, a job she started in September 2017.
She told The Hollywood Reporter why she quit that job. She said, "Never a good thing when I have to practice saying my name and have to be told that I have too much emotion in my name." Then she explained what that means, "They would say, 'All right, you need to flatten out your voice, there's too much emotion in your voice.' So I was working on pulling myself down and flattening out my personality — which, for me, is actually not such a good thing."
That was not the first time Lady O heard that. Back when she was a local news reporter her bosses told her she was too emotional when she reported the news. She understands there is a fine line between being a journalist and being involved with the story. To her, the latter is more important.
Personally, I think 60 Minutes is a snoozefest. The can afford to add some emotion to their news hour. However, they are one of the top-rated shows on broadcast so I do not think they will ever change their ways.
The Queen of Daytime also talks to THR about her deal with Apple, politics, OWN and so much more.

---
You will never believe why Pete Doherty was in the hospital
April 30th, 2019 under Pete Doherty/Kate Moss. [ Comments: 1 ]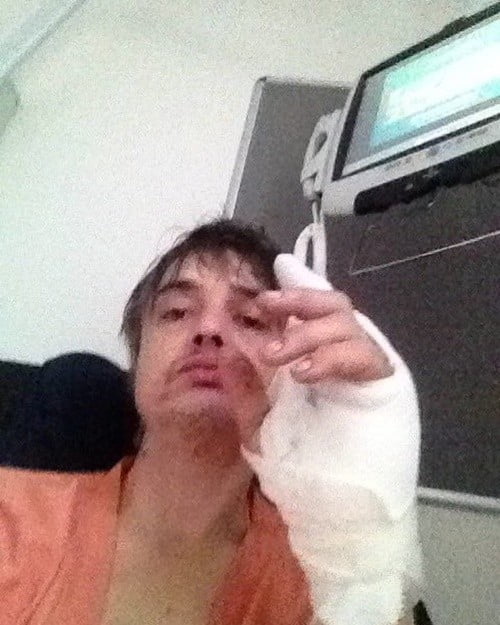 Over a decade ago, if you heard that Pete Doherty was in the hospital, it was because he most likely overdosed. That was then, now he goes to the hospital if he gets attacked by hedgehog.
You read that right. According to Metro, he was trying to save a hedgehog that was in his dog's mouth, and one of the animal's spines got caught in his hand. That spine caused an infection and he went to get it checked out. Now his hand in a cast.
The live fast, die young lifestyles of rock stars is almost too much to handle.

---
Does Lance Bass think there will be an *NSYNC reunion?
April 30th, 2019 under Joey Fatone, Justin Timberlake, Lance Bass. [ Comments: none ]
A few weeks ago, four of the members from *NSYNC performed with Ariana Grande at Coachella. Since then, everyone has wanted to know if they will make their reunion more permanent. Lance Bass was on Good Morning America today, and they asked him that very question.
He says since that night, they have had a lot offer to make it official and as of now, he says they are discussing their options. Then he added that he is down for it. I can see him and JC Chasez, Chris Kirkpatrick and Joey Fatone jumping at the chance, but I doubt that Justin Timberlake would do it. Even though, he needs them more than they need him.
I wonder if they are waiting to see how the Spice Girls do without Posh Spice. If they can succeed without out their biggest name, then why can't they. Personally, I think if they went on tour with just the four of them. they would do better than the Spice Girls. Not only because of how huge they were, but they have only had two one-date reunions since they split. The anticipation is greater.
Bass also talked about how that Coachella reunion happened. Grande called them last minute and luckily all four of them were available. Maybe she can be their fifth member and they can call themselves *ASYNC.

---