Marky Mark getting back with the Funky Bunch?
September 29th, 2011 under Jimmy Kimmel, Marky Mark. [ Comments:

none

]

(starts at 3:18 in)


Last night Mark Wahlberg was on Jimmy Kimmel Live and he was talking about his new family restaurant Wahlburgers that is coming to Boston. So Kimmel suggested that they have a brunch on Sundays and call it "Funky Brunch"? Well here is what Marky Mark said to that, "Now that I have worked with Seth MacFarlane, one of the most talented and sweetest guys ever. He's doing an album after having all of his success on television and movies. I'm coming back with the Funky Bunch. I probably will perform at the brunch…and I'll come back and perform here." I got a good vibration about that! C'mon who else besides me would like to see Marky Mark and the Funky Bunch together again?
BTW when Marky Mark says he is going to bring something from home on the show with him, he isn't kidding. Back in December when he was on JKL, he told the ABC host about his friend Nacho who is an extreme eater. So Kimmel told the man with the abs to bring him on the show and he did! Can I tell you I think Nacho is the cutest thing ever, even as he downed two huge Wasabi balls and three glasses of Tabasco sauce. You know, I really wish Mark would give him a show because I know I would watch. And hopefully the Fighter will be part of it because don't you just love how sweet he was with his really good friend and how proud he was of him. It is a side of the actor/producer we have never seen.

(December)

(Yesterday)


---
Beyonce thinks that Jay-z stinks!
September 29th, 2011 under Beyonce. [ Comments:

none

]

(photo from WireImage)


Beyonce is pregnant with her first child and that means that some of her sense are enhanced and not that is not a good thing for the man she is married to. She told
, "I smell everything. If it smells bad, I smell it. My husband's fragrance, his one that I always love, I hate right now. So thank God I have this one!" I have never smelled Jay-Z cologne, so tell me when was her nose correct before or after her pregnancy nose kicked in?
---
Whose pants are showing off his checkered past?
September 29th, 2011 under Guess who?. [ Comments:

none

]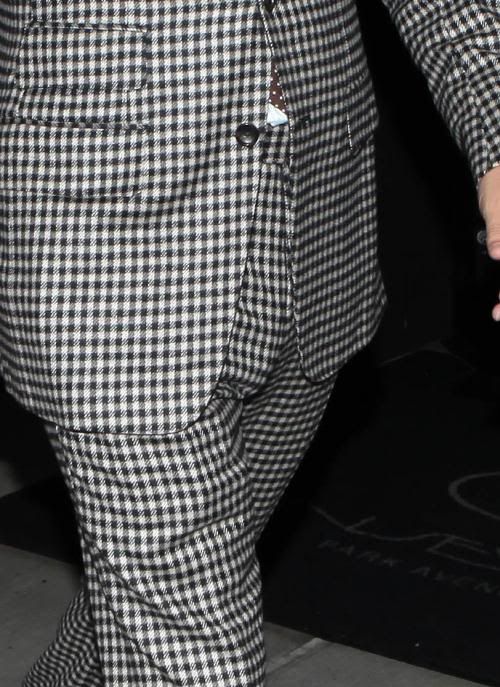 Want to see whose king is making me want to jump him then click here!
---
Halloween comes early!
September 29th, 2011 under Aaron/Candy/Tori Spelling, Halloween. [ Comments:

2

]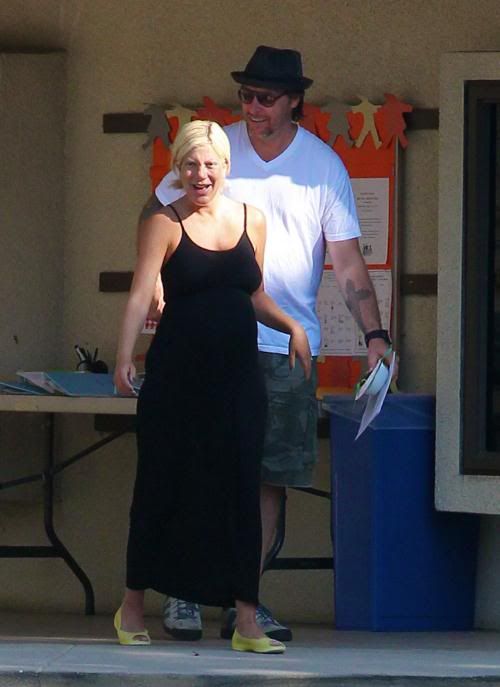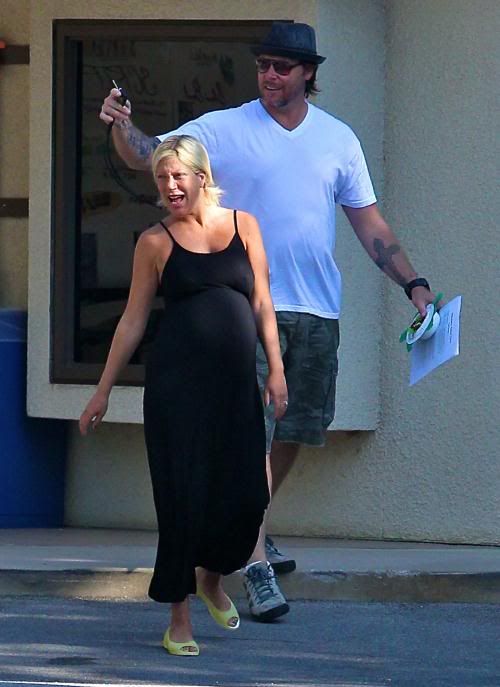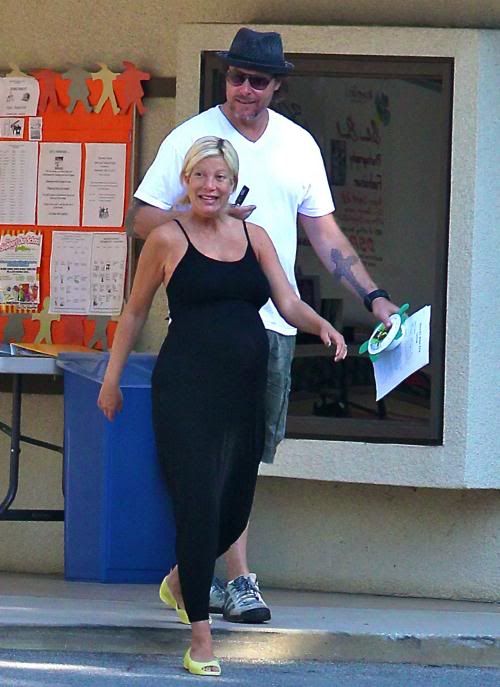 Fame Pictures
Halloween is still a month away, but we are seeing the scariest mask for the season of the Witch. It is Tori Spelling without makeup. Where is Michael Myers when you need him? It is a different type fright and he gives me less nightmares.
---
Anne Hathaway and Paul Rudd joining Jersey Shore?
September 29th, 2011 under Anne Hathaway, Conan O'Brien, Paul Rudd. [ Comments:

none

]

It's rumored that Jersey Shore is going to replace some of the people that we love to hate, and it looks like from this video released to Conan, MTV is ready to add some people that are really from Jersey to the cast. Case in point Anne Hathaway from Millburn, NJ and Passiack born Paul Rudd. I think it can actually work, I mean it can't be any worse for Anne than hosting the Oscars?
---