BTWF: Jimi Hendrix with Buddy and Stacey
June 8th, 2023 under Before They Were Famous. [ Comments: none ]
Before Jimi Hendrix was playing his guitar front and center at Woodstock, he was doing it from the backline for Buddy and Stacey on Night Train. The 22-year-old stands out in that 1965 appearance.

---
Jamie Foxx didn't have a stroke due to getting the COVID vaccine
June 8th, 2023 under Jamie Foxx. [ Comments: none ]
Back in April, Jamie Foxx's daughter, Corinne Foxx, announced that her father was hospitalized for a "medical complication" and never said what it was. In fact, no one has. Because of that, people have been making assumptions about what he suffered.
Last week, two has been personalities from last century claimed that Jamie Foxx suffered a stroke that left him blind and paralyzed. And they said that the stroke was brought on due to him taking the COVID vaccine that day.
Today, Foxx's spokesperson told NBC News that report is "completely inaccurate."
So when will we find out what is wrong with him? As Nick Cannon, who replaced the Oscar winner as host of Fox's Beat Shazam, said, when the actor wants to tell us, he will tell us. Until then, don't believe anyone that doesn't spell their last name Foxx with two x'es.

---
Garth Brooks needs to be stopped
June 8th, 2023 under Garth Brooks and Trisha Yearwood. [ Comments: 1 ]
Garth Brooks sat down with Billboard Country, and he told them something scary. The Country singer wants to bring back his Rock alter-ego Chris Gaines.
"The Gaines project was a lot of time put in — because it's not natural, you're acting on a record — but I want to do it simply for people who love the Gaines project," Brooks said of re-adopting the alter-ego. "And selfishly, I love the Chris Gaines record, so I want to do it for me. It challenged me as a vocalist. So I don't know when we're going to get to it, but it's on the list."
Brooks introduced us to Gaines in 1999, and it went as well as New Coke or Jar Jar Binks. So I hope his friends in low (high places) convince him not to do it. Because I don't think anyone wants to be reminded of that failure.

---
It's as the Tony Awards predicted the orange sky plaguing NYC
June 8th, 2023 under Broadway. [ Comments: none ]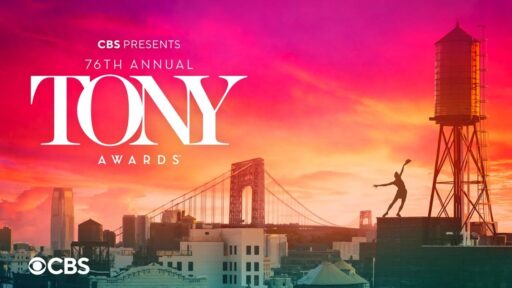 NYC is experiencing a rare orange sky due to the smoke traveling southeast from the Canadian wildfires.
And today, CBS released the above picture to promote this Sunday's Tony Awards. And since chances are the sky will still be orange, it is like they knew what was going to happen.
How ominous for an awards show that almost got cancelled because of the Writers Guild of America strike.
Let's just hope the poor air quality doesn't do it for real. Because the show must go on!

---
Pizza Hut is trying out a Pickle Pizza!
June 8th, 2023 under Fast Food. [ Comments: none ]
In the old days, the weirdest thing people put on pizza was pineapple. That was then. This is now. The chains are selling Philly Cheesesteak pizzas, Buffalo Chicken pizzas, and so on.
And now, Pizza Hut is testing out one that has pickles on it. The new Pizza Hut Pickle Pizza starts with a hand tossed crust, sauced with Buttermilk Ranch, and topped with cheese, crispy breaded chicken breast seasoned with a kick of Nashville Hot Seasoning, sliced white onions, and then loaded with spicy dill pickles and a drizzle of Buttermilk Ranch to finish it off.
"We're always looking for innovative ways to add new tastes and textures to our dishes, and pickles have been gaining popularity due to their versatility," says Penny Shaheen, Head of Food Innovation, at Pizza Hut. "With our new Pickle Pizza, we're tapping into the latest food trends while also putting culinary thought into how they come to life on a pizza. Our recipe is all about great flavor, balancing the tanginess of pickles with other classic ingredients we know taste good on our beloved pizza."
As of now, the Pickle Pizza will only be available at select stores in Manhattan through the weekend. Hopefully, it does really well, and they expand it nationwide because I love pizza and pickles. And it is all about me.

---