Is Julianne Moore really 61?
April 26th, 2022 under Are they really their age?, Julianne Moore, No makeup. [ Comments: none ]
Julianne Moore shared a makeup-free selfie, and I cannot believe that she is 61 years young. Look at her; she looks as gorgeous now as she did when she started out in Soaps in the mid-1980s. It is like she never ages. I wonder what her secret is?

---
Priyanka Chopra shares a makeup free selfie
September 17th, 2021 under No makeup, Priyanka Chopra. [ Comments: none ]
Priyanka Chopra is considered one of the most beautiful women in the world. But will we feel the same way if we see her without makeup?
After looking at this photo of her, I say yes! In fact, I think she is even prettier without out. She also looks like a teenager. I guess when you marry someone who is a decade younger than you, it is like a fountain of youth.

---
Eye makeup makes a difference on Heidi Klum
August 18th, 2020 under Heidi Klum, No makeup. [ Comments: none ]

Heidi Klum is going live tonight on America's Got Talent, and she has to look camera ready. However, unlike the last time she was a judge on the show, she has to do her own makeup because of the coronavirus pandemic.
She shared a video of herself going from fresh face to a full face, and you can see a difference. She is a beautiful woman, with or without the paint. However, due to her being a natural blonde, it looks like she doesn't have any eyelashes without mascara. Watch as her nude eyes get some color, and we see a different woman. One that is ready to find America's next top…wrong show, the American with the most talent.

---
Gwyneth Paltrow and Demi Moore go makeup free
February 20th, 2020 under Demi Moore, Gwyneth Paltrow, No makeup. [ Comments: none ]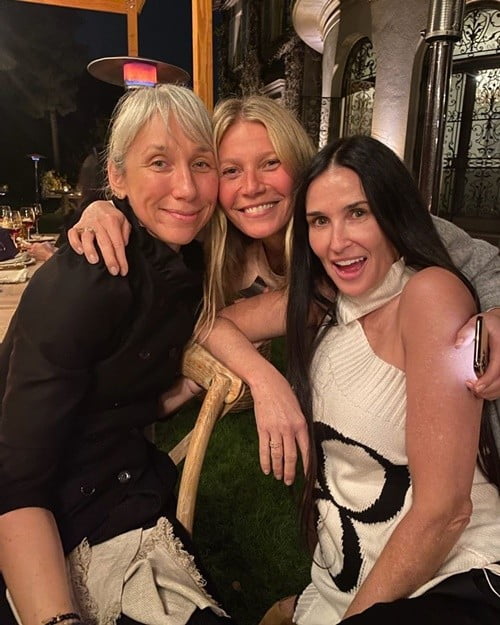 Gwyneth Paltrow threw a party, and there was one requirement from all of the guests. They were not allowed to wear any makeup. Since almost everyone there is a famous woman over 40, that is a big ask. However, they did it.
One of the attendees was Demi Moore, and the 57-year-old looks almost exactly the same. However, Paltrow, who is ten years younger, looks ten years older than her friend. Maybe she needs to use some more of the expensive GOOP stuff she sells.
On that I note, I wonder if the party was lit by using her This Candle Smells Like My Vagina candles. Who pays $75 for a candle?
To see what some of the other guests looked like, then click here!

---
Alyssa Milano shares a makeup free Selfie
January 8th, 2020 under Alyssa Milano, No makeup. [ Comments: none ]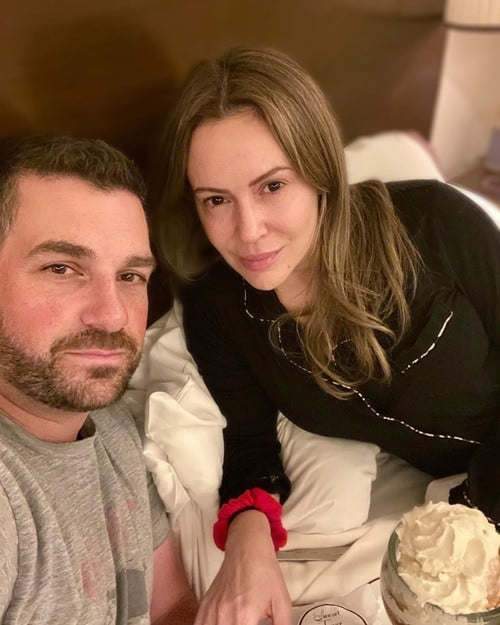 Alyssa Milano shared a revealing photo of herself in bed with her husband, Dave Bugliari, but it is not what you think. The actress was not wearing any makeup. How does she look? Different without eyeliner. However, she is just as beautiful.
I think if she showed this side of herself more often, it could open up different types of roles for her. What do you think?

---