[ # ] Gwyneth Paltrow and Demi Moore go makeup free
February 20th, 2020 under Demi Moore, Gwyneth Paltrow, No makeup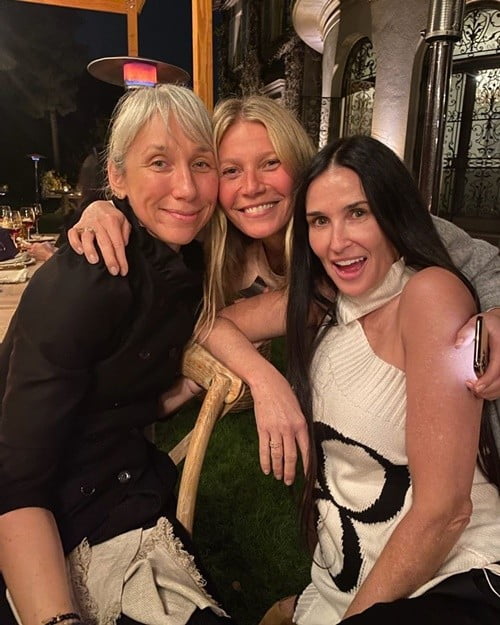 Gwyneth Paltrow threw a party, and there was one requirement from all of the guests. They were not allowed to wear any makeup. Since almost everyone there is a famous woman over 40, that is a big ask. However, they did it.
One of the attendees was Demi Moore, and the 57-year-old looks almost exactly the same. However, Paltrow, who is ten years younger, looks ten years older than her friend. Maybe she needs to use some more of the expensive GOOP stuff she sells.
On that I note, I wonder if the party was lit by using her This Candle Smells Like My Vagina candles. Who pays $75 for a candle?
To see what some of the other guests looked like, then

---