Stefanie Powers gives us a Hart to Hart on toilet paper alternatives
April 2nd, 2020 under Are they really their age?. [ Comments:

7

]

Now that most of us have been home for a few weeks, we are starting to run out of toilet paper. Since there is none to be found anywhere, what are we going to do when we have used up our last square? Stefanie Powers came up with a brilliant alternative, cocktail napkins. Now, I wish I would have hoarded those and toilet paper when I had a chance.
Now, let's talk about the actress. Can you believe she is 77? She looks absolutely fabulous. She is not wearing makeup, and she looks younger than she did when she was on Hart to Hart in the early '80s.
---
Is Jenna Elfman really 48?
March 30th, 2020 under Are they really their age?, Jenna Elfman. [ Comments:

none

]

Jennifer Elfman modeled her daily attire and it is a bikini. Can you believe she is 48 and the mother to two preteen boys? I don't. That is not the body of a mom nearing her AARP membership.
---
Is Tawny Kitaen really 58?
March 10th, 2020 under Are they really their age?. [ Comments:

4

]

Back in the '80s, Tawny Kitaen was the sexiest music video girl in Rock'n'Roll. She worked a car llke no one else in Whitesnake's Here I Go Again.

And go again is something she can still do. Look at the 58-year-old actress showing off her body in a one-piece bathing suit. As she says, "#ageisjustanumber." On her, it is so true, can you believe the number her age is?
---
Is Tippi Hedren really 90 years young?
March 9th, 2020 under Are they really their age?, Melanie Griffith. [ Comments:

2

]

On January 19th, Tippi Hedren turned the big 9-0. However, you would never know it looking at her. I mean look her. She is wearing shiny, skinny pants better than women who are a 1/5 her age.

If this is what 90 looks like, sign me up! Although, she needs to share with us her secret to eternal youth. Seriously, how many other nonogenarians look as sexy as she does?
---
Is Scott Wolf really 51?
February 11th, 2020 under Are they really their age?, Scott Wolf. [ Comments:

3

]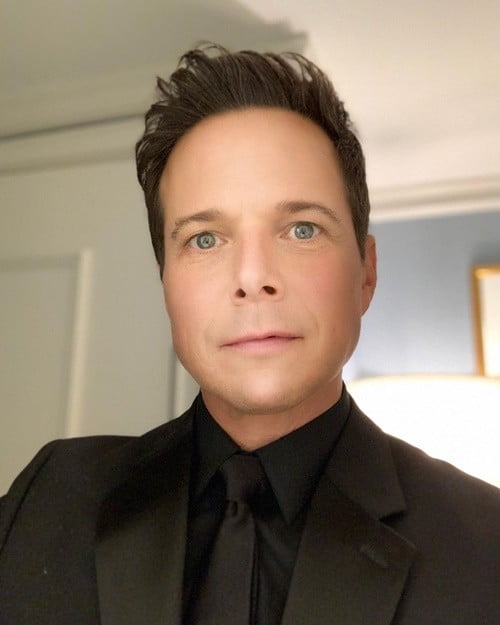 I would say that Scott Wolf is getting better looking with age. However, I cannot say that because he never ages. How can he be 51 when he still looks like he did when he did Saved By the Bell in the early '90s?
Even though he played a human in V, I am begining to wonder if he might be an alien? How else can you explain his ability never to look any older?
---