Do Cameron Diaz and Leonardo Dicaprio have something to tell us?
May 27th, 2013 under Cameron Diaz, Do they have something to tell us?, Leonardo DiCaprio. [ Comments:

none

]

Fame Flynet
Cameron Diaz and Leonardo DiCaprio were seen together on the red carpet at Tag Heuer Yacht Party in Monte Carlo and I have to wonder if the two former co-stars have something to tell us? You know they should consider it, if they haven't already, because they actually make a cute couple.
---
Leonardo DiCaprio stands out in a crowd!
August 27th, 2012 under Leonardo DiCaprio. [ Comments:

none

]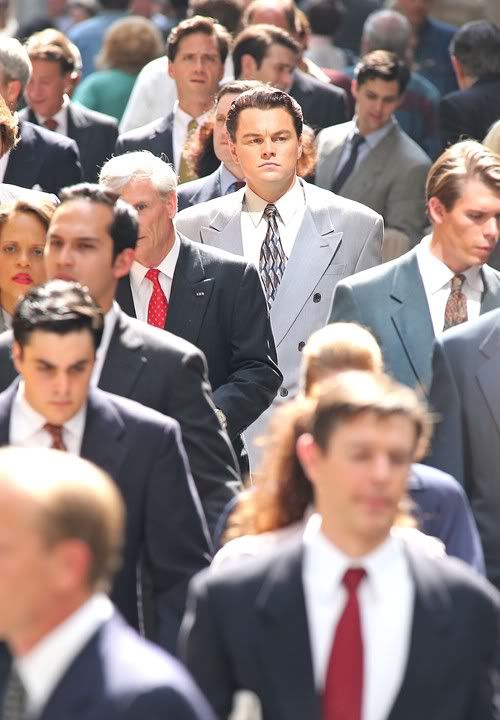 Fame Flynet
Leonardo DiCaprio finally cleaned up to star in Martin Scorsese's The Wolf Of Wall Street and he looks so good that you can immediately spot him in a crowd of business men who look just like him. Seriously doesn't he look great now that he lost that beard and put on a suit? He should only play stock brokers from now on because that look suits (no pun) him well.
---
Do you want to see Inception?
May 11th, 2010 under Leonardo DiCaprio. [ Comments:

1

]

I have no freaking idea what Inception is about, but I want to experience the Leonardo DiCaprio movie when it comes out on July 16th because it looks visually stunning. Seriously how amazing does that film look visually?
---
BTWF ads: Leonardo DiCaprio for Bubble Yum Gum
May 19th, 2009 under Before They Were Famous, Leonardo DiCaprio. [ Comments:

none

]

Before Leonardo DiCaprio went down with the Titanic, he was blowing bubbles for Bubble Yum Gum. OMG how adorable was the 14 year old star back in 1988?
---
Leonardo DiCaprio entering The Twilight Zone
July 26th, 2008 under Leonardo DiCaprio, Stupid Sequels/Remakes. [ Comments:

none

]

Leonardo DiCaprio is close to bringing his favorite show The Twilight Zone to the big screen according to The Hollywood Reporter.
The studio and production company are quietly putting out word to creators that they are looking for pitches and script ideas based on the show for feature development.
The companies are not seeking to remake an episodic movie, as the only big-screen version of the show did 25 years ago, but rather hope to build one continuing story line based on one or more episodes.
Warners is negotiating for rights to the Rod Serling-penned episodes,
I wonder if M Knight Shyamalan is going to pitch something for this because his movies are more like Twilight Zone episodes than feature length films.
Hopefully since The Twilight Zone is one of Leo's favorite shows, that he will do it justice when he brings it to the big screen.
---