What is it like dating Martin Scorsese's daughter?
October 28th, 2021 under Martin Scorsese. [ Comments: none ]
There are a lot of benefits of dating Martin Scorsese's daughter. I mean, her dad is an Oscar-winning director. However, there is a big reason why you don't want to date her, and that is because of the movies that got him the nominations and the win.
Don't believe me? His daughter, Francesca Scorsese, 21, shared a video of what it is like when she tells her dad that her boyfriend did something wrong to her. That face makes it look like he is going to go all Raging Bull on his a$$. I would be afraid because he might look like Goodfella, but his Gangs of New York are terrifying.

---
Martin Scorsese is starting to look like his dog
February 11th, 2020 under Martin Scorsese. [ Comments: none ]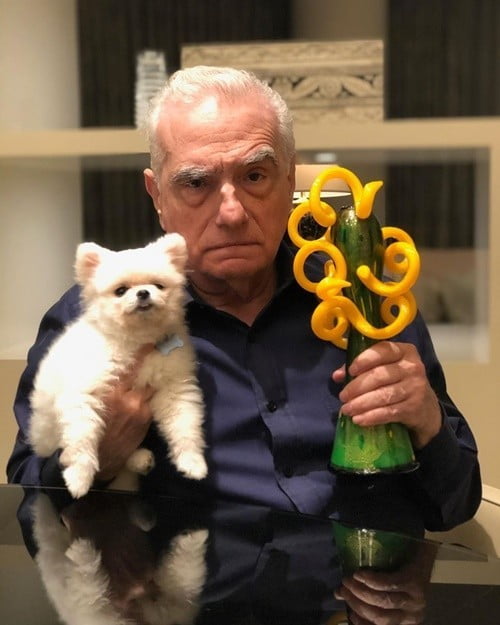 Martin Scorsese could be sad because his movie The Irsishman was shut out of the Oscars, but he is not. How could be upset after all of the sweet compliments that Best Director winner Bong Joon-ho doled out on him.
While that was only a temporary fix, his puppy Yeti is a permanent one. So much so, the legend and his best friend are starting to look like. That is so arfdorable.
Can you imagine Scorsese walking his sweet little micro Pom? You can't think of the man who makes movies about tough guys as one. Now we know when he is not behind the camera, he is just a big old softie like his puppy.

---
BTWF: Laura Dern in Alice Doesn't Live Here Anymore
February 10th, 2020 under Before They Were Famous, Martin Scorsese. [ Comments: none ]

Before Laura Dern was an Oscar winner, Martin Scorsese knew she was going to be an actress when she was an extra in his movie Alice Doesn't Live Here Anymore that starred her mother Diane Ladd. How awwwwdorable was the 5-year-old in that 1974 movie?

---
Hot Links!
December 27th, 2019 under Hot Links!, Martin Scorsese. [ Comments: none ]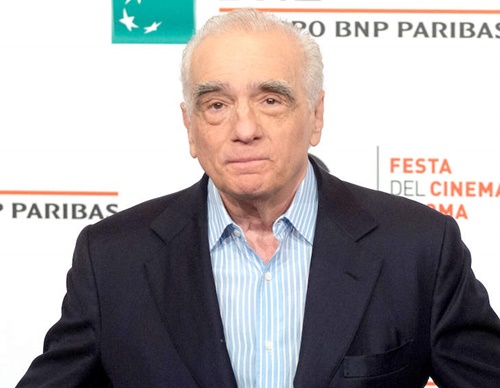 Martin Scorsese's daughter won Christmas! – Dlisted

There was a real Werewolf – Grudge

What are the best condoms? – The Cut

How much did Netflix pay Michael Bay? – Pajiba

Brooke Burke in a tiny bikini – Drunken Stepfather

J-Lo left nothing to the imagination – Celebitchy

What cruel gift did Superman give Batman? – Screen Rant

---
The Irishman might be the best Mafia film since The Godfather
July 31st, 2019 under Al Pacino, Martin Scorsese, Robert De Niro. [ Comments: none ]

Somehow I missed that Martin Scorsese is doing a film for Netflix and The Irishman stars Robert De Niro, Al Pacino, Joe Pesci and Harvey Keitel. If that cast with that director does not scream that it will dominate the Oscars in 2020, then nothing will.
What is this film about? It is an "epic saga of organized crime in post-war America told through the eyes of World War II veteran Frank Sheeran, a hustler and hitman who worked alongside some of the most notorious figures of the 20th century. Spanning decades, the film chronicles one of the greatest unsolved mysteries in American history, the disappearance of legendary union boss Jimmy Hoffa, and offers a monumental journey through the hidden corridors of organized crime: its inner workings, rivalries and connections to mainstream politics."
I don't normally like these type of films, but even I want to see it. Then again I have always been interested to find out what really happened to Hoffa. Maybe this film will solve it. With legends like the ones in this feature, they can do anything. Capiche?
The Irishman does not have a release date, but it will be playing in select theaters and streaming on Netflix this fall. I expect it to make a killing at the box office and be a hit on the service. See what I did there?

---