Will Bon Jovi ever play the Super Bowl halftime show?
April 15th, 2020 under Bon Jovi, Howard Stern, Super Bowl. [ Comments: none ]

Every year, I ask myself the same question after the Super Bowl. When will Bon Jovi ever play the halftime show? If ever there was a band, who was made to do it, it is them.
I am not the only one who wants to know, so does Howard Stern. Therefore, today when the rocker was on the show, the shock jock asked him that very question.
The singer with the best a$$ in Rock'n'Roll told him, "No desire, I turned it down many many years ago."
Since Stern knows how to do an interview, he followed up with, "why?" JBJ explained, "I didn't like that you had to team up with other people. And you had these people come in on your stage. And all the demands and then the pressures on it."
Then he added, "It didn't appeal to me play at the New Jersey one. It seemed too obvious. The last time, honest to Gd, we were at all interested was back when they had it in Dallas. And we didn't get it. And I said, 'That's the end of it. I don't want it. I won't even talk about it again.'"
Sadly, we have our answer if they will ever play the SBHTS. They will never do it. Which is a shame because they could have brought down the house. The energy in the stands would have been like something we have not seen in a really long time at the annual football game.
BTW Who did the NFL get to play the halftime show in Dallas instead of Jovi? Back in 2011, Black Eyed Peas, Usher, and Slash rocked out on the field. I don't remember their performance, do you? The last good show, to me, was Bruno Mars in 2014.
Now that Jovi is out of contention, which band do you really want to see get the gig?

---
Howard Stern blows off the lovable Dick Van Dyke
October 10th, 2019 under Dick Van Dyke, Howard Stern. [ Comments: none ]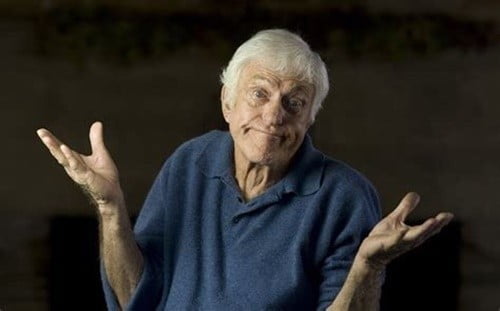 Dick Van Dyke is so beloved that you would think that anyone who could interview, would jump at the oppprtunity (I would do almost anything for the chance). You would be wrong.
The legendary actor tweeted, "Mrs. @speakyteeth a @HowardStern @sternshow fan since the 90's. Her only request since we met has been for me to be on the show. It's never happened because of opposite coasts. Last week, my agent called & was turned down. Did Howard ever get the request or is he afraid of me."
If Stern can interview boring Jennifer Aniston, then why can't he do a sit down with Van Dyke? Imagine all the juicy stories he has with all the amazing people (who we also adore) he worked with throughout the decades. I'd rather listen to him than Adam Levine saying the same thing he just said to everyone else in the last week.
We need to let Stern know, he has to book Van Dyke before he heads back to NYC!

---
Jennifer Aniston thought she was too good for Saturday Night Live
October 8th, 2019 under Friends (cast), Howard Stern, Saturday Night Live. [ Comments: none ]

Before Jennifer Aniston was Friends with five other people in NYC, Lorne Michaels wanted her to be friends with people from Saturday Night Live. Even though she was a struggling actress, who was in many cancelled shows, she thought she was too good to work on show with her friends Adam Sandler and David Spade.
She told Howard Stern on his radio show yesterday that she was thrown when Michaels asked to meet with her. She sees herself as a serious actress and not a comedian.
Not only that, she did not think it was the right enviorment for her. She felt that it was a boys club and told Michaels that the women needed to be treated better there.
Needless to say after that, she did not get the job and went on to do Friends. And since then she has played Rachel Green in every role that she has played.
BTW was I the only getting a major bitch vibe from her. Like I am this great actress and SNL is beneath me? It wasn't beneath Robert Downey Jr, Julia Louis-Dreyfus, Billy Crystal and many many others.
I get that careerwise it worked out for her, but SNL was still hot back in the early '90s. She should be a little more respectful because look at how many people got their start on the show and are still doing well.

---
The Gospel of Baba Booey
June 25th, 2019 under Howard Stern. [ Comments: none ]

Many decades ago, Gary Dell'Abate introduced the phrase Baba Booey on the Howard Stern Show. Since then, that phrase has made many newspeople's lives hell. When a prankster calls into a news show, tells their fake story and then yells Baba Booey. That is when they everyone knows that they were punked.
As hellish as it has been for some, the New York City Gospel Choir found a way to make it heavenly. They took the melody from Oh, Happy Day and changed it to Baba Booey.
A song I would love to hear at many so-called churches, who say they preach the gospel of Jesus but spend the service preaching hate. Every time the clergyman (because you know those "places of worship" will not have a woman leading the sermon) preaches a falsity, the choir should break out into this version of the song. Hopefully, when the finally learn their lesson, then they can start singing the original song again. Who else thinks that is a divine idea?
When it comes to the Gospel of Baba Booey, am I the only person who cannot stop singing the hymn?

---
The shocking answer Robin Givens gave about sex with Howard Stern
June 10th, 2019 under Andy Cohen, Howard Stern, Robin Givens. [ Comments: 1 ]

Robin Givens was on Watch What Happens Live yesterday and Andy Cohen wanted to know if it is true that Howard Stern has a small penis. The Shock Jock has been very vocal about that, but is he lying to his listeners?
Since Givens dated him 20 years ago, she would know. What was her answer when she was asked about that? She said fondly, "Howard Stern was a magnificent lover!" Then she added that it was, "Unbelievable."
Who would have thought? You would think, because of his on-air persona, he would be a selfish lover. Turns out he is far from it. I guess you cannot believe everything you hear on the radio.
Cohen kept pressing her about Stern's microphone and all she would say, "It was all really good." Proving it really is all about the motion of the ocean. At least for the DJ!

---