Aerosmith wants us to stop messing around
March 17th, 2020 under Aerosmith, Coronavirus. [ Comments: none ]
https://www.instagram.com/p/B91vHBin1ry
Steven Tyler is a very touchy-feely guy, but that is not something we should be doing now, according to CDC. Therefore, he released PSA telling us to do as he says and not as he does. In other words, Stop Messing Around as Aerosmith's song tells us to do.
Especially, since the band members are in the high-risk group for the Coronavirus. Then again, if drugs couldn't get them, I doubt (and pray) this can either.

---
Steven Tyler, dude looks like a man
December 18th, 2019 under Aerosmith. [ Comments: none ]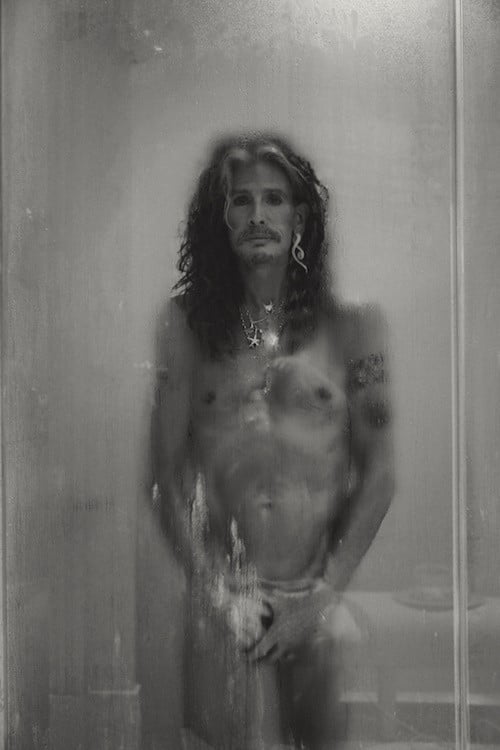 Steven Tyler posed for Haute Living and he is looking hot. Hot as in steamy. Not because of the steam coming from the hot shower. It is because the 71-year-old is making my glasses steam up.
If that is what senior citizens look like naked, then I want a sugar daddy!

---
Steven Tyler is all legs
November 5th, 2019 under Aerosmith. [ Comments: none ]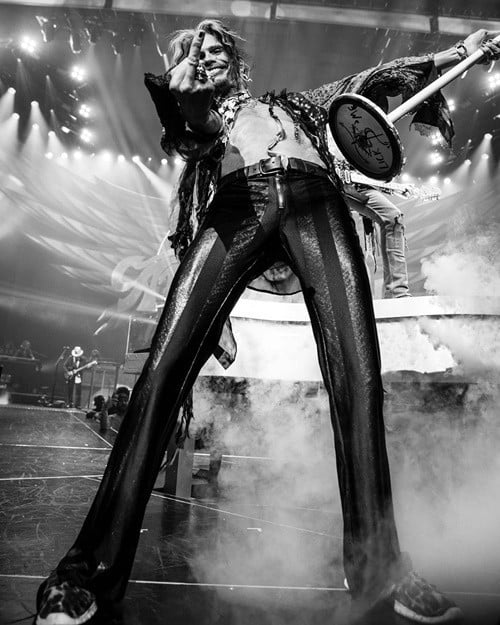 We all know that Steven Tyler is a tall man, and know we know he is all legs. The Aerosmith singer shared the above photo and said, "WHEN I SEE YOU GUYS SITTIN'… I'll DO THIS AND KEEP (SH!T EAT) GRINNIN'"
Imagine looking and seeing that? It reminds of when I went to the circus as a kid and the clowns were on stilts. Maybe he is, after all, we know he is a clown.

---
Steven Tyler is out of order
September 26th, 2019 under Aerosmith. [ Comments: 2 ]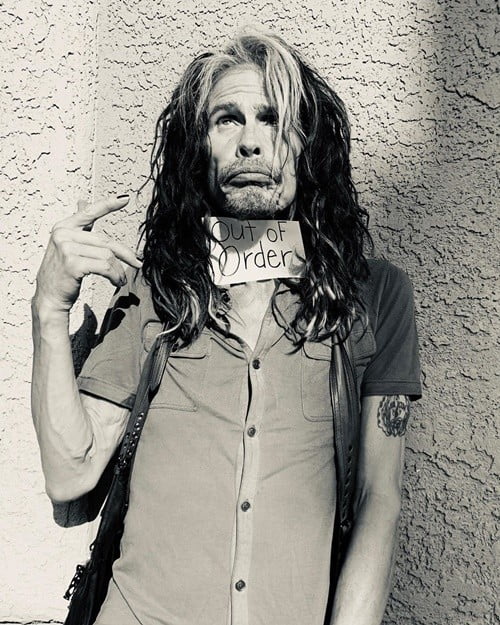 Steven Tyler lost his voice and he was looking for a way to tell his fans his show tonight with Aerosmith is cancelled. Since he cannot vocalize it, he came up with a creative way to get the message across. He wrote "out of order" on piece of paper and placed it over his throat.
Hopefully, he will be better soon because his voice needs to be heard and not silenced.

---
Has Steven Tyler hit hard times?
May 6th, 2019 under Aerosmith, Hard times. [ Comments: none ]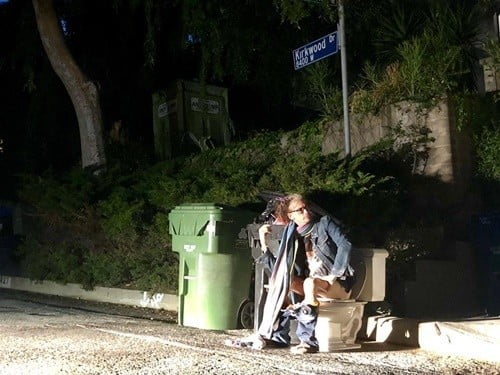 Steven Tyler was seen pooping on a toilet in the street, so has he hit hard times? He wrote this with the photo, "I'M SHITTIN' PRETTY @Ryanseacrest … BUT I REALLY NEED TO WIN YOUR RADIO (( TO PAY MY BILLS FOR A YEAR )) CONTEST BRO." Sounds like he has if his Aerosmith money doesn't cover his bills for the rest of his life, his children (that he knows about) lives and his grandchildren's lives.
Did he win? The radio DJ actually made a funny with his response, "Hopefully you're ok with being the runner-up because unfortunately it appears you're finishing number 2." Because toilet humor is always funny!
Seriously, I love that the singer is always willing to go there and he does.

---