BTWF: Will Arnett on Sex and the City
May 29th, 2019 under Before They Were Famous, Sex and the City, Will Arnett. [ Comments:

none

]

Before Will Arnett had a disastrous sex life as BoJack Horseman, he had a phenomenal one on Sex and the City. How sexy was the 28-year-old in that 1998 episode that lived up to the show's title?
---
Kim Cattrall, is that you?
April 19th, 2019 under Sex and the City. [ Comments:

none

]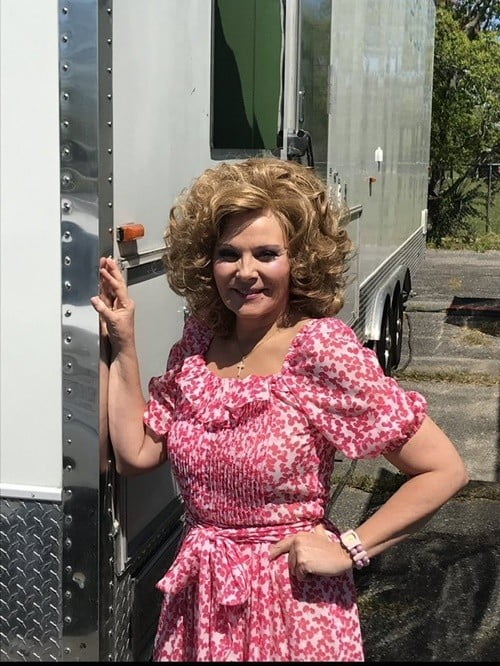 Kim Cattrall is shooting a pilot for Fox where she plays the recent widow of a man who ran the largest Christain Network. A role that is much different than the one she played on Sex and the City. Therefore, she had to change up her look and she went with the Dolly Parton. Personally, I would have gone with the Tammy Faye Baker. More mascara!
Anyways, the point is not only is this, unlike any other part she has played before. It is also a style that almost makes her look unrecognizable. Would you have known it was her without me telling you?
---
Can you believe Chris Noth is 63?
July 30th, 2018 under Are they really their age?, Sex and the City. [ Comments:

none

]

When Chris Noth was on Sex and the City, he was known as Mr. Big. We thought it was because of his love muscle, but turns out it was about all of his muscles.

The 63-year-old flexed his arm muscle and boy is it big. So big it is had to believe a man who is almost a senior citizen can have a body like that. But then again, being 65 is not like it used to be. Now it is the new 40.
---
I do not think that Kim Cattrall likes Sarah Jessica Parker
February 10th, 2018 under Sex and the City. [ Comments:

none

]

Last week, Kim Cattrall's brother went missing and was sadly found deceased. All of her Sex and the City costars sent their well wishes. But Samantha did not want to hear from one of them. This morning she took to Instagram to tell Sarah Jessica Parker, "My Mom asked me today 'When will that @sarahjessicaparker, that hypocrite, leave you alone?'" Then she added, "Your continuous reaching out is a painful reminder of how cruel you really were then and now. Let me make this VERY clear. (If I haven't already) You are not my family. You are not my friend. So I'm writing to tell you one last time to stop exploiting our tragedy in order to restore your 'nice girl' persona. Copy and paste link https://nypost.com/2017/10/07/inside-the-mean-girls-culture-that-destroyed-sex-and-the-city/."

Translation, don't ever expect to see the 4 original Sex and the City girls together again, ever.
---
BTWF roles: Sarah Jessica Parker and Cynthia Nixon in My Body, My Child
February 6th, 2018 under Before They Were Famous, Sex and the City. [ Comments:

none

]

Before Sarah Jessica Parker and Cynthia Nixon were best friends on Sex and the City, they played sisters in My Body, My Child. How awesome is it to see the 16-year-old Parker working with a 15-year-old Nixon in 1982 telemovie, 16 years before they starred in the show that changed their lives forever.
---