The Ghosts' cast and more are taking a ride in Carpool Karaoke
June 20th, 2023 under Alanis Morissette, Apple TV+, Ghosts, Lea Michele, Sheryl Lee Ralph. [ Comments: none ]
We are getting a new season of Carpool Karaoke on Apple TV+ this Friday. Today, the streamer announced who is going to sing and drive this time around.
Getting in the car this season are The Afterparty's John Cho, Zoë Chao, Jack Whitehall, Sam Richardson and Anna Konkle; Avril Lavigne and YUNGBLUD; Glee's Lea Michele and Darren Criss; Cedric The Entertainer and Sheryl Lee Ralph; Alanis Morissette and Cara Delevingne; Girls5eva's Busy Philipps, Sara Bareilles, Paula Pell, and Renée Elise Goldsberry; Ghosts' Román Zaragoza, Rebecca Wisocky, Utkarsh Ambudkar, Rose McIver and Devan Long; and Community's Alison Brie and Danny Pudi with a surprise appearance from Joel McHale.
Which episode are you looking forward to most? Obviously, I am all about Ghosts. However, I can't wait to see Alanis Morissette's reaction to WAP. Can you believe there are still people who haven't heard the song?

---
Can America trade Ed Sheeran for Katy Perry and Lionel Richie?
May 2nd, 2023 under Alanis Morissette, American Idol 9+, Ed Sheeran, Katy Perry, Lionel Richie. [ Comments: none ]
So there is a rumor that King Charles III asked Ed Sheeran to perform at his coronation concert this weekend, and he said no. He wasn't the only musician.
So the King had to cross the pond and ask two American Idols if they would do it. And Katy Perry and Lionel Richie said yes.
Well, that leaves American Idol without two judges on Sunday's live show. So what is the singing competition going to do? They are going to ask Sheeran and Alanis Morissette to fill in for them.
So if we are getting two people who are part of the United Kingdom to fill in for the Yankees, why can't we make a trade permanent? You oughta know, I would rather them over the two who can't go all night, all night long. What about you?

---
Alanis Morissette plays the subway with Jimmy Fallon
December 5th, 2019 under Alanis Morissette, Jimmy Fallon. [ Comments: none ]

Jimmy Fallon has performed at NYC subway stations with U2 , Adam Levine and Christina Aguilera, and yesterday, on The Tonight Show, he did the same with Alanis Morissette.
The two of them went in disguise and started out by singing Little Drummer Boy. Since they were not recognizable, no one knew who they were. That is until he told them. As soon as he did, the singer started belting out her hugest hit. You Outta Know once she did that people from all over of the platform came over to hear sing. Not only did they listen, but the riders also started to sing along.
And so did I. I saw her in concert, but I bet you she sounded better there. Imagine her voice with those acoustics? It probably sounds near perfection.
I wish the NBC host would do this bit with either Billy Joel, Bruce Springsteen or Jon Bovi (the latter two at one of the PATH stations) to see if people from the tri-state area would recognize their homegrown boys.

---
Winter came early for Alanis Morissette
August 13th, 2019 under Alanis Morissette. [ Comments: none ]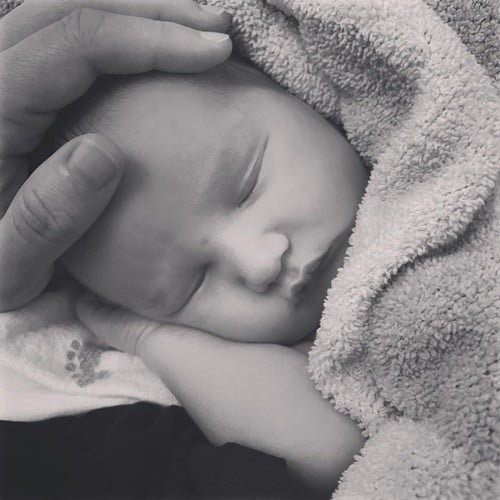 On August 8th, Alanis Morissette and her husband, Mario Treadway, welcomed their third child together. They named their second summer baby Winter Mercy. He joins their Christmas boy Ever Imre, 8, and big sister Onyx Solace, 3.
I cannot wait until the three kids are old enough to debate who has the most original name of the siblings. I cannot decide, who do you say it belongs to?

---
You Outta Know Alanis Morissette is pregnant again!
March 25th, 2019 under Alanis Morissette. [ Comments: none ]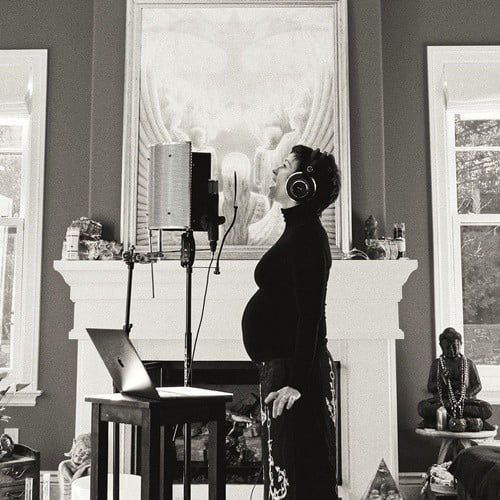 Alanis Morissette posted the above photo and said, "so much NEWness… ❤️❤️❤️❤️🙏🏻🙏🏻🙏🏻🙏🏻🙏🏻🙏🏻🙏🏻🙏🏻🙏🏻🙏🏻🙏🏻"
If you look at her from the neck up, then you would think she was talking about working on a new album. If you look at her from the neck down, then you see her baby bump. Which is why she said so much newness.
The singer and her husband of 8 years, Mario Treadway, have an 8-year old son, Ever Imre, and a 2-year-old daughter, Onyx Solace. I wonder what they will name baby #3. There is seriously no way of guessing.

---