Alanis Morissette plays the subway with Jimmy Fallon
December 5th, 2019 under Alanis Morissette, Jimmy Fallon. [ Comments: none ]

Jimmy Fallon has performed at NYC subway stations with U2 , Adam Levine and Christina Aguilera, and yesterday, on The Tonight Show, he did the same with Alanis Morissette.
The two of them went in disguise and started out by singing Little Drummer Boy. Since they were not recognizable, no one knew who they were. That is until he told them. As soon as he did, the singer started belting out her hugest hit. You Outta Know once she did that people from all over of the platform came over to hear sing. Not only did they listen, but the riders also started to sing along.
And so did I. I saw her in concert, but I bet you she sounded better there. Imagine her voice with those acoustics? It probably sounds near perfection.
I wish the NBC host would do this bit with either Billy Joel, Bruce Springsteen or Jon Bovi (the latter two at one of the PATH stations) to see if people from the tri-state area would recognize their homegrown boys.

---
Winter came early for Alanis Morissette
August 13th, 2019 under Alanis Morissette. [ Comments: none ]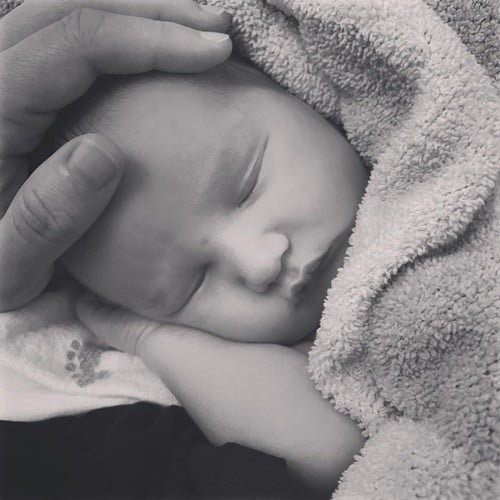 On August 8th, Alanis Morissette and her husband, Mario Treadway, welcomed their third child together. They named their second summer baby Winter Mercy. He joins their Christmas boy Ever Imre, 8, and big sister Onyx Solace, 3.
I cannot wait until the three kids are old enough to debate who has the most original name of the siblings. I cannot decide, who do you say it belongs to?

---
You Outta Know Alanis Morissette is pregnant again!
March 25th, 2019 under Alanis Morissette. [ Comments: none ]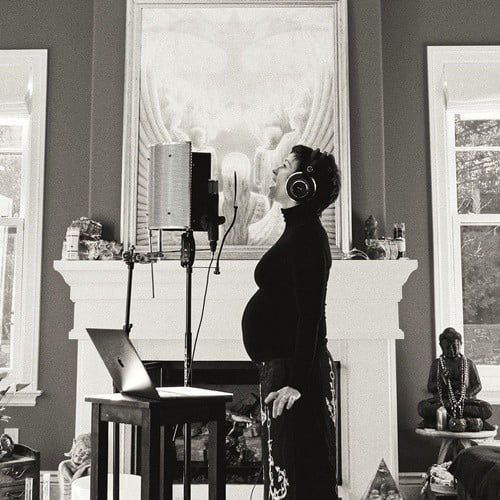 Alanis Morissette posted the above photo and said, "so much NEWness… ❤️❤️❤️❤️🙏🏻🙏🏻🙏🏻🙏🏻🙏🏻🙏🏻🙏🏻🙏🏻🙏🏻🙏🏻🙏🏻"
If you look at her from the neck up, then you would think she was talking about working on a new album. If you look at her from the neck down, then you see her baby bump. Which is why she said so much newness.
The singer and her husband of 8 years, Mario Treadway, have an 8-year old son, Ever Imre, and a 2-year-old daughter, Onyx Solace. I wonder what they will name baby #3. There is seriously no way of guessing.

---
BTWF: Matt LeBlanc in Alanis Morissette's Walk Away
February 13th, 2019 under Alanis Morissette, Before They Were Famous, Friends (cast), James Corden. [ Comments: none ]

Before Alanis Morissette was singing about Dave Coulier, she was singing to Matt LeBlanc in her music video for Walk Away. How cute was the 24-year-old in that 1991 music video?
Want to hear LeBlanc talk about her experience with Alanis, then click here!

---
Alanis Morissette wants you to know she voted!
November 2nd, 2016 under Alanis Morissette. [ Comments: none ]

Alanis Morissette became a mom for a second time on June 23rd and it is hard for her to get out of the house. But she made sure to vote and show us that she did. Since she showed it to us while she was breastfeeding, I think we all know who she voted for. And which Presidential candidate is checking out her sticker! Let's just say they are two different people.

---