Pen15 final episodes stream on December 3rd
November 29th, 2021 under Hulu. [ Comments: 5 ]
The second half of Pen15's second season drops on December 3rd. And those will be the final episodes for now. That is because Maya Erskine and Anna Konkle, both 34, have decided that they don't want to play middle schoolers anymore.
All hope is not lost because The Hollywood Reporter reports that Hulu will be up for new episodes if they decided to reprise their characters at some point. Although, I don't think they should wait too long. I mean, who wants to see two 40-year-olds playing 14-year-olds? I don't!

---
Miley Cyrus will ring in the New Year with Pete Davidson for NBC
November 29th, 2021 under Miley Cyrus, Saturday Night Live. [ Comments: none ]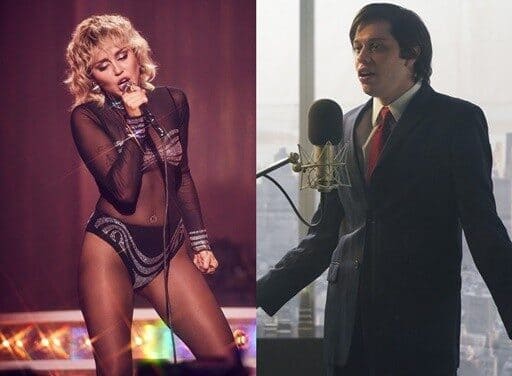 NBC asked Miley Cyrus and Pete Davidson to host their New Year's Eve spectacular from Miami. So I ask y'all, what could go wrong? I am sorry, I meant to write, what can go right?
It is going to be a trainwreck, and I am here for it. Ryan Seacrest will not even be able to compete with their mayhem. I don't even think drunk CNN hosts will be a match for the craziness that will ensue!
Especially because they are hosting the show in Miami. I assume NBC is avoiding Times Square just in case it gets cancelled by Mayor Bill de Blasio because of the latest COVID-19 variant omicron. We know that Ron DeSantis won't cancel anything because he doesn't care how many people he kills as long as he is reelected.

---
Who asked for a Magic Mike 3?
November 29th, 2021 under Channing Tatum. [ Comments: none ]
I don't know about you, but I thought Magic Mike was overrated. It was a typical Steven Soderbergh bore. Therefore, I opted not to see the second one, which was panned. So I thought that would be the end of those films, and it would live on as All Male Revue shows in Las Vegas and Europe.
I was wrong. Today, Channing Tatum announced that he is doing one more movie in the franchise with the director.
However, he did not say who will be in Magic Mike's Last Dance. If Matt Bomer and Joe Manganiello are not in it, is there a reason to make this film? It was kind of like without Matthew McConaughey, why did they do Magic Mike XXL?
Are you excited for Magic Mike 3?

---
Khaby Lame gets a non lame Ed Sheeran to be in a video with him
November 29th, 2021 under Ed Sheeran, Khaby Lame. [ Comments: none ]
Khaby Lame is one of the most beloved stars on Tik Tok, so now the celebrities are flocking to him. First, he got Naomi Campbell to join him. Now, he did a bit with Ed Sheeran. And this proves that the red-headed singer had finally made it!

---
Mariah Carey, the Queen of Christmas, sings a Chanukah song
November 29th, 2021 under Mariah Carey. [ Comments: none ]
When you think of modern-day Christmas Carols, you think of Mariah Carey. However, the Queen of Christmas changed things up yesterday when she sang a Chanukah song to her twins, Roc and Roe, on the first night of the Festival of Lights.
While the 10-year-olds were not impressed, I am! Hopefully, for her next Christmas album, she will add a Chanukah song.

---