Don't call Ariana Grande, Miley Cyrus and Lana Del Rey angels
September 13th, 2019 under Ariana Grande, Miley Cyrus. [ Comments:

none

]

Back in 2001, Christina Aguilera, Mýa, Pink and Lil' Kim recorded Lady Marmalade for the Moulin Rogue soundtrack. The collaboration of four artists, who you would not picture recording together, created one of the greatest soundtrack songs of this century.
The Charlie's Angels remake is trying to do the same thing with Ariana Grande, Miley Cyrus and Lana Del Rey. The three singers came together to sing Don't Call Me Angel for the movie's album.
Is going to be this decade's Lady Marmalade? Maybe to their fan base, but the rest of us will fall asleep listening to the snoozer. It is more like tinnitus than an earworm. They would have been better off doing a cover of Angel in the Morning because that is the tune stuck in my head right now and not the one the trio.
Is it ringing in your ears or causing them to bleed?
---
Miley Cyrus says she is a 'twerking, pot smoking, foul mouthed hillbilly'
August 22nd, 2019 under Miley Cyrus. [ Comments:

none

]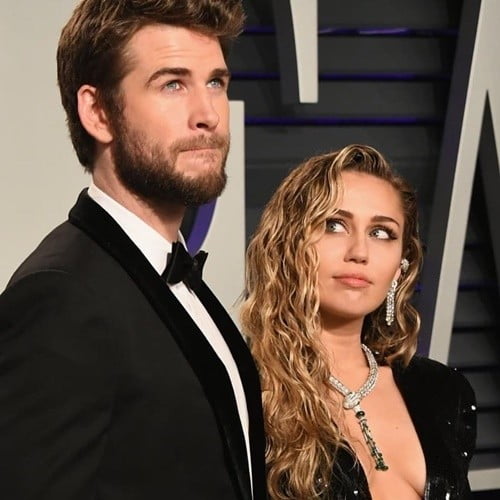 Ever since Miley Cyrus announced that she split from her husband Liam Hemsworth, there have been a lot of rumors of why their 8-month marriage ended. The latest one is that she cheated on him and today she wanted to let us know that is not the case in series of tweets.
I can accept that the life I've chosen means I must live completely open and transparent with my fans who I love, and the public, 100% of the time. What I cannot accept is being told I'm lying to cover up a crime I haven't committed. I have nothing to hide.

It is no secret that I was into partying in my teens and early 20's. I have not only smoked, but advocated for weed, I've experimented with drugs, my biggest song to date is about dancing on molly and snorting lines in the bathroom.

I f*cked up and cheated in relationships when I was young.

I lost a massive Walmart deal at 17 for ripping a bong.

I got kicked off hotel Transylvania for buying Liam a penis cake for his birthday and licking it.

I swung on a wrecking ball naked.

There are probably more nudes of me on the internet than maybe any woman in history.

But the truth is, once Liam & I reconciled,I meant it, & I was committed. There are NO secrets to uncover here. I've learned from every experience in my life. I'm not perfect, I don't want to be, it's boring. I've grown up in front of you, but the bottom line is, I HAVE GROWN UP.

I can admit to a lot of things but I refuse to admit that my marriage ended because of cheating. Liam and I have been together for a decade. I've said it before & it remains true, I love Liam and always will.

BUT at this point I had to make a healthy decision for myself to leave a previous life behind. I am the healthiest and happiest I have been in a long time. You can say I am a twerking, pot smoking , foul mouthed hillbilly but I am not a liar.

I am proud to say, I am simply in a different place from where i was when I was a younger.
Say what you want about Miley, but she knows who she is and she owns it. Most people can learn from her on how to be so open about the person that they are and not give two sh!ts about what people think about you.
---
Miley Cyrus released a breakup song about Liam Hemsworth
August 15th, 2019 under Chris and Liam Hemsworth, Miley Cyrus. [ Comments:

none

]

Over the weekend, Miley Cyrus and Liam Hemsworth announced that they had separated after 7 months of marriage. Now, less than 7 days after the announcement, the singer released a new single that gives us a hint of what might have gone wrong.
In Slide Away, she says that they met when they were 17 and they are not the same people now as they were then. They have changed because they grew up. She also tells him he can stay at the beach and she will go back to her city life.
There seems to be one line she wants to stand out because it is the image she used for the audio video on YouTube. That line is, "Don't want the whiskey and pills." What that means, we do not know. However, she wants us to know it.
At the end of the song, you think the reason for the split is just that they grew apart as they grew up. Something many couples do.
Having said all of that, Hemsworth needs to hire Taylor Swift to write him a breakup song.
---
Miley Cyrus and Liam Hemsworth marriage hit by a wrecking ball
August 11th, 2019 under Chris and Liam Hemsworth, Miley Cyrus. [ Comments:

none

]

Back in December, Miley Cyrus and Liam Hemsworth surprised us all when they revealed that they got married. Now, they are doing it again by announcing that they separated.
Her rep told People, "Ever-evolving, changing as partners and individuals, they have decided this is what's best while they both focus on themselves and careers. They still remain dedicated parents to all of their animals they share while lovingly taking this time apart. Please respect their process and privacy."
No reason was given for the split this time around. The couple, who met on the set of The Last Song, started dating in 2009, got engaged and then called it off in 2013. They got back together in 2015 and got engaged again. This time, they got married. However, their marriage did not even last a year.
The singer was seen kissing Brody Jenner's recent ex Kaitlynn Carter this weekend. Between her not wearing her wedding band and the kiss, I guess the couple had to make their separation public.
Call me crazy, but I think they will get back together again. She just needs to live a little more life before she is ready to really settle down. She is a firecracker and her fuse is still going strong.
---
When did Miley Cyrus know she was done doing Hannah Montana?
July 11th, 2019 under Miley Cyrus. [ Comments:

none

]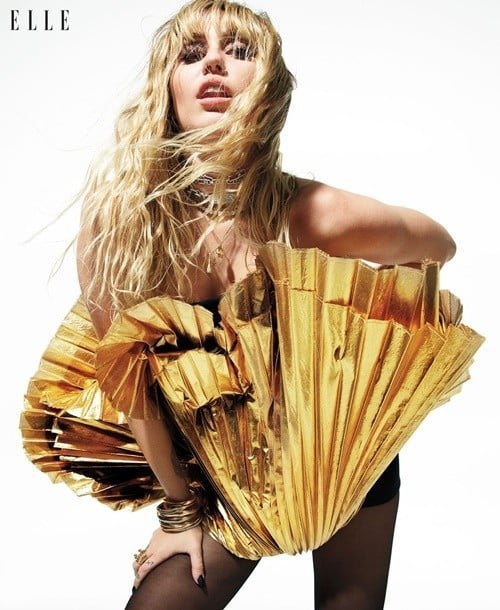 Miley Cyrus was an international star because of Hannah Montana, so you would think she would want to do it forever. Maybe if she was older when she did the show, but she was teen confined to the image she portrayed. An image that was not that of the woman she was becoming.
When did she know it was time to move on? She told Elle, "I did once I was 18 because it felt ridiculous. The minute I had sex, I was kind of like, I can't put the f*cking wig on again. It got weird. It just felt like…" I guess you can say sex set her free in more than one way.
Talking about sex, she also talked about being married to Liam Hemsworth. She said, "I think it's very confusing to people that I'm married. But my relationship is unique. And I don't know that I would ever publicly allow people in there because it's so complex, and modern, and new that I don't think we're in a place where people would get it."
Then she added, "I'm in a hetero relationship, but I still am very sexually attracted to women…I made a partner decision. This is the person I feel has my back the most. I definitely don't fit into a stereotypical wife role. I don't even like that word."
Miley is a sexual being and it lets her be free. She played an innocent teen, but that was just a character. I know parents were mad when she shed her squeaky clean image. However, maybe they should think of her as a role model. Telling kids it is OK to be sexual. Be comfortable with who you and not care what people expect from you. At the end of the day, it is all about you and only you. You need to be happy, and she is definitely happy!
---