Would you watch a dramatic take of Family Matters?
January 16th, 2022 under Jaleel White, Saturday Night Live. [ Comments: none ]
A few years ago, a fan came up with a dramatic version of Fresh Prince of Bel-Air on social media, and now his dream became a reality on Peacock.
Well, Saturday Night Live thought they would have some fun and get serious with Family Matters. It might have been a joke, but you never know. Urkel could become a reality. I mean, we did get big screen versions of Wayne's World, MacGruber, and Coneheads. Why couldn't Lorne Michaels do that? And if he did, would you watch?
Then I started to wonder what other show they could do. I thought Perfect Strangers could be fun. But then I pictured Cousin Larry calling ICE on Balki, and that was the end of that.

---
Miley Cyrus will ring in the New Year with Pete Davidson for NBC
November 29th, 2021 under Miley Cyrus, Saturday Night Live. [ Comments: none ]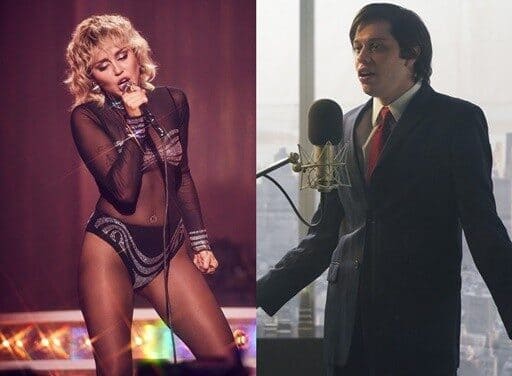 NBC asked Miley Cyrus and Pete Davidson to host their New Year's Eve spectacular from Miami. So I ask y'all, what could go wrong? I am sorry, I meant to write, what can go right?
It is going to be a trainwreck, and I am here for it. Ryan Seacrest will not even be able to compete with their mayhem. I don't even think drunk CNN hosts will be a match for the craziness that will ensue!
Especially because they are hosting the show in Miami. I assume NBC is avoiding Times Square just in case it gets cancelled by Mayor Bill de Blasio because of the latest COVID-19 variant omicron. We know that Ron DeSantis won't cancel anything because he doesn't care how many people he kills as long as he is reelected.

---
BTWF: Kieran Culkin on Saturday Night Live
November 8th, 2021 under Before They Were Famous, Macaulay Culkin, Saturday Night Live. [ Comments: none ]
Before Kieran Culkin hosted Saturday Night Live, he appeared on the episode his brother Macaulay Culkin hosted. He looks the same now as he did when he was 9 years old in that 1991 episode.
To hear him talking about his SNL episode back in 1991, then click here!

---
All but one of the Not-Ready-For-Primetime-Players are returning to SNL
September 27th, 2021 under Saturday Night Live. [ Comments: none ]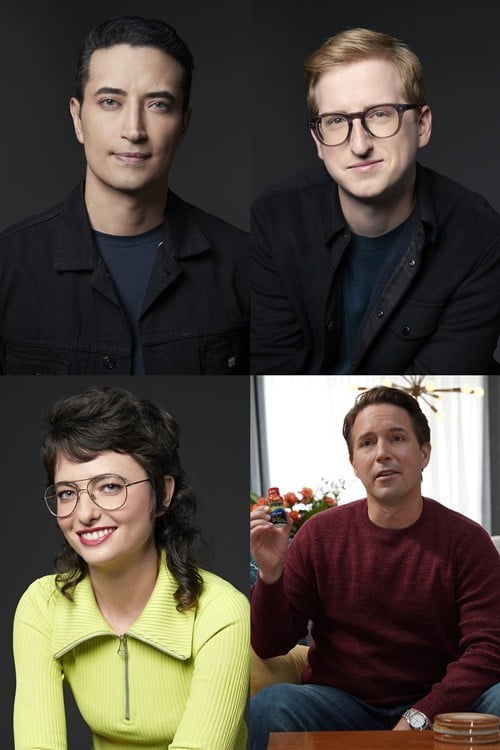 After months of speculation, wondering who will be back and who won't be on Saturday Night Live this season, today we found who is going to be part of the SNL's 47th year?
The returning Not-Ready-For-Primetime-Players are Aidy Bryant, Michael Che, Pete Davidson, Mikey Day, Chloe Fineman, Heidi Gardner, Colin Jost, Kate McKinnon, Alex Moffat, Kyle Mooney, Ego Nwodim, Chris Redd, Cecily Strong, Kenan Thompson, Melissa Villaseñor, and Bowen Yang, featuring Andrew Dismukes, and Punkie Johnson.
Aristotle Athari, James Austin Johnson, and Sarah Sherman will be joining the show this season.
So who is missing because that is a lot of names? Beck Bennett is moving on.
Are you happy that Michael Che and Pete Davidson will be around to be controversial for another year?

---
Saturday Night Live hates us
September 22nd, 2021 under Saturday Night Live. [ Comments: none ]
If the unfunny skits on Saturday Night Live were not enough to tell us they hate us, then one of their upcoming hosts will spell it out clearly. That is because they asked Kim Kardashian to host on October 9th. As we know, the only talent she has in front of the camera is stuff you can't even show on broadcast TV at 11:30p on a Saturday night.
I get they need ratings and buzz, but is she worth it? Didn't recent Emmy-winner Lorne Michaels learn anything from the Elon Musk fiasco? I guess not.
Here is who else is hosting the first four shows, along with the musical guests.
October 2nd – Owen Wilson / Kacey Musgraves
October 9th = Kim Kardashian West / Halsey
October 16th – Rami Malek / Young Thug
October 23rd – Jason Sudeikis / Brandi Carlile
What do you think of the other names?

---