Last week on The Voice, Wendy Moten tripped over a speaker on the stage and said she was OK. However, yesterday, she performed with a cast on both arms.
It turns out she broke her right elbow and fractured her left hand according to People.
So even with two broken arms, she had no problem continuing on with the show. Whether she wins or she doesn't, to me, she is the true winner for this season. For all the reality competition shows.
My hat is off to the 57-year-old singer for not letting this stop her. Too bad Ed Sheeran wasn't still on the show because he could tell her how to get around with two broken arms since that happened to him.

---
On November 22nd, Aaron Carter and Melanie Martin welcomed their son Prince Lyric. Yesterday, the betrothed couple decided to end their relationship. "Due to personal reason Melanie Martin and I have decided to go our separate ways," he wrote. "There has been a very big lie and my sister communicating w my ex fiancé ruined everything considering she knew what angel tried to do to me in court thanks angel you ruined my family. God bless"
He then went off on his family in a Twitter rant. He also claims that Martin told him she was taking their son to Las Vegas and he wouldn't see him again.
Hopefully, this will all work out amicably because their son is the most important thing now and they need to put him first.
They started dating around March 2020.

---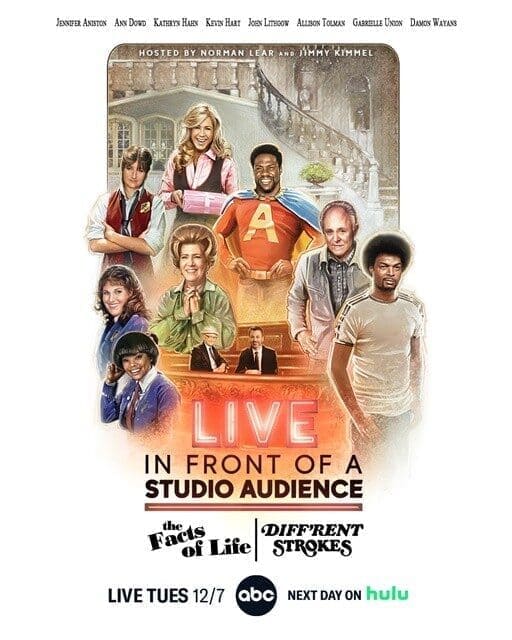 When ABC announced that they were doing Diff'rent Strokes and The Facts of Life this year, I was looking forward to it. Then when they said that Kevin Hart and Damon Wayans are starring as Arnold and Willis Jackson, respectively.
I thought that was bad. However, it got worse, a lot worse. They got some of the most annoying actresses with no range to play the girls from Eastland High. Jennifer Aniston is Blair, Gabrielle Union as Tootie, Allison Tolman is Natalie, and Kathryn Hahn is Jo.
I thought when Justin Theroux divorced Aniston, he was supposed to be done with her. And yet, he cast her in this. She is more of a bitch than Blair Warner was the whole series. Union is all about causing trouble than saying trouubble. And the other two are bland independent actresses that people like for some odd reason because they are forgettable. They just play sad characters trying to do comedy. Something this is going to be.
Norman Lear, I liked you and your shows. However, these are not your shows, and you are destroying them by allowing this casting. Are you mad because they didn't want to do an episode of Sanford and Son, Maude, or One Day at a Time? Is that why you let Jimmy Kimmel cast his friends and turn this whole thing into a joke. And not a funny one.
Only because Kimmel is OK, I am going to say that burning his hair on Thanksgiving is Karma for this sh!t. I can't believe I used to like Kimmel, and I thought he appreciated the classic sitcoms. Obviously, his ego and his boys' club are ruining what could have been a good thing. He should stick to late night. There is a reason why Jimmy Fallon and James Corden are producing primetime shows, and he is not. Isn't it time for him to move on from Jimmy Kimmel Live? Ever since he became friends with Aniston, the show has gone downhill. Now instead of f*cking Ben Affleck, he is f*cking us. And not in an orgasmic way.
Seriously, people in their late 40s (Hart, Harn, and Union), 50s (Aniston), and 60s (Wayans) playing kids is something even Beverly Hills, 90210 could never think of doing. What are they going to do next year? Betty White, Carol Burnett, Bob Newhart, Judd Hirsch, Charo, Dick Van Dyke, and Joan Collins go to West Beverly High? Oh, wait, that I would watch!
Can you tell I am pissed? And when I am pissed, I am a total bitch. These shows deserve better than this.
Namaste!

---
Before Poppy Montgomery was solving murders on Unforgettable, she was asked questions about a mass murder in Tammy in the T-Rex. She looks the same now as she did when 21 in that 1994 movie.
Over the weekend, I gave in and subscribed to AMC+ for $24 for the year, and I saw this film. If you get a chance, you should watch it. It is all types of fun!

---