Sir Rod Stewart is retiring aspects of his life
May 30th, 2019 under Rod Stewart. [ Comments: none ]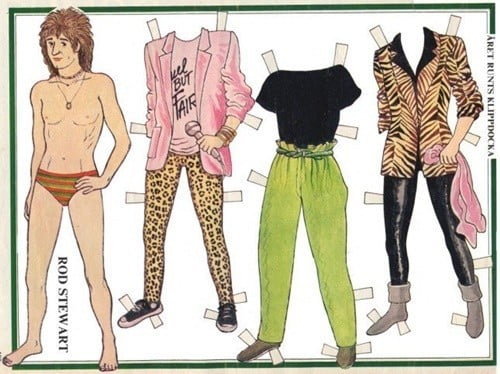 Rod Stewart is 74 years old and he is ready to retire. Wait before you freak out, he told The Sun, he is done with Rock'n'Roll and wants to transition to Jazz standards. Which is pretty much retiring. Unless he does he songs in the style of Jazz.
Another thing the father of 8 retired from is having any more kids. Or as he put it, "My cue is back in the rack, the banana's back in the fruit bowl." Before he married Penny Lancaster in 2007, he was getting bored of sex with long-legged models. He enjoys being with love of his life more than sleeping with everyone woman who comes his way,
Now that he is just with one woman, does he still think he is sexy? Yes, does and he should because he is still sexy! That raspy voice with the blonde spikes and the way he moves can turn anyone on.
Anyone but Elton John because they are no longer talking. Their on again-off again friendship is off again.
Talking about Elton, his biopic is coming out tomorrow, would Rod do one about his life that is just as rockin'? Hell, yes! Now, who should play him is another the question? His youngest two sons offered to play the younger versions of him.
What keeps him forever young? Besides 8 kids, sex with his wife and Rock'n'Roll? His model trains. He actually has someone look over them when he is on the road. I want that job!
These youngsters today can say they are true rockers, but they are nowhere as cool as the OGs!

---
Alyson Hannigan found a way to stay close to her girls
May 30th, 2019 under How I Met Your Mother. [ Comments: none ]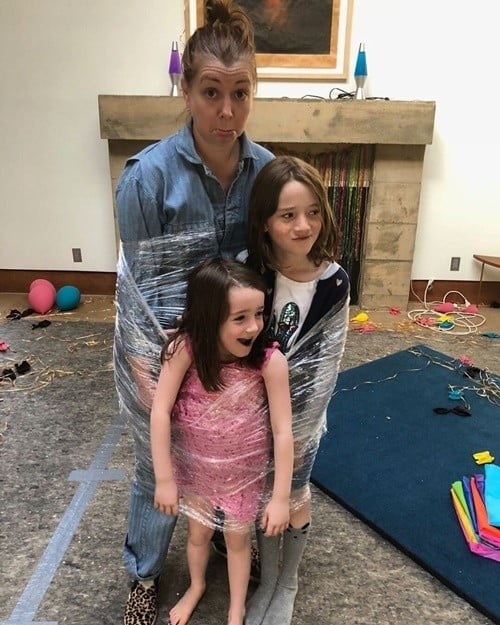 Alyson Hannigan's daughters are getting older and they are not going to want to hang out with her for much longer. So what is she going to do to keep Satyana, 10, and Keeva, 7, close? She is going to Saran Wrap the three of them together. Now, there is no way they can avoid their mom. Plus, worse for her, she cannot get away from their crabbiness. The pre-teen bitchiness is beginning and it only gets worse.

---
But where will they bury the cat from Pet Sematary?
May 30th, 2019 under Animals, Stephen King. [ Comments: none ]

Leo, the cat from Pet Sematary who gives us nightmares, passed away. His owner and trainer, Kirk Jarrett, broke the sad news with, "It is with great sadness that we tell you that Leo has passed away. He will forever be missed by his human and fur family. May his star always shine bright."
According to Entertainment Weekly, Jarrett adopted his furbaby after the feature was done filming last June. Ever since then the kitty was pampered like the celebrity he was until his passing.
Leo was of the four Maine Coons, who played the undead Chuch, but he is the one that haunts our dreams in the posters. Which makes you wonder will he buried in the same spot as in the Stephen King film in order to bring him back? Although, it did not work out that well for Church's furmily?
The remake will be released on digital June 25th and home video on July 9th. I think they have enough time to add a little tribute to Leo. In other words, they need too because he is the most memorable thing from the horror movie.

---
Rambo is back, bloody as ever!
May 30th, 2019 under Sylvester Stallone. [ Comments: none ]

Back in 1982, Sylvester Stallone introduced us to Rambo, an Army veteran who is an expert at killing. He did that for four more movies and then he took an 11-year break. Good things come to those who wait because on September 20th, he is back in Rambo: Last Blood.
Today we are getting the first glimpse from the film and Rambo still loves to kill. Which means his biggest kill will be at the box office.
So as I was watching the trailer for this movie, I realized I never saw any of the Rambo movies. Did I miss anything?

---
Which Meghan Markle looks more like Meghan Markle?
May 30th, 2019 under Lifetime, The Princes of England. [ Comments: none ]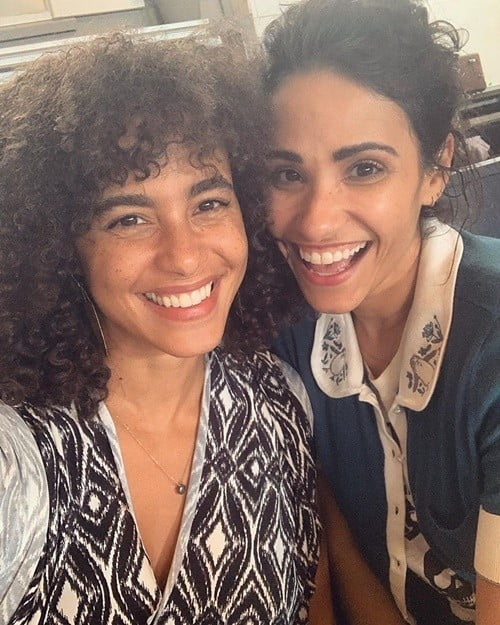 Parisa Fitz-Henley (curly hair) played Meghan Markle in the Lifetime movie Harry and Meghan: A Royal Romance, but Tiffany Smith (straight hair) played her in the followup Becoming Royal. Looking at the two actresses together, which one do you think looks more like the Duchess of Sussex?
In this photo, I don't see the resemblance as much, but in the movies I say Smith.
Was there any animosity between the two actresses? Fitz-Henley said, "Tiffany I'm so grateful for you, your sweetness, your grace and sisterhood! I love how much space there is for warmth — and silliness! — in this world and in this business! So excited for you! Can't wait to watch you shine as Meghan!!" She wrote that to Smith's, "Continuing the celebration of all things #BecomingRoyal. I am Thankful for SO many things that this experience has brought into my life. And high on that list is getting to know this queen! Love you lady @parisafitzhenley 💖✨"
Since both actresses get along, Lifetime needs to do a movie with both of them as the new mom. They are secret twins and the one who did not marry Prince Harry kills her sister so that she can become a princess. Or Markle goes crazy in the palace and creates an alter-ego that goes around doing evil things. How can she be in two places at once? Tune into split personality. Or Prince Harry accidentally kills his wife and they hire a look-alike to play her so no one knows the truth. You know, something more on the Lifetime brand.

---