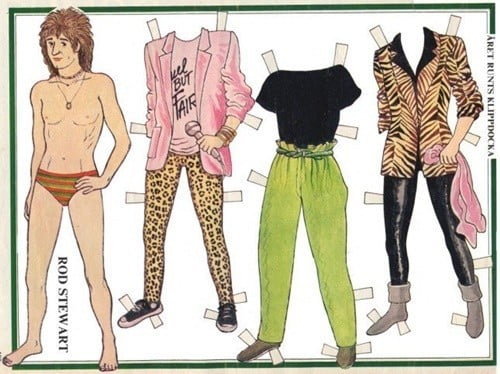 Rod Stewart is 74 years old and he is ready to retire. Wait before you freak out, he told The Sun, he is done with Rock'n'Roll and wants to transition to Jazz standards. Which is pretty much retiring. Unless he does he songs in the style of Jazz.
Another thing the father of 8 retired from is having any more kids. Or as he put it, "My cue is back in the rack, the banana's back in the fruit bowl." Before he married Penny Lancaster in 2007, he was getting bored of sex with long-legged models. He enjoys being with love of his life more than sleeping with everyone woman who comes his way,
Now that he is just with one woman, does he still think he is sexy? Yes, does and he should because he is still sexy! That raspy voice with the blonde spikes and the way he moves can turn anyone on.
Anyone but Elton John because they are no longer talking. Their on again-off again friendship is off again.
Talking about Elton, his biopic is coming out tomorrow, would Rod do one about his life that is just as rockin'? Hell, yes! Now, who should play him is another the question? His youngest two sons offered to play the younger versions of him.
What keeps him forever young? Besides 8 kids, sex with his wife and Rock'n'Roll? His model trains. He actually has someone look over them when he is on the road. I want that job!
These youngsters today can say they are true rockers, but they are nowhere as cool as the OGs!

---