Do you believe Kristen Stewart as Princess Diana in the Spencer trailer?
August 26th, 2021 under Kristen Stewart, The Princes of England. [ Comments:

none

]
After months of teasing us with photos of Kristen Stewart as Princess Diana in Spencer, we finally got a trailer. In print, you can see the resemblance. In video, it doesn't work.
The actress is not as feminine as Lady Di. She is also too bony. I just see Bella from Twilight and not the woman we revered.
There was a sweetness to Diana, and Stewart has a toughness about her. That is why she was perfect to play Joan Jett, but not the right person for the Princess of Wales.
And don't get me started on the actor who is playing Prince Charles. At least that is who I think that man in the trailer is supposed to be.
What do you think? Do you agree with the people who say she will get an Oscar for the role?
Spencer comes out on November 5th.

---
Even Prince Charles laughs at Boris Johnson
July 28th, 2021 under The Princes of England. [ Comments:

none

]
Prince Charles was in Staffordshire today for the opening of the National Memorial Arboretum to honor fallen police officers. It was a little rainy, so he and the other guests used umbrellas to keep themselves dry.
As soon as Boris Johnson opened his, it flipped open upside up. And then, he had problems getting it right side down. That caused everyone, including the future King of England, to laugh at him. Or should I say with him because even the Prime Minister laughed at what a clown he looked like?
What is up with these types of politicians who don't know how to use umbrellas like Donald Trump and Johnson?

---
Prince George looks just like his dad
July 22nd, 2021 under The Princes of England. [ Comments:

none

]
Prince George turns 8 tomorrow. As per the tradition, his mother, Kate Middleton, shared a photo of her son for his birthday. The future King of England looks just like his dad, Prince William. Therefore, no DNA test is needed to prove his paternity.

---
Meghan Markle wasn't good enough to be part of Funko Pop Blitz's Royal event
June 29th, 2021 under The Princes of England. [ Comments:

none

]
I play a game on my phone called Funko Pop Blitz. Each week they have an event with five themed characters that look like Funko Pop action figures.
This week they did the British Royal Family. They included Prince William, his wife Kate Middleton, Prince Harry, Prince Diana, and Queen Elizabeth.
However, there is no Meghan Markle. I guess even they don't see her as a Royal. Ouch.
Although, this might make her feel better. They also didn't include Prince Charles and Camilla Bowles. So there is that.
BTW I am not complaining. I would rather have these five any day of the week. Maybe they can include her in the Suits event. Like they would ever have one of those.

---
Did Prince Harry name his daughter Diana?
June 6th, 2021 under The Princes of England. [ Comments:

none

]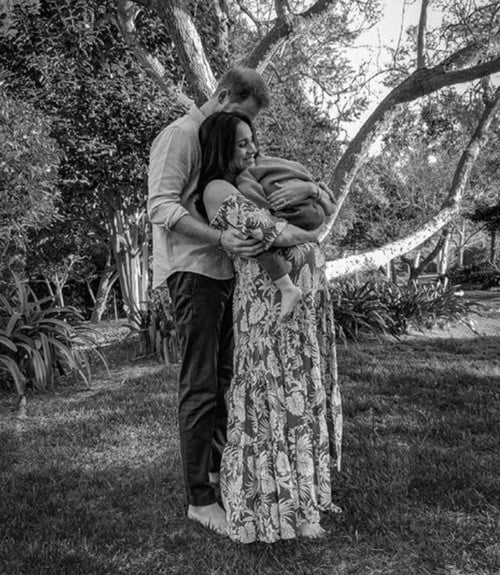 Hear ye! Hear ye! On Friday, the fourth of June at 11:40a, Prince Harry and his wife, Meghan Markel, welcomed their second child together, Lilibet "Lili" Diana Mountbatten-Windsor. She came into the world weighing 7 lbs 11 oz. in Santa Barbara.
"Lili is named after her great-grandmother, Her Majesty The Queen, whose family nickname is Lilibet," the statement said, "Her middle name, Diana, was chosen to honor her beloved late grandmother, The Princess of Wales."
The Duke and Duchess of Sussex also have a son, Archie Harrison, 2.

---