Harry & Meghan will tell their truth on Thursday
December 5th, 2022 under The Princes of England. [ Comments: none ]
Christmas is coming early for fans of Prince Harry and Meghan Markle because Netflix announced today that their documentary will debut this Thursday and conclude the following week.
Ever since their relationship went public, they have wanted to tell their story. But the palace wouldn't let them. But now that they have stepped down from Royal duty, they can.
And in just a few days, we are going to hear all in Harry & Meghan. And King Charles is not going to like it.

---
The Harry & Meghan trailer is finally here
December 1st, 2022 under The Princes of England. [ Comments: none ]
After months of hearing about Netflix's documentary on Prince Harry and Meghan Markle, the streaming network finally released a sneak peek of Harry & Meghan.
They also revealed what we can expect from it. In an unprecedented and in-depth documentary series, The Duke and Duchess of Sussex share the other side of their high-profile love story. Across six episodes, the series explores the clandestine days of their early courtship and the challenges that led to them feeling forced to step back from their full-time roles in the institution. With commentary from friends and family, most of whom have never spoken publicly before about what they witnessed, and historians who discuss the state of the British Commonwealth today and the royal family's relationship with the press, the series does more than illuminate one couple's love story, it paints a picture of our world and how we treat each other. From the critically-acclaimed, two-time Academy Award-nominated and Emmy-winning director Liz Garbus, Harry & Meghan is a never-before-seen look at one of the most-discussed couples in history.
I don't have a lot of interest in their side of the story because Markle has been caught lying so many times when she says she is telling her "truth."
That and I have found her boring and fake ever since her first episode of Suits. She was the weakest link. And in some ways, still is.
Harry, I like. Meghan, I don't.

---
BTWF: Meghan Markle on Married…with Children
November 1st, 2022 under Before They Were Famous, The Princes of England. [ Comments: 7 ]
starts at 15:05 in
Before Meghan Markle was married…with children, she appeared on Married…with Children. How cute was the 13-year-old in that 1995 episode?

---
BTWF: Meghan Markle on General Hospital
October 31st, 2022 under Before They Were Famous, The Princes of England. [ Comments: none ]
Before Meghan Markle was a lawyer on Suits, she was a nurse on General Hospital. She looks the same now as she did when she was 21 in that 2002 episode.

---
Prince Harry's memoir Spear is coming out January 10th
October 27th, 2022 under The Princes of England. [ Comments: none ]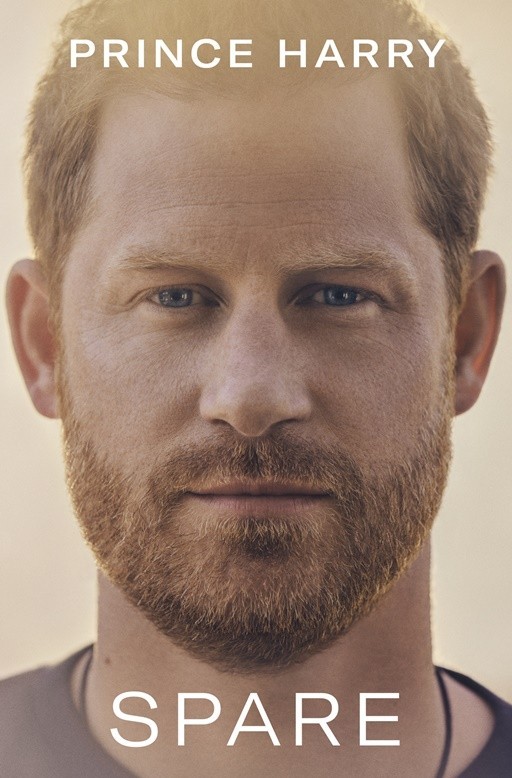 Prince Harry has wanted to tell his story for a long time, and on January 10th, we are going to hear. Literally because the audiobook and the hardcover versions of Spare will be released on that date.
Penguin Random House describes it as; It was one of the most searing images of the twentieth century: two young boys, two princes, walking behind their mother's coffin as the world watched in sorrow—and horror. As Diana, Princess of Wales, was laid to rest, billions wondered what the princes must be thinking and feeling—and how their lives would play out from that point on.
For Harry, this is that story at last.
With its raw, unflinching honesty, Spare is a landmark publication full of insight, revelation, self-examination, and hard-won wisdom about the eternal power of love over grief.
The Spare child will be donating $1,800,000 to two charities. $1,500,000 will go to Sentebale, an organization he founded in his mother's honor for vulnerable children and young people in Lesotho and Botswana affected by HIV/AIDS. And the remaining money will be given to Well Child, which provides money to sick children so that they can be treated at home.
It is a good thing the book is coming out after Christmas, so at least he can spend one last holiday with his family before they hate him.
I have a feeling from that title his dad should be worried. Very worried.
Spare is available for preorder now.

---