Jon Bon Jovi and Prince Harry are up to something
February 20th, 2020 under Bon Jovi, The Princes of England. [ Comments:

none

]

Both Prince Harry and Jon Bon Jovi posted a fake text message exchange about getting together on February 28th in London. The soon-to-be-commoner even teased that he might sing with the Rocker. However, that is all they told us.
Well, Omid Scobie found out what their plan is. The will meet at Abbey Road to record a special version of Bon Jovi's song Unbroken with members of the Invictus Games Choir for the Invictus Games Foundation. The single will be released in March.
I am so disappointed. I was hoping they were going to go to a park in London and start singing Livin' on a Prayer, and see how many people they could get to join in. Just like a mystery man was able to do a few weeks ago. Who knows, maybe that can still happen?
---
Prince Harry and Meghan Markle will no longer be Royals on March 31st
February 19th, 2020 under The Princes of England. [ Comments:

none

]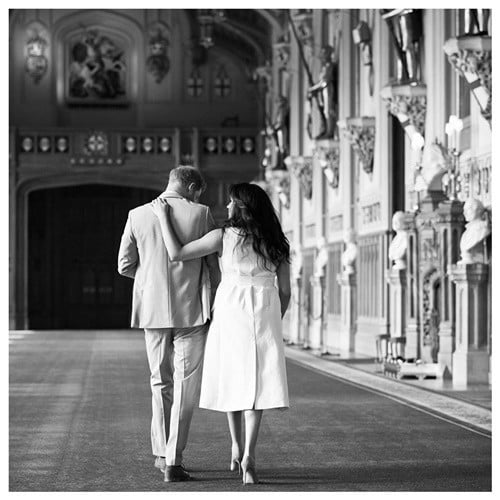 As we know, Prince Harry and Meghan Markle have decided to step down from Royal duties. We have just been waiting for a date for them to be free. Today, Dickie Arbiter is reporting that day will be on March 31st. Come my birthday, April 1st, they will be commoners like us. Let's see how long that lasts.
It is fun to be on your own at first, but then you miss having someone else do your laundry and cook for you. Imagine all the things that Harry has never done on his own. I don't think he is going to like it. Do you?
---
Prince George is getting his own show on HBO Max
January 21st, 2020 under The Princes of England. [ Comments:

none

]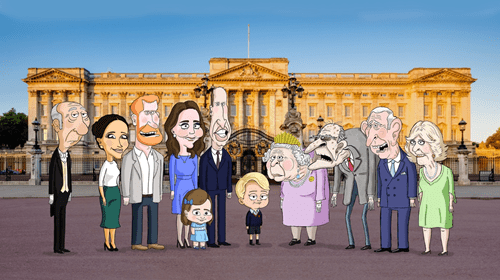 HBO Max announced today a new show that is coming to their streaming service, and it is about Prince George. How did they get such an amazing exclusive? It is an animated show based on Executive Producer Gary Janetti's Instagram that is a satirical look of the Royal family through the eyes of Prince William and Kate Middleton's oldest child's eyes.
Janetti will star in the series as Prince George alongside the voice talents of Orlando Bloom as Prince Harry, Condola Rashad as Meghan Markle, Lucy Punch as Kate Middleton, Tom Hollander as both Prince Philip and Prince Charles, Alan Cumming as George's butler Owen, Frances De La Tour as Queen Elizabeth, and Iwan Rheon as Prince William.
How many episodes until they do a Butler did it scenario? I give it one.
No word how they will handle Prince Harry and Meghan Markle's departure. However, I hope they don't because George's jealousy of baby Archie could be a fun little addition for the show.
---
Harry, Duke of Sussex explains why he stepped back from being a Royal
January 20th, 2020 under The Princes of England. [ Comments:

none

]

Ever since Harry and Meghan Markle announced that they are stepping down as Royals, we have all wanted to know why. Well, we have speculated why.
Yesterday, at a Sentebale event, the Duke of Sussex pleased his case. He says he wants to live a private life away from the press and not accept public funding. Since he was not able to do the latter, he had no other choice but to say goodbye to the only life he has known. While he will be living a more private life with his wife and son, he has no intention of leaving his charities or military obligations behind. It will just be in a much different capacity.
This decision did not happen overnight, and he hinted that it had been years in the making. However, talks started a few months ago and were finalized on Saturday.
To me, it sounds like he never got over how his mother died. She was being chased by the paparazzi when the car she was in crashed. Now there are press people like Piers Morgan, who keeps going after Meghan Markle. In that aspect, you can't blame him for not wanting what happened to Princess Diana to happen again.
---
Harry, Duke of Sussex and Meghan, Duchess of Sussex are free
January 19th, 2020 under The Princes of England. [ Comments:

none

]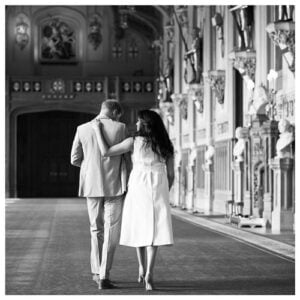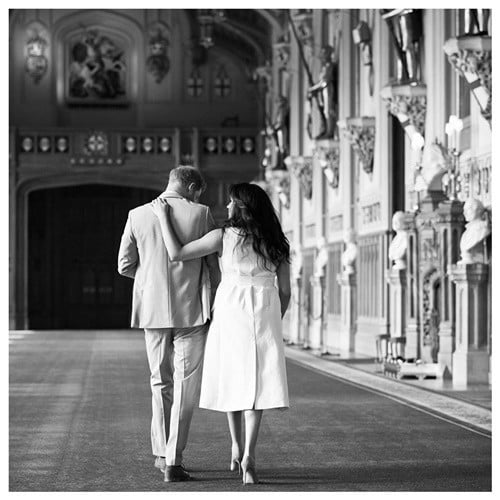 The Queen of England is letting her grandson and his current wife out of their royal obligations as they publically requested without her knowledge.
As if there was a sign that this was going to end this way? This is what I saw; Meghan Markle has a horrible relationship with her family., and only her mother came to her wedding? It can go one of three ways for someone who doesn't talk to their family when they get married. They either want a family, don't want one or just don't care. It seems like she chose to ignore her new family and just focus on her husband and child.
It appears like she gave up everything to marry Harry, and now he gave up everything to be married to her. She couldn't make it two years, let's see how long he goes.
My friend said to me, well maybe Harry wanted someone who was willing to leave the monarchy with him? My theory to that is he was just 12 years old when his mother died and he was not with her at the time. Instead, he was bound by Royal law to live with his father instead of the mother he loved so much. Maybe, he always held a grudge with his father's family for keeping him away from her? Perhaps, he thinks if she had custody of him, she would still be alive today?
When it comes to her acting career, good thing she married Harry. That is the only memorable thing about her to me. I watched Suits from day one covered a few press events with the show, and I had no idea who she was when it was announced that they were dating. She was the least interesting thing about the legal drama because her acting was forgettable. However, that is how I saw it.
Now that the two of them are free to do what they want let's see what they do with it!
To see what the Queen wrote about releasing them from their duties, then click here!
---