Lifetime finds it Lori Loughlin and Felicity Huffman
August 12th, 2019 under Lifetime. [ Comments:

none

]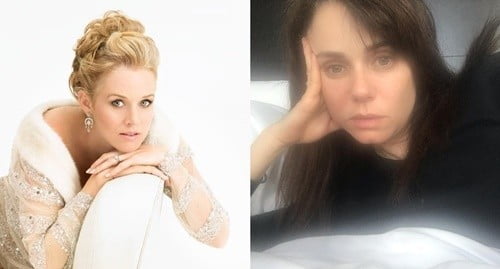 Last month, Lifetime announced that they are doing a telemovie on the college admissions scandal and today they announced who will be playing the lead roles. Penelope Ann Miller and Mia Kirshner are starring as two moms who will do anything to get their children into college. However, they are not playing the two actresses who are front and center of the scandal.
Instead, Lifetime describes it as, "The College Admissions Scandal follows two wealthy mothers, Caroline (Miller), a sought after interior designer and Bethany (Kirshner), an owner of a successful financial services firm, who share an obsession with getting their teenagers into the best possible college. When charismatic college admissions consultant Rick Singer (Michael Shanks, Stargate: Atlantis, Saving Hope) offers a side door into the prestigious institutions of their dreams, Caroline and Bethany willingly partake with visions of coveted acceptance letters in their heads. But when Singer cooperates with the FBI and pleads guilty, the mothers who risked everything for their kids, must face the consequences of their crimes and the loss of trust and respect from their families."
I kind of wish they would have waited until the case was settled so that we could get to see their take on what Felicity Huffman and Lori Loughlin reportedly did. I guess we will have to leave that for Court TV and Netflix to do with their eventual movies.
---
Lifetime takes on Wendy Williams and the college admission scandal
July 23rd, 2019 under Lifetime, Wendy Williams. [ Comments:

none

]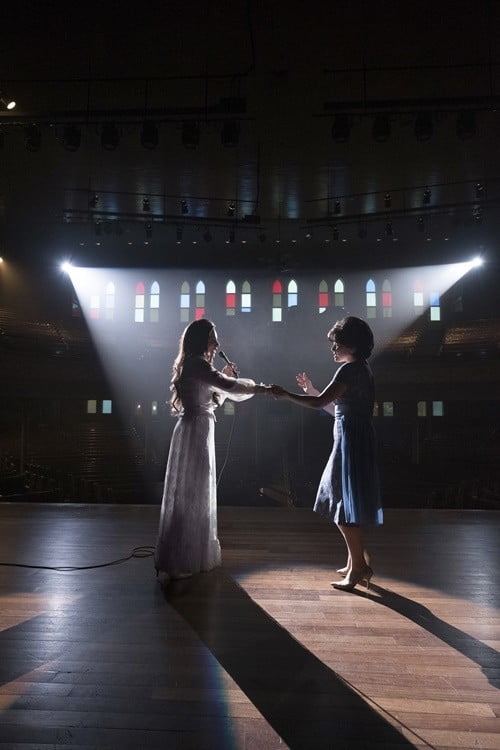 Lifetime is taking on a lot of real life stories that are so hot, we are not going to need our heaters this winter.
They helped to bring down R Kelly, so we will see more in Surviving R. Kelly: The Aftermath. Since that show did so well, we are getting Surviving Jeffrey Epstein. There are a lot of people who should be afraid of that docuseries like the orange man in the White House.
Wendy Williams' life has been getting a lot of attention recently, so it makes that they are doing a biopic about her life. I wonder who they will get to play her. Who do you think should play the part?
That is not the only true life story they are working on. The college admission scandal is getting its own telemovie. The way Lori Loughlin's career is going, she could play herself. She needs the work and who better to play her than her.
Finally, coming on October 19th is Patsy and Loretta that tells the story of Patsy Cline (Megan Hilty) and Loretta Lynn (Jessie Mueller). It tells the story of their friendship that ended with the death of Cline in a plane crash in 1963. Their time together might have been short, but it lasted a lifetime for Lynn.
---
Which Meghan Markle looks more like Meghan Markle?
May 30th, 2019 under Lifetime, The Princes of England. [ Comments:

3

]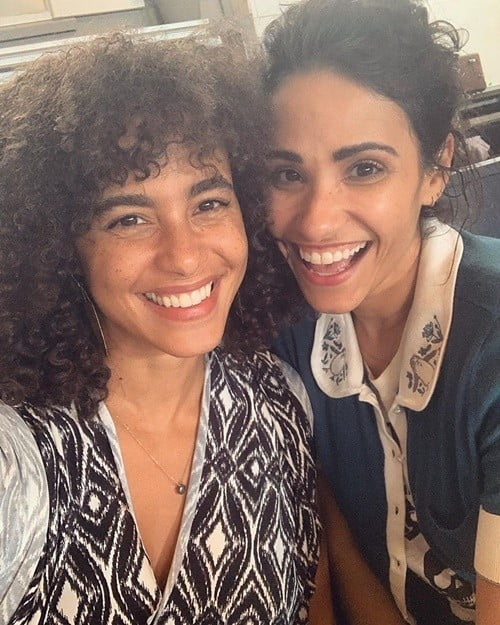 Parisa Fitz-Henley (curly hair) played Meghan Markle in the Lifetime movie Harry and Meghan: A Royal Romance, but Tiffany Smith (straight hair) played her in the followup Becoming Royal. Looking at the two actresses together, which one do you think looks more like the Duchess of Sussex?
In this photo, I don't see the resemblance as much, but in the movies I say Smith.
Was there any animosity between the two actresses? Fitz-Henley said, "Tiffany I'm so grateful for you, your sweetness, your grace and sisterhood! I love how much space there is for warmth — and silliness! — in this world and in this business! So excited for you! Can't wait to watch you shine as Meghan!!" She wrote that to Smith's, "Continuing the celebration of all things #BecomingRoyal. I am Thankful for SO many things that this experience has brought into my life. And high on that list is getting to know this queen! Love you lady @parisafitzhenley 💖✨"
Since both actresses get along, Lifetime needs to do a movie with both of them as the new mom. They are secret twins and the one who did not marry Prince Harry kills her sister so that she can become a princess. Or Markle goes crazy in the palace and creates an alter-ego that goes around doing evil things. How can she be in two places at once? Tune into split personality. Or Prince Harry accidentally kills his wife and they hire a look-alike to play her so no one knows the truth. You know, something more on the Lifetime brand.
---
The Bad Seed is the creepy remake you did not know you needed
September 9th, 2018 under Lifetime, Rob Lowe. [ Comments:

none

]

Tonight at 8p, Lifetime airs the third telling of the psychological thriller The Bad Seed. Emma (Mckenna Grace) looks like a sweet girl, but she has a very evil side to her.
David (Rob Lowe) is a single father trying to raise his 9-year-old daughter all by himself. She is an overachieving brilliant girl that some might say is a little strange. David needs to work, so he hires a nanny to take care of her. It seems like everything is perfect…
Until the boy that beat Emma for an award goes missing and is found dead. He is not the only person in Emma's life who winds up dead. Will they be able to stop her before no one is left alive? You will want to watch this chilling telemovie directed by Lowe to find out.
Grace nails pure evil like a child actress never should. Something I am sure she picked up from Patty McCormack, who played the lead in the 1954 movie and the psychiatrist in this version.
---
It's Lifetime's Prince Harry and Meghan Markle
March 12th, 2018 under Lifetime, The Princes of England. [ Comments:

1

]

Once you heard that Prince Harry and Meghan Markle were engaged, you knew that there were going to be TV movies about their romance. So far there is only one and it is going to be on Lifetime. Today, the network released the first photos from Harry & Meghan: A Royal Romance, and well you can see for yourself.

While I think they did a good job casting Murray Fraser as Prince Harry, I think the actress who plays Kate Middleton (Laura Mitchell) looks more like Meghan Markle than Parisa Fitz-Henley. What do you think?

Too bad the future Duchess gave up acting because she could have played herself in the movie that debuts on May 13th, 6 days before the royal wedding.
---