Cheryl Burke trades in her trophy ball for a wedding ring
May 24th, 2019 under Weddings. [ Comments:

none

]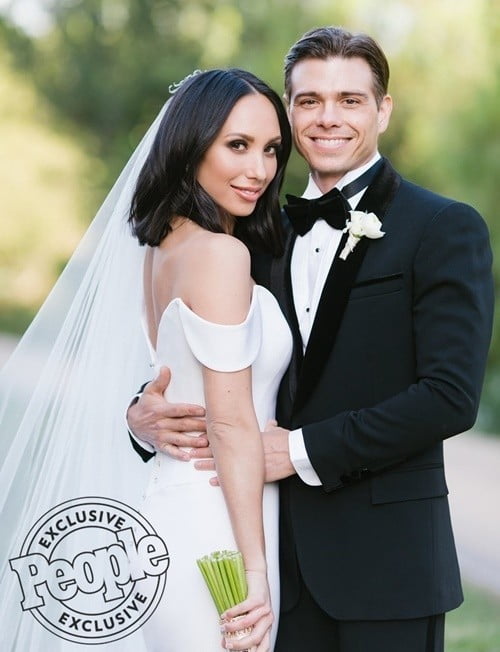 Cheryl Burke and Matthew Lawrence tied the knot yesterday in San Diego in front of their friends, family and Dancing with the Stars stars.
According to People, Leah Remini was her matron of honor while Lawrence's brothers, Joey and Andy, were his best men.
The couple met in 2006 when his brother Joey Lawrence was a competitor on the dancing show. They dated for a year and broke up. Then in 2017, they started dating again and got engaged on her birthday last May. Now they are Mr. & Mrs.
---
Adam Levine votes himself off of The Voice
May 24th, 2019 under Adam Levine, The Voice. [ Comments:

none

]

Even though it was announced that Adam Levine would be a judge again on The Voice in the fall, Carson Daly revealed on Today today that he will not be back. Instead, Blake Shelton's girlfriend Gwen Stefani will fill his rotating red chair.
No reason was given, but he did have a disastrous season and spent the last few weeks without a contestant to mentor. That could be one reason why the judge, who has done every season until now, is leaving. Another reason is TMZ reported he just sold a house to Ellen DeGeneres, the woman who named his older daughter Dusty Rose, for $45 million. He can take some time off with all of that dough. Then again, his song Girls Like You has been on the Billboard's Top 100 chart for a year, and he might just want to hit the road with his band. I have another theory, maybe Stefani was jealous of the Maroon 5's singer's bromance with her boyfriend and she did not want them being together as much anymore. Since I love gossip, that is the one I am going to go with.
Why do you think he left? Will you miss him as much Shelton will?
---
Hot Links!
May 24th, 2019 under Hot Links!. [ Comments:

none

]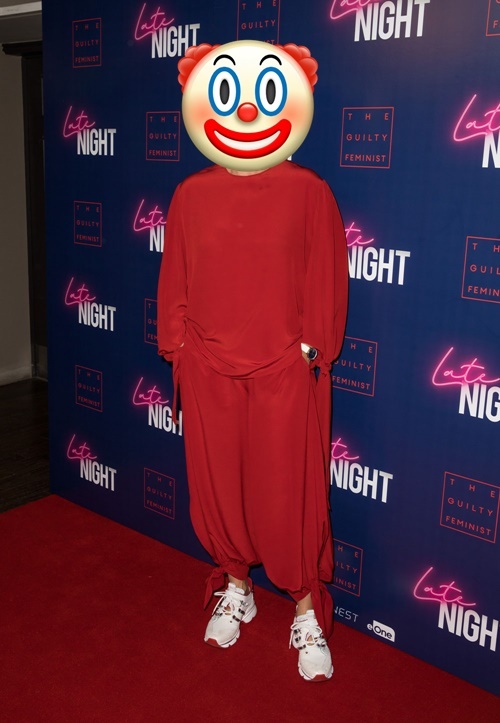 Who thought that was a good look? – Celebitchy
Who brought a hooker to Thanksgiving? – Dlisted
Who knew Moby Dick was about the singer? – Pajiba
How many people has John Wick killed? – ScreenRant
Emma Roberts makes phone calls topless – The Nip Slip
Do Katy Perry boob look even bigger than usual? – GCeleb
Farrah Abraham will ride anything naked – Drunken Stepfather
---
A mini-Lost Boys reunion
May 24th, 2019 under Kiefer Sutherland, The Two Coreys. [ Comments:

none

]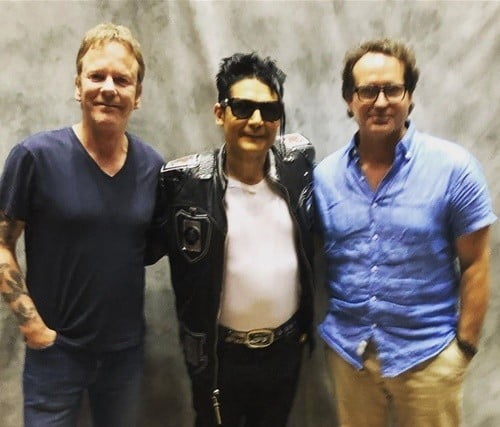 The best thing about conventions is they reunite actors who might not have seen each other in over 30 years. Recently Corey Feldman reunited with Kiefer Sutherland and Jason Patric, and it was the first (and probably the last time) they have been in the same room in 32 years. You know, since their iconic film came out.
Just when I thought that a Frog brother could get along with some vampires, I found out I thought wrong. I guess they will always be mortal enemies. Too bad Lost Boys never got the sequel it truly deserved.
---
BTWF: Brendan Fraser in Child of Darkness, Child of Light
May 23rd, 2019 under Before They Were Famous. [ Comments:

none

]

Before Brendan Fraser had plenty of friends in Encino Man, he was Johnny's friend in Child of Darkness, Child of Light. He looks the same now as he did when he was 21 in that 1991 movie.
---