Superman and Lois will fly off into the sunset
November 2nd, 2023 under DC Comics. [ Comments: none ]
Greg Berlanti had an impressive 13-year and 7-series run, Arrow, The Flash, Supergirl, DC's Legends of Tomorrow, Black Lightning, Batgirl, and Superman and Lois), on The CW, but the Arrowverse is coming to an end in 2024. That is because today, The CW announced that Superman & Lois' 4th season will be its last.
"While we're sad to say goodbye to SUPERMAN & LOIS at the end of Season Four, we're grateful for the time we've had with our amazing cast, crew, VFX teams, editors, musical geniuses, and writers. Since the day this show was first discussed, it was about family. And that's what was created—on and off screen," said executive producers and co-showrunners Todd Helbing and Brent Fletcher. "We'd like to thank our partners at Berlanti Productions, DC, WB and The CW for their endless support and enthusiasm during this journey…and give a very special thank you to all the fans for tuning in. We're thrilled about what we have in store in our final season, and can't wait for everyone to watch as Superman, Lois and all our heroes face off against the biggest threat in the show's history—Lex Luthor."
Are you going to miss the DC Universe shows on The CW?

---
Wonder Woman 3 is off again
August 10th, 2023 under DC Comics, Gal Gadot. [ Comments: none ]
James Gunn and Peter Safran took over the DC Universe late last year and immediately cancelled several of the projects which were greenlighted before their time, like Wonder Woman 3. So we all thought that was the end of her story.
Well, when Gal Gadot was doing press for her new film, she said she spoke to the new heads of DC, and they said they still wanted to make it happen.
So Variety reached out to find out if that was true, and sadly it is not. The two men are focused on their upcoming projects and not the past ones.

---
The CW reveals the fate of their three bubble shows
June 12th, 2023 under DC Comics, The CW. [ Comments: none ]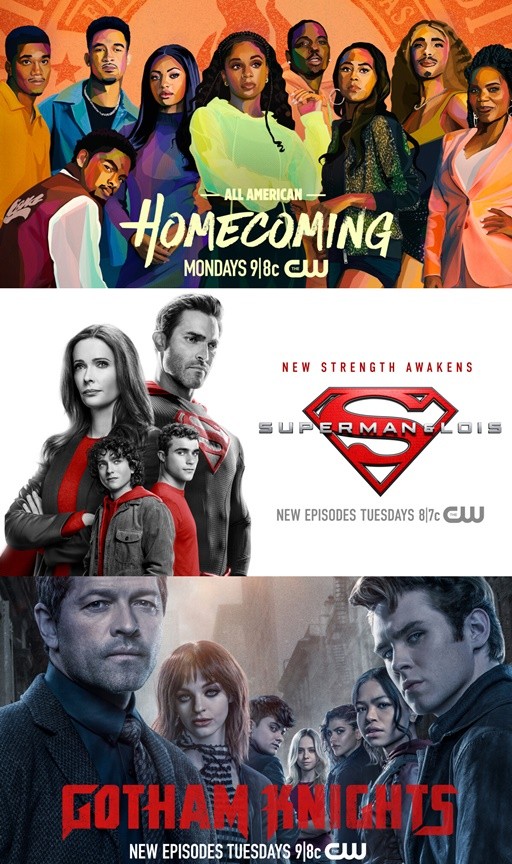 The CW was bought Nexstar, and they cancelled almost everything but All American and Walker. However, there were three shows that were awaiting their fate.
Today, All American: Homecoming, Superman & Lois, and Gotham Knights found out if they will be on the schedule next year.
The first two will be back for 13 and 10 episodes, respectively, but the latter will not.
It is crazy. For the first time since 2013, there will only be one DC Universe show on The CW.

---
Does The Flash look like the best DC movie in a long time?
February 12th, 2023 under DC Comics. [ Comments: 1 ]
The Flash has been plagued with trouble because its lead Ezra Miller, has been getting in trouble since the movie wrapped. However, it is still getting a lot of positive buzz.
Tonight, during the Super Bowl, we got to see the first trailer for the movie. Do you think that buzz is warranted?
To me, it looks like all the superhero movies, which is why I haven't seen one since the first Avengers.

---
Shazam! Fury of the Gods looks like all the other DC Universe movies
January 26th, 2023 under DC Comics, Zachary Levi. [ Comments: 1 ]
I am so happy that James Gunn took over DC Studios because they desperately need a change. Almost all of the movies feel the same. They are all serious with little joy and humor.
Actually, I shouldn't say all. The first Shazam movie had the latter two elements, but the sequel looks like it lost them.
Because of that, I feel that Gunn and Zachary Levi are going to have a talk in April that Levi is not going to like.
So you better see him as a child turned adult superhero on March 17th because it looks like it will be your last chance to do so.

---