Wonder Woman: 1984's trailer is like finally here
December 8th, 2019 under DC Comics, Gal Gadot. [ Comments:

none

]

I know people loved Wonder Woman, but I found it so boring. However, since the sequel is like set in 1984, I am hoping it will be like totally awesome. After watching the trailer, I am like gag me with a spoon. It is like so confusing and I have no like idea what is going on. To like me, there is like no reason to be like excited for it coming out on June 5th.
Hopefully, the next like trailer will llke explain what it is about. Instead of showing fight scenes with no substance.
Dude, did you find it tubular or gnarly?
On like a positive note, I think her new costume is like totally rad. Much better than the first one.
---
Harley Quinn is super good at being bad!
December 1st, 2019 under DC Comics. [ Comments:

none

]

Are you sick of superhero animated series being written for kids and wished there was one just for adults? Well, thanks to DC Universe, our prayers have finally been answered with Harley Quinn.
Before Harley Quinn (Kaley Cuoco) was a supervillain, she was the Joker's (Alan Tudyk) girlfriend. She thought he loved her. That was until he let her rot in jail for a year and never went to see her. Her BFF, Poison Ivy (Lake Bell), helped to set her straight. Which put her on a path to anything that was on the straight and narrow.
Now, she is venturing out on her own and she needs a crew (that includes Jason Alexander, J.B. Smoove and Ron Funches) to back her up. They are just as dysfunctional as she is. So much so, they might hurt her chances of getting into the Legion of Doom.
How can they resist the foul-mouthed baddie that is able to outsmart Batman (Diedrich Bader), James Gordon (Christopher Meloni) and Superman (James Wolk)?
Harley Quinn shows us it is OK to root for the bad guy, I mean bad gal. Therefore, you should fall in love with her today. There is a reason why she is more popular than Supergirl and Catwoman
---
Supergirl and Shazam!
October 29th, 2019 under DC Comics, Zachary Levi. [ Comments:

none

]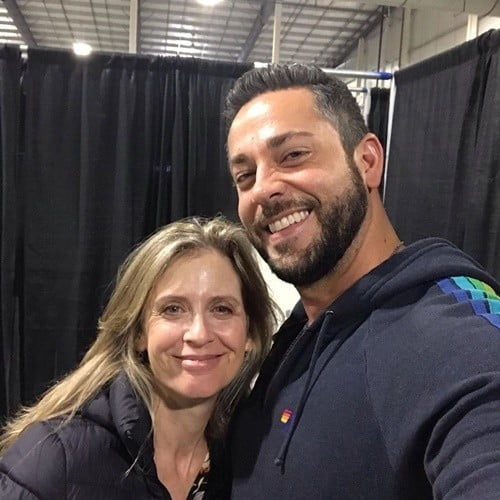 Supergirl and Shazam are two of the childlike superheroes in DC Universe, so it makes you wonder why they have not gotten their own movie to fight crime? Maybe they execs will consider it after they see the two actors who played the roles on the big screen posing together. Why couldn't Shazam 2 have Zachary Levi working with Helen Slater take down the bad guys? The DC TV shows are loyal to the OGs, why can't the movies be the same way?
---
Stephen Amell shows what it looks like to work on Arrowverse's crossover event
October 1st, 2019 under DC Comics. [ Comments:

none

]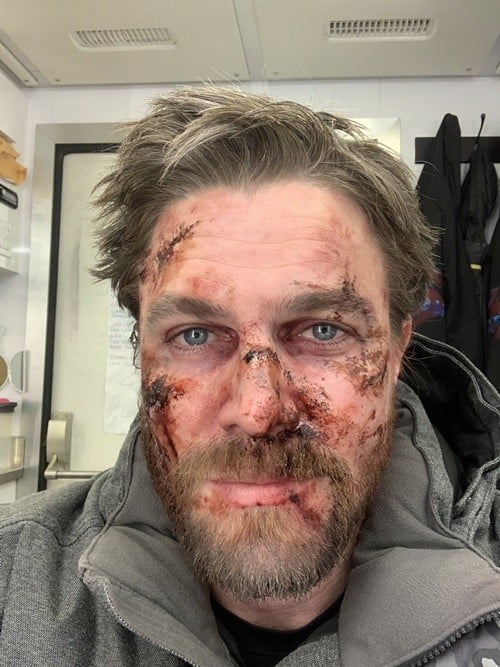 Later this year, The CW is going to take on their biggest crossover event yet. Between December and January: Supergirl, Batwoman, The Flash, Arrow, and DC's Legends of Tomorrow will tackle Crisis on Infinite Earths along with characters from Black Lightning, Smallville, Bird of Prey, Batman: The Animated Series and a Superman movie. That is a HUGE!
Filming is going on now and we have seen photos from the set of some of the reunions or people putting on their old suits. While everything looks like it is fun to film, Arrow himself debunks that. Stephen Amell posted a photo from the hair and makeup and said, "Crisis On Infinite Earths is going great!" It does not look like things are going so great for Oliver Queen. Then again his days are numbered because as we know his show begins its final season next week.
While I don't watch any of the DC Universe dramas anymore, I am looking forward to watching Crisis on Infinite Earths.
The Arrowverse event starts on December 8th with Supergirl, continues with Batwoman on December 9, The Flash on December 10th and then it will conclude with Arrow and DC's Legends of Tomorrow on January 14, 2020. It is so massive, they need two years to tell it all.
---
DC Universe is doing a 5-episode crossover with Black Lightning characters
August 4th, 2019 under DC Comics. [ Comments:

none

]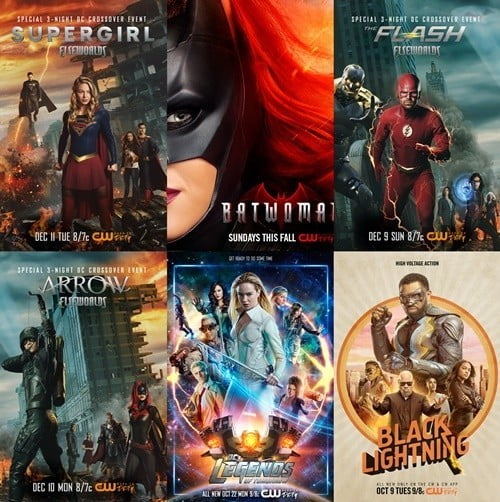 The CW announced that this season they will be doing a 5-part crossover with all 6 of their DC Universe shows that will air in two different years called Crisis on Infinite Earths. That is a lot in one sentence, so I will break it down for you.
On December 8th, Supergirl starts it off. Batwoman joins in on the fun the next day. Then The Flash finishes up things for the week the following night. Finally, it all concludes on January 14th with Arrow and DC's Legends of Tomorrow. Black Lightning will not get an episode during the crossover event. However, characters on the show will participate throughout the episodes.
CW also announced that voice actor Kevin Conroy, who voices Batman in the animated shows, will guest star as Bruce Wayne from the future.
Got it? Because I don't.
---