Do you want to share a meatball with Lady and the Tramp?
August 24th, 2019 under Disney Kids. [ Comments:

none

]

Disney+ released the first trailer for the live-action version of Lady and the Tramp and I am in puppy love. I cannot wait to see the awwwdorable film on November 12th on the streaming site. Who doesn't love a talking dog film? I eat them all up like a strand of spaghetti with someone special?
---
Disney+ is reanimating Lizzie McGuire!
August 23rd, 2019 under Disney Kids, Disney+, Hilary Duff. [ Comments:

none

]

Like OMG! Hilary Duff is going back to where it all started for her because Disney+ is doing a Lizzie McGuire revival for the streaming service. We don't know when it will air, who will be part of it or what it is about. However, we do know that show creator Terri Minsky and Hilary Duff are attached!
The series that was a mix of live-action and animation aired from 2001-2004 with a 2003 movie on the big screen.
If that is not enough exciting news for you Disney Channel fans, they also announced Phineas and Ferb The Movie: Candace Against the Universe.
How excited are you that that is happening? Netflix must be getting nervous or at least they should be.
Disney+ launches on November 12th.
---
Disney+ gets a launch date
August 19th, 2019 under Disney Kids, Disney+. [ Comments:

none

]

As if we did not already have enough to watch wherever we are traveling to during the holiday season, Disney gave us another option today. That is because they announced today that their streaming service Disney+ is launching on November 12th.
For just $6.99 a month or $69.99 a year, you can watch all your favorite Disney, Marvel, Star Wars, Pixar and National Geographic movies and TV shows in one place. Not only that every The Simpsons episode will be available there too. Along with original movies like Lady and the Tramp, and Loki and TV shows like High School Musical: The Series to name a few of the projects they are working on.
If I were Netflix and Amazon, I would be a little nervous. At least the latter gives you free two-day shipping. But $69.99 is not a bad deal for all of that.
---
You can now get Sabrina Carpenter at Target!
July 23rd, 2019 under Disney Kids. [ Comments:

none

]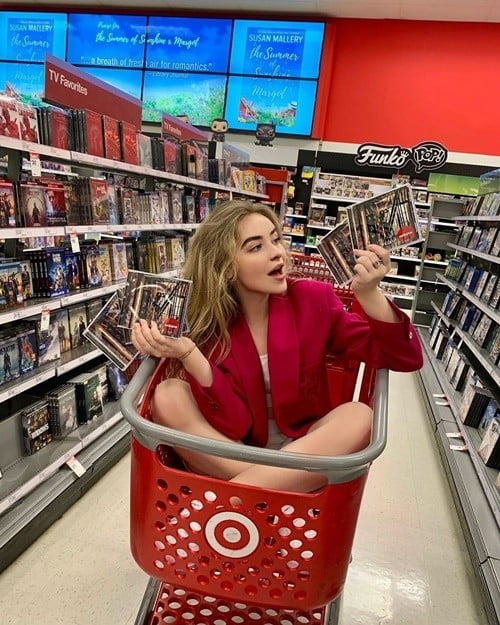 Sabrina Carptenter's new album Singular: Act 2 is exclusively available now at Target. Not only do you get the CD, it looks like you also get the singer if you buy five of them. Not a bad deal for fans of the Girl Meets World star.
---
Mulan looks like the first live-action remake that can work
July 7th, 2019 under Disney Kids. [ Comments:

none

]

I will openly admit, I am not a fan of Disney's live-action remakes. I was underwhelmed by Cinderella, and none of them have interested me ever since. That is until I saw the teaser for Mulan. Here is one of their animated classics that might actually be better as a live-action. It almost feels like this is how it always should have been.
Hopefully, it will not disappoint like the others. You know like Dumbo and Aladdin. We will find out soon enough when the movie comes out on March 27th.
---