Of course Joe Jonas got It's Raining Men!
November 29th, 2012 under Disney Kids, Ellen DeGeneres, Jonas Brothers. [ Comments: none ]

The Jonas Brothers were on Ellen and Jane Lynch had them playing Pictionary with Ellen DeGeneres. Since Joe and Kevin got the deciding drawing, they got to go first. The eldest Jonas had to draw It's Raining Men for his younger brother and after three quick guesses he got The Weather Girls song. Sadly though getting the answer right so fast didn't help with the rumors that I don't think are true, but I still had to make the joke. Even though I feel bad doing it because he is a nice guy. As bad as I feel, it is not as bad as Nick's drawing abilities. Seriously he couldn't draw to save his life.

---
Hilary Duff sucks!
November 29th, 2012 under Hilary Duff. [ Comments: none ]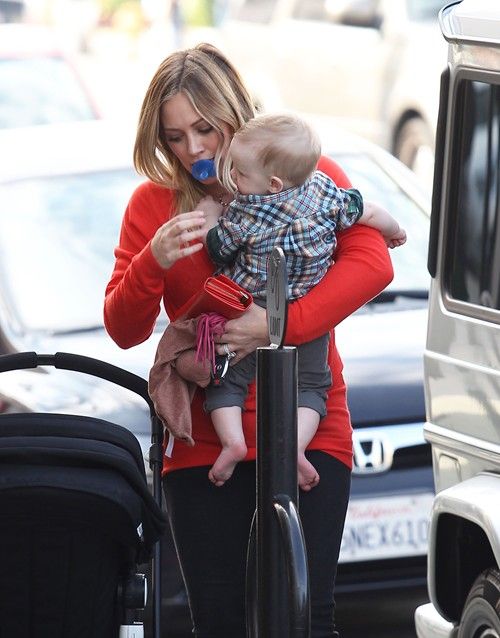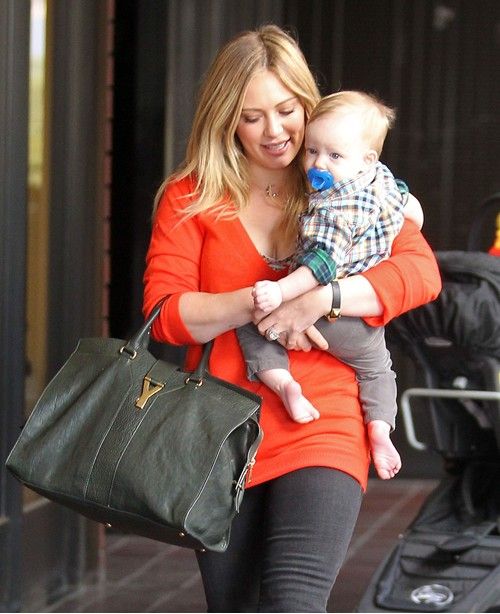 Fame Flynet
Hilary Duff was seen out and about with her Luca yesterday and she had something in her mouth that belonged to her 8 month old son. Lizzie McGuire was caught by the paps sucking on her son's pacifier. So for you boys who have been wondering what it would like if she was sucking on something, you now know. Although I think her son would prefer you didn't know what it looked like with something that belonged to him.

---
Does Justin Bieber think he is the Angel of Rock?
November 29th, 2012 under Justin Bieber. [ Comments: none ]

WENN.com
Justin Bieber was performing at Madison Square Garden and the singer was hoisted down wearing some Angelic looking wings that were made up of guitars, drum cymbals and piano keys. As cool as those wings are, has he really earned the right to wear them? I can understand someone from The Rolling Stones, Paul McCartney, The Who to name a few donning the look, but a 19 year teen idol not so much. Maybe once he is able to grow a few beard, I might consider it but for now he is just too young and not worthy of the title Angel of Rock.

---
Joan Collins has legs and she knows how to use them!!
November 29th, 2012 under Joan Collins. [ Comments: none ]

WENN.com
Joan Collins is 79 years young and her legs are still a dynasty! Seriously she has better gams than women who are a 1/4 her age, don't you agree?

---
Craig Ferguson lights his huge Late Late Show Christmas Tree!
November 28th, 2012 under Craig Ferguson. [ Comments: none ]

Yesterday on The Late Late Show Craig Ferguson lit up his new stage with his huge Christmas tree and I have to say it was very impressive! CBS really went all out to get him the biggest tree possible with the budget they allocated the late night show. So generous.

---