American Idol is back on Valentine's Day
November 10th, 2020 under American Idol 9+, Anthony Anderson, Craig Ferguson, The Bachelor, Wheel of Fortune. [ Comments:

none

]

ABC announced today when their unscripted shows will be back in 2021.
They are going to start it off on January 4th with their first African-American Bachelor Matt James. Then their Thursdays will include a celebrity version of Wheel of Fortune and two new game shows. Finally, on Valentine's Day, they are giving American Idol fans some loving with American Idol.
MONDAY, JAN. 4
8:00-10:00 p.m. "The Bachelor" (season premiere)
THURSDAY, JAN. 7
8:00-9:00 p.m. "Celebrity Wheel of Fortune" (series premiere)
9:00-10:00 p.m. "The Chase" (series premiere)
10:00-11:00 p.m. "The Hustler" (series premiere)
TUESDAY, JAN. 26
8:00-9:00 p.m. "To Tell the Truth" (season premiere)
SUNDAY, FEB. 14
8:00-10:00 p.m. "American Idol" (season premiere)
To read descriptions of the reality shows, then click here!

---
Caption Kathie Lee Gifford and Craig Ferguson!
February 18th, 2019 under Caption the Celeb, Craig Ferguson, Kathie Lee and Hoda. [ Comments:

none

]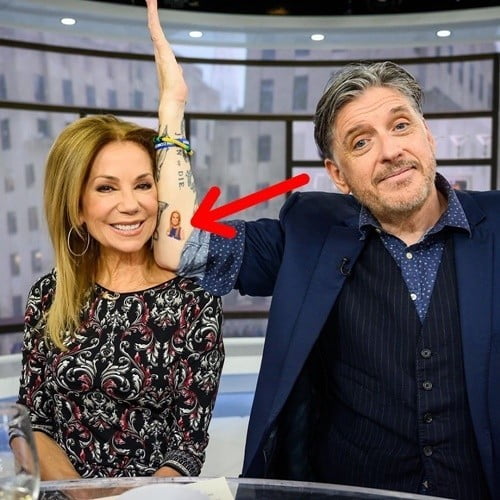 This photo of Kathie Lee Gifford and Craig Ferguson has caption me written all over it, so go ahead and do it.

---
That time Craig Ferguson went on an awkward date with Sharon Stone
August 8th, 2017 under Craig Ferguson, Howard Stern. [ Comments:

2

]

You know how Howard Stern loves to find out about his radio show guests' sex lives? Well Craig Ferguson is no exception. Yesterday, when the former TV talk show host was on the Shock Jock's show, we found out that he dated one his guests before he married his wife. That guest was Sharon Stone, and the date did not go well. In fact, he said, "it worked out bad." What went wrong? Ferguson explained, "I gotta be honest, the whole time, I was thinking about that scene in Basic Instinct." Did he find out if she was wearing underwear on their date? Sadly, there was no chemistry between the two and they left their awkward date as talk show host and guest! So now he is left watching that movie thinking what never was.

---
Craig Ferguson goes out like only he can!
December 19th, 2014 under Craig Ferguson. [ Comments:

none

]


After 9 years and 11 months, Craig Ferguson signs off from The Late Late Show for the final time tonight at 12:35a on CBS. He is going out in a style that is fitting for the host who is unlike all the others. Several of his guests took part in a song and drum number to open the show and he ends it in a way that will have you missing him on your TVs after midnight.
So thank you to Craig, Geoff Petersen (who is going to be stored according to his creator Grant Imahara) and Secretariat for all the laughs. You will be missed.

---
Craig Ferguson asks James Corden if he's ready to take over his show!
December 18th, 2014 under Craig Ferguson, James Corden. [ Comments:

none

]


Days after James Corden appeared on The Late Show with David Letterman and Late Night with Seth Meyers, the future host of The Late Late Show finally appeared on the CBS show he is taking over on March 23rd. Craig Ferguson grilled him to see if he is ready for his new job, and all he could do was laugh because that is what the exiting host does to people. And that is why we are going to miss him.
You know what I found interesting about seeing these two men together, even though Craig is from Scotland, I understood him better than I did Corden who is from England. I thought it was easier to understand the English over the Scottish, but maybe not always.

---