Wendy Williams is sorry for offending the LGBTQ community
February 14th, 2020 under Wendy Williams. [ Comments:

none

]

Wendy Williams had one of her daily rants on her talk show yesterday, and she pissed a lot of people off. She was talking about Galentine's Day and had a message for the clapping men, "If you're a man and you're clapping, you're not even a part of this. You don't understand the rules of the day. It's women going out and getting saucy and then going home. You're not a part."
Then she added, "I don't care if you're gay. You don't get a menses every 28 days. You can do a lot that we do, but I get offended by the idea that we go through something you will never go through. And stop wearing our skirts and our heels. Just saying, girls, what do we have for ourselves? Looky here now, gay men, you'll never be the women that we are. No matter how gay." Needless to say, half of her audience was offended by what she said and was like, "bye, Felicia."
Therefore, she woke up this morning and made an apology video with some crocodile tears. She said, "I did not mean to hurt anyone's feelings. I am just having a conversation." Then she insisted she is not out of touch and she believes in "live and let live." Finally, she added she "will do better" and thanks the LGBTQ community for supporting her. It will be interesting to see if they still do.
Personally, I think she is just jealous that men like Billy Porter look better in skirts and heels than she does.
When it comes to her apology, I am like, "Bitch, please." Do you believe she is truly sorry or she is afraid of losing her fans?
---
It's Supergirl and the Hulk!
February 14th, 2020 under DC Comics, Marvel Comics. [ Comments:

none

]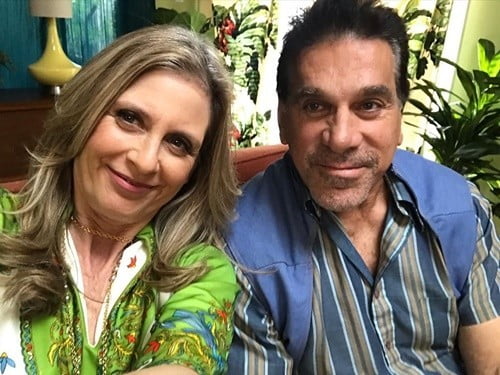 Back in the '80s, Lou Ferrigno played the Hulk (after transformation) and Helen Slater was Supergirl. The two superheroes never met because they are from two different Worlds.
Not Earth and Krypton, but Marvel and DC Comics. Now their two universes are colliding in Slugfest. Slater says it is an inside look into the "epic 50 year battle between Marvel and DC." I wonder, who will win?
In the movie world, Marvel is the winner. However, on TV, thanks to Greg Berlanti, it is DC all the way. In your world, who is the winner?
I would love to see all the superheroes from the last century come together in an Avengers like movie. I am sure George Clooney would love to play Batman again.
---
Hot Links!
February 13th, 2020 under Hot Links!. [ Comments:

none

]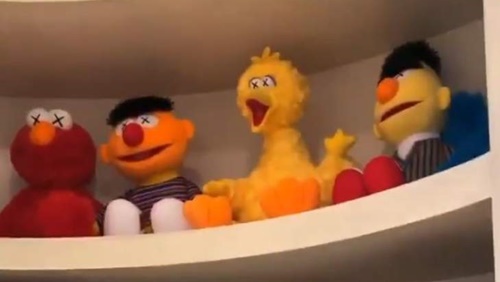 KimYe's kids' room is like FAO Schwartz – Dlisted

Is Chris Evan's secretly married? – Pajiba

A Miley Cyrus nip slip – Drunken Stepfather

Want to see Amber Rose's face tat? – Celebitchy

Which actress can't stop lying about everything? – TB
---
It's Robert Pattinson as Batman
February 13th, 2020 under Batman, Robert Pattinson. [ Comments:

none

]

It seems like it has been forever that we have been hearing about Robert Pattinson playing Batman. Npw we are finally getting to see him as the Caped Crusader. The movie's director Matt Reeves shared a short video of the Vampire as the Dark Knight.
Dark is the keyword. If you don't turn your brightness all the way up, you cannot see him. I was hoping that DC Universe would have learned that by now. People don't like dark movies, as in both the cinematography and the theme. I guess they will learn after another failure like Birds of Prey.
When are they going to listen to the Bible, and "Let there be light"?
---
BTWF: Sam Heughan in A Very British Sex Scandal
February 13th, 2020 under Before They Were Famous, Sam Heughan. [ Comments:

none

]

Before Sam Heughan was going back and forth in time on Outlander, he was stuck in the 1950s in A Very British Sex Scandal. That era is a good look for the then 26-year-old actor in that 2007 movie.
---