Hot Links!
June 23rd, 2019 under Hot Links!. [ Comments:

none

]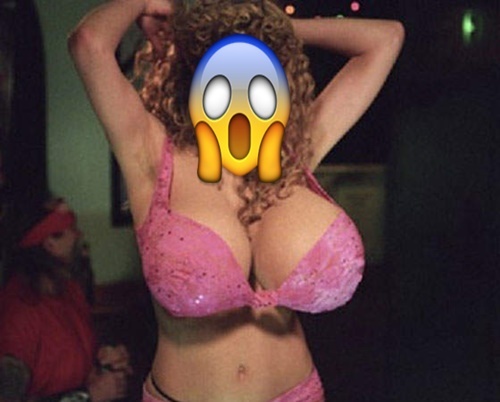 Guess who? – Dlisted
Olivia Munn forgot her shirt – GCeleb
Rihanna is pretty in pink – Drunken Stepfather
Did you miss Toy Story 4's post-credits? – ScreenRant
Who got drunk and bought a dinosaur head? – Celebitchy
---
Would you pay to see Roseanne Barr and Andrew Dice Clay together?
June 23rd, 2019 under Andrew Dice Clay, Roseanne. [ Comments:

none

]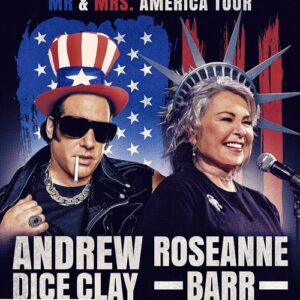 Back in the '80s, Roseanne Barr and Andrew Dice Clay were two of the most controversial comedians out there. Not much has changed. Except that fewer people want to see them perform live now than they did then. Which could be why the two friends of over 30 years are taking their act on their road.
Clay announced on Fox News today that "Mr. & Mrs. America" will be touring together starting in September. Talk about a double bill from hell.
How does he feel about their comedic partnership, he said, "We're both excited because we both don't give a sh!t what anybody thinks about anything." Expect them to say whatever they want on these tour dates which could further alienate them from the mainstream. What do they care? They are stronger together than by themselves. How much stronger? Only ticket sales will answer that question. Thus, my question for you is will you pay to hear what they have to say.
Hickory, Dickory, Dock, Hope you don't go into hock. Because if you do, then you might become Little Boy Blue.
---
Jorge Garcia is bananas about his new wife!
June 23rd, 2019 under Jorge Garcia. [ Comments:

none

]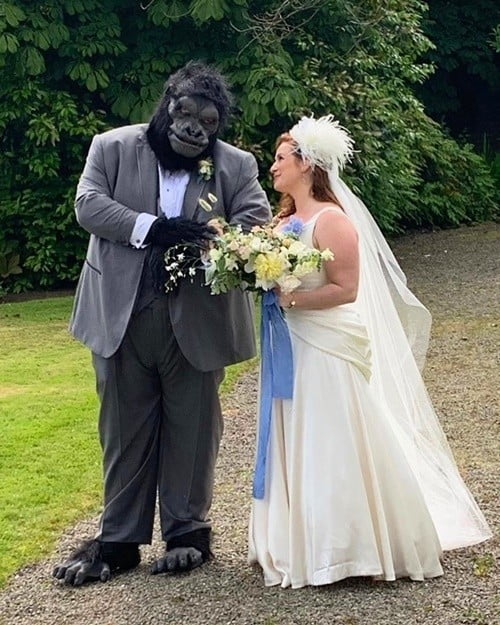 Jorge Garcia and Rebecca Birdsall tied the knot on Friday in Ireland. In typical Garcia style, he made sure to wear a costume for part of their big day. However, during the ceremony, he wore the costume he was born with a grey suit over it. Any woman that is willing to love both looks on her wedding day is a keeper. Therefore, I think this couple, who both appeared on Hawaii Five-0 will celebrate a Five-0 wedding anniversary.
---
The singing seal!
June 22nd, 2019 under Animals, Star Wars. [ Comments:

none

]

If someone told you that a seal could sing Twinkle Twinkle Little Star, you would be that is cool. However, Zola can sing that nursery rhyme and the Star Wars theme. Now that is so out of this world that it is in a galaxy far far away.
According to CBS News, Zola and two other seals, Janice and Gandalf, were taught how to mimic sounds. While Zola is the singer, the other two can mimic vowels. Dr. Amanda Stansbury and Professor Vincent Janik of the Scottish Oceans Institute at the University of St Andrews in Scotland taught them how to speak in hopes that it could "help shed light on speech disorders."
Pretty impressive. I cannot wait to have a conversation with a seal. Hopefully, that will happen in our lifetime. If it does, then what do you say to them? Polly, want a cracker, is already taken. They will probably be like stop giving us balls to balance on our nose. Then they would tell us that they are so much better than us as they take over the world. Maybe it is not a good thing that we are teaching seals to use their voices?
---
Cobra Kai season 3 spoiler
June 22nd, 2019 under Billy Zabka, Ralph Macchio, YouTube. [ Comments:

none

]

We are still several months away from the premiere for Cobra Kai's third season, and today the show's creator gave us a little spoiler.
When season 2 ended, Miquel and Robbie were involved in an epic Karate fight that involved most of their high school. The fight finally came to an end when Robbie kicked Miquel over the railing, leaving the latter in a coma fighting or his life.
Will Xolo Mariduena be back for the third season? The show's EP Jon Hurwitz said on social media today, "I can tell you that @Xolo_Mariduena will return to play Miguel in Season 3. But I can't tell you whether or not the character is a ghost. #CobraKai" I think he will live, but he will be left paralyzed. Maybe Johnny Lawrence's son will go to jail for what he did to his father's prodigy.
Sound confusing? Then that means you have not watched the greatest show of the last two years. Check Cobra Kai out on YouTube, I promise you will love it as much me and millions of other people.
---