So a Grimm and a Hexenbiest had a baby
February 16th, 2019 under Babies. [ Comments:

none

]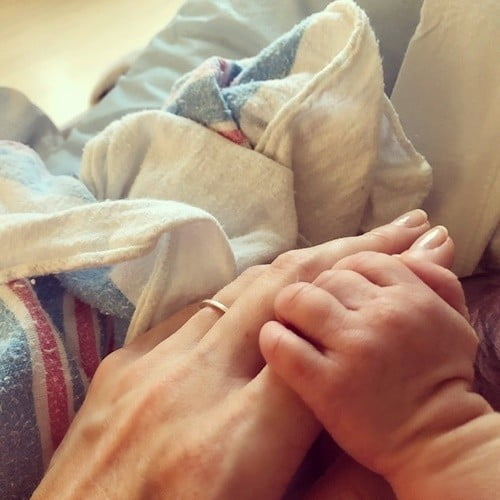 Bitsie Tulloch and David Giuntoli have a million little things to celebrate because they welcomed a baby girl, Vivian, on Valentine's Day.
The couple played lovers on Grimm. Then they actually became lovers in real life, got married in 2017 and parents this week. Who would have guessed a show about Grimm fairy tales would actually lead to an ending of happily ever after.
---
UPDATED: Chicago PD release 2 'potential suspects' in the Jussie Smollett case
February 15th, 2019 under Empire. [ Comments:

none

]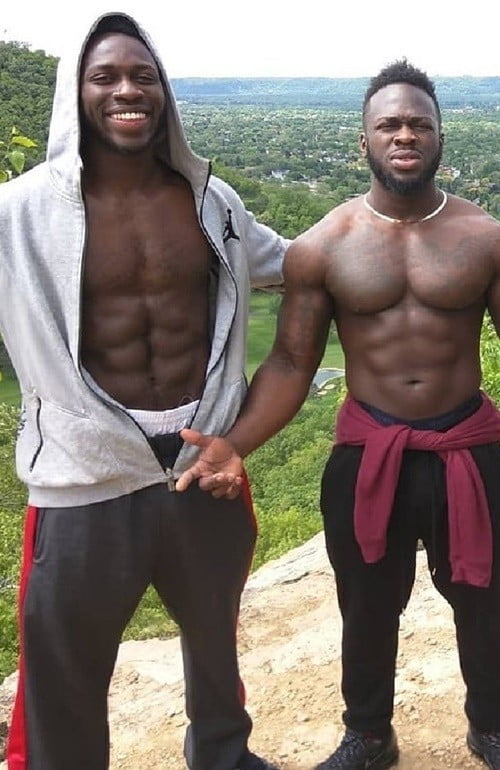 Yesterday, Chicago Police announced that they were questioning to two men who they believed were in the area during the attack on Jussie Smollett. Today, TMZ is reporting that those two men, Olabinjo and Abimbola Osundairo, were arrested as "potential suspects" of the attack on the Empire star.
While the two Nigerian brothers were in custody, police searched their home and removed several items they thought could be evidence.
Both men were extras on the set of the Fox show and have ties to the actor. At this time we do not know why they attacked him. There were reports yesterday saying the incident was staged and a hoax because Smollett was being written off of the drama, but police said that information was "unconfirmed" and they have "have no evidence to support" it. Fox denied that Smollett was being written off of the show.
UPDATE: Chicago PD PIO Anthony Gugliemi Tweeted, "Case Update: Due to new evidence as a result of today's interrogations, the individuals questioned by police in the Empire case have now been released without charging and detectives have additional investigative work to complete." No other information is available at this time.
---
Who did Kenny G serenade at night?
February 15th, 2019 under James Corden. [ Comments:

none

]

We know Kenny G spent his Valentine's Day doing a private show for Kim Kardashian and Kanye West. But how did he spend his Valentine's Night? He played his saxophone for some other celebrities. This time The Late Late Show with James Corden footed the bill so he could use the musician to serenade Ray Romano, D'Arcy Carden and Lukas Graham. Were they as impressed as KimYe? Nope, but I was.
If you think of it, Kenny G probably made a year's salary in one day. You know if I were him, I would say screw playing gigs and just do private shows. He would make more money and do less work. Unless the buyers have other ideas for that sax?
---
Jimmy Kimmel's daughter thinks he is the devil!
February 15th, 2019 under Jimmy Kimmel. [ Comments:

none

]

Yesterday was Valentine's Day and Jimmy Kimmel's daughter made him and his wife a card. The four-year-old drew a family photo. She made her baby brother, Willy, look cute, she was Wonder Woman, her mom was Queen with wings and her dad was the devil.
In Jane's defense, many kids feel the same way as she does. I mean how many Halloweens has he destroyed? How many Christmases? And so on. Jane knows the truth, whether her father wants to admit it or not.
I wonder if Aunt Chippy had something to do with it? We all know she thinks of her nephew
as Satan because of all the times he has tortured her.
You know, I almost feel bad for Kimmel because she got his sense of humor. That is so going to come back and bite him in the ass.
---
P!nk and Ellen DeGeneres had the first celebrity crush
February 15th, 2019 under Ellen DeGeneres, Pink. [ Comments:

none

]

Ellen DeGeneres had some burning questions for P!nk. She started it off by asking who was the singer's first celebrity crush. Without hesitation, she said, "Brooke Shields." Then the daytime host eventually agreed with her once she realized that Shields was in Blue Lagoon and not Tatum O'Neal.
Then Ellen got more than she bargained for when she asked, "What is the dumbest way you hurt yourself?" Then she admitted she slit her hand while slashing Carey Hart's tires on Thanksgiving. Did it hurt? She didn't feel a thing. Why did she do it? "Holidays are stressful." No one can argue with that.
Good thing she has stress release with knitting. Who would think she would be a knitter? But she is and she is good at it. I want her to knit me something.
---