Manifest's final approach looks like a thrill ride
September 25th, 2022 under Netflix. [ Comments: 2 ]
Manifest had a 6-year plan, but not all plans go as we want. So instead, the series is going to have to combine 3 seasons into one final one. Therefore, it is going to be one hell of a ride. And as we can see in the trailer, it is going to be an enjoyable one.
Two years after the brutal murder of Grace turned their lives upside down, the Stone family is in shambles as a devastated Ben continues to mourn his wife and search for his kidnapped daughter, Eden. Consumed by his grief, Ben has stepped down from his role as co-captain of the lifeboat, leaving Michaela to captain it alone, a near impossible feat with the passengers' every move now being monitored by a government registry. As the Death Date draws closer and the passengers grow desperate for a path to survival, a mysterious passenger arrives with a package for Cal that changes everything they know about Flight 828 and will prove to be the key to unlocking the secret of the Callings in this compelling, mind-bending, and deeply emotional journey.
So get your calendars because the first part of the season debuts November 4th on Netflix. And you are not going to want to miss it.

---
The NFL found love with Rihanna for the Super Bowl Halftime Show
September 25th, 2022 under Rihanna, Super Bowl. [ Comments: none ]
On Thursday, the NFL announced that they teamed up with Apple Music to sponsor the Super Bowl Halftime Show. Today, we found out who will be singing for their first joint show together.
So get the umbrella-ella-ellas ready because it is Rihanna. Seth Dudowsky, NFL Head of Music, said, "Rihanna is a once in a generation artist who has been a cultural force throughout her career. We look forward to collaborating with Rihanna, Roc Nation and Apple Music to bring fans another historic Halftime Show performance."
They got it right because the new mom is going to hit out of the park. I know that is a baseball term, but it works here.
The Super Bowl airs on February 12th.

---
The one food challenge that took down Joey Chestnut
September 23rd, 2022 under Nathan's Hot Dog Eating Contest. [ Comments: none ]
Joey Chestnut is the most famous competitive eater in the world, thanks to winning the Nathan's Hot Dog Eating Contest 14 times. He can eat anything. Well, almost anything.
There is one food challenge that took him down, and that is the Paqui One Chip Challenge. He was able to eat the ghost pepper chip, but after that, it beat him.
However, not as much as when he had to go to the bathroom. As they say, "Burns going, burns going out." Luckily, he had Dude Wipes to cool his butt hole that was on fire!
And I am grateful someone finally showed that part of that challenge because that is the part that is the most painful. Since I am a sadist, I want to see that. Is that wrong?

---
KFC brilliantly trolls Adam Levine!
September 23rd, 2022 under Adam Levine, Fast Food. [ Comments: none ]
In case you haven't heard, married Adam Levine has been sending salacious DMs to women that are not his wife, Behati Prinsloo.
One of the sexts he sent told a woman, "That body of yours is absurd." Well, as soon as KFC saw that, they knew they were going to weigh in on that situation.
So, they posted his words with a photo of Colonel Sanders and his bow tie that looks like a stick figure body and wrote, "Sir, we are a fast food restaurant."
And with that, they proved they are not chicken. Well, they sell chicken, but they are brave enough to take on any meme that calls their name, unlike Chick-fil-A, who is too afraid to work 7 days a week.

---
Jenna Ortega explains how her Wednesday Addams is different
September 23rd, 2022 under Netflix. [ Comments: none ]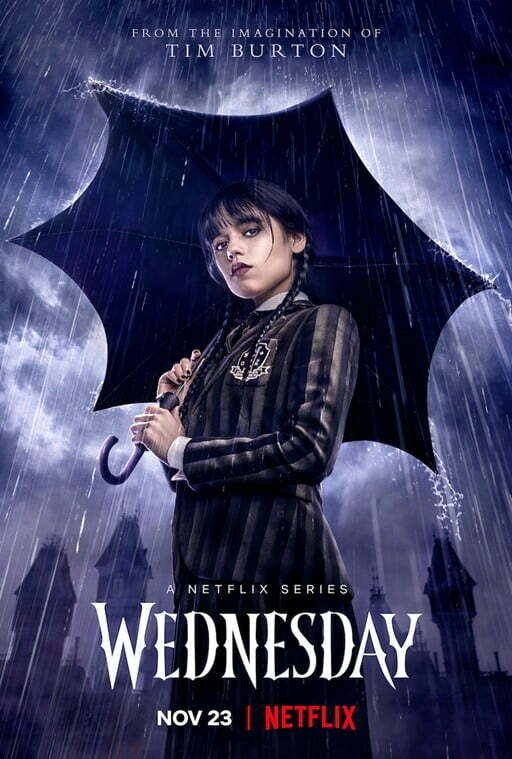 There have been several incarnations of Wednesday Addams throughout the decades. She has been played by Lisa Loring, Christina Ricci, Chloe Grace Moretz, and now Jenna Ortega.
Up until now, Wednesday has been part of The Addams Family. However, on November 23rd, she is getting her own series on Netflix from Tim Burton.
Ortega, who is playing the lead role, explains how her version is different than the ones that came before her. "Wednesday is currently a teenager, and we've never seen her as a teenager before. Her snarky, snide remarks might not necessarily sound as charming when they're coming from somebody who should probably know better than a 10-year-old girl," the actress said.
"That was a balancing act. We didn't want to make her sound like every other teenage girl, but we also didn't want to make her too ignorant. And we've never seen her on screen this much. Any other time you've seen Wednesday, she's been the one-liner, the end of a joke, she always hits it, and I think that's what people really love about her. But in this show, every scene is Wednesday. There's an opportunity to give her a bit more dimension, and she becomes a bit more of a real person, which I don't think we've ever seen before."
I can't wait to see what Ortega brings to the part because she is the actress to watch for her generation.

---