Would you drink Cookie Butter Beer?
July 9th, 2020 under Fast Food. [ Comments:

none

]

If someone tells you they are going to Trader Joe's, you are going to ask them if they have ever tried the Cookie Butter. That is probably why the store has several different products with the addictive substance in it.

Coming this fall, they are going to put it in beer. That is right. They are going be selling Cookie Butter Beer, and that is not the only strange concoction of beer they are adding to the list. According to SheKnows, it will be joined by a coffee peanut butter porter, a ginger beard spiced stout, and a toasty cookie spice cider.

I am a Woodpecker Cider girl, and that just sounds so nasty to me. Yet, I want to try them all. Which one do you want to try?
---
Naya Rivera is missing after a boat ride with her 4-year-old son
July 9th, 2020 under Glee. [ Comments:

none

]

Naya Rivera rented a boat yesterday afternoon at Lake Piru in Ventura County, and she has gone missing.

According to KABC, around 4p the actress' son was seen sleeping by himself on the boat by another boat. The other people called authorities about the situation. When they got to her son, he was wearing a life vest, and an adult life vest was still on the boat. Josey, 4, told the autorities that his mom went under and never came up.

The sheriff's office searched for her until 10p last night with no luck. They are back at the lake this morning looking for her body because they presume that she sadly drowned.

If she is dead, she will be the third person from Glee to die an untimely death. Cory Monteith died of a drug overdose in 2013, and Mark Salling committed suicide in 2018 after being charged with child pornography. You can say that that show is cursed.

Rivera learned about death at an early age. In 1991, Redd Foxx suffered a heart attack on the set of their show The Royal Family, and he passed away.

Rivera also had some controversy in her adult life. Her ex-husband, Ryan Dorsey, called the police on her and claimed that she attacked him during a family Thanksgiving trip. They divorced in 2018.

I am praying for a miracle. Maybe she made got swept under, and somehow made it to shore alive.
---
Bill Nye the Science Guy explains why you need to wear a mask
July 9th, 2020 under Bill Nye the Science Guy, Coronavirus. [ Comments:

2

]

We know there are a lot of science deniers who don't believe you need to wear a mask to protect others from COVID-19. Instead, they are listening to TV doctors like Dr. Drew Pinsky and Dr. Phil McGraw, who are not clinical doctors. Since they are listening to them for medical advice, maybe they will listen to a TV scientist for scientific advice on why they need to wear a mask to protect you and me?
So, Bill Nye the Science Guy made a TikTok, and explained in the simplest of terms why you MUST to cover your pie hole and the two holes above it. I think he is pretty convincing. But then again, I always wear a mask because I don't want to be responsible for giving someone coronavirus. and them dying from it. I care about all people. Unlike the COVIDiots who refuse to wear a mask.
---
Hot Links!
July 9th, 2020 under Hot Links!. [ Comments:

none

]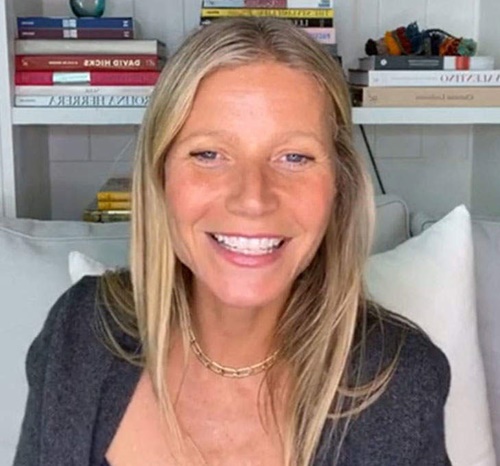 See the inappropriate puzzle Gwyneth Paltrow gave her son – Dlisted

Chris Meloni's long beard – Pajiba

Who is the new Batwoman? – The Cut

The American Pie girls in bikinis – GCeleb

Which show did Netflix cancel? – Screen Rant

Chrissy Teigen's new boobs in a bikini – Drunken Stepfather

Which male actor is hated by all of his female costars? – Celebitchy
---
You are going to love the second season of The Boys
July 9th, 2020 under Amazon Prime. [ Comments:

none

]

The Boys was the surprise superhero show of last fall. The Amazon Prime series changed things up when it made the superheroes the bad guys and the villains the good guys. There was sex, drugs, Rock'n'Roll, and lots of awesome kills. For example, how do you kill a superhero who is invisible? They showed us.
The Boys is going to show us even more in the second season. I know that because they released a teaser trailer for it today. It looks so good, I don't know how anyone will say on September 4th, "I won't love it. I never love it, never f*cking love it."
---