Hot Links!
January 26th, 2020 under Hot Links!. [ Comments:

none

]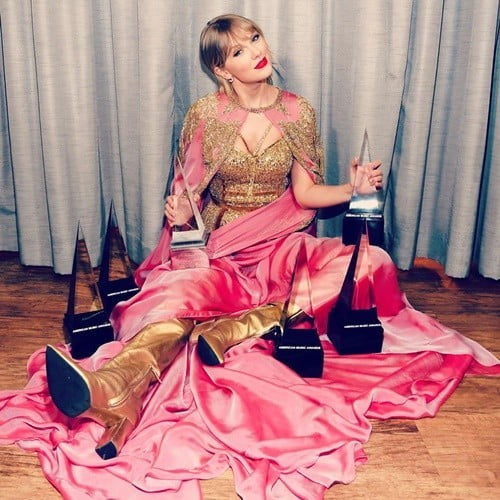 Why wasn't Taylor Swift at the Grammys? – Celebitchy

Is this the World's Worst Cat? – Grunge

What can kill Deadpool? – Screen Rant

You can see Selena Gomez's nipples – Drunken Stepfather

Demi Lovato got all emotional at the Grammys – The Cut

Is Sarah Jessica Parker Team Big or Team Aiden? – Dlisted
---
Chris Sullivan is having a phallic symbol!
January 26th, 2020 under This Is Us. [ Comments:

none

]

This Is Us' Chris Sullivan and his wife Rachel are expecting their first child together. Not only did he reveal that he is going to be a dad, but he also let us know that he is having a boy. He announced the sex by posting several phallic symbols. That is such a man thing to do.
---
RIP Kobe Bryant and his daughter Gigi
January 26th, 2020 under Obits. [ Comments:

none

]

Kobe Bryant, his 13-year-old Gianna, and seven other people were killed in a helicopter crash today in Calabassas.
The 41-year-old is known as one of the greatest basketball players of all time. He played with the Lakers for 20 years until he retired in 2006. He broke so many records, won so many championships, and won the hearts of not only LA fans but fans all over the World.
He was not only an NBA player, but he was also a father and husband. He and Vanessa, his wife of 18 years, have three other daughters, Natalia, 17, Bianka, 3, and Capri, 7 months.
Today, let's remember the Black Mamba as he lived, unstoppable.
---
Bambi's mom's death scene should be fun in the live-action version
January 25th, 2020 under Disney Kids. [ Comments:

none

]

Whenever I hear that Disney is turning one of their classic cartoons into a live-action movie, I am so grateful I do not have kids. Now that The Hollywood Reporter is saying they are working on one for Bambi, I am sure parents feel the same way.
How are they going to start the movie after Bambi's mom dies if they are in the theater? You know their kids are going to want to see it on the big screen. Imagine all the toddlers screaming and crying when they hear that fatal gunshot? All the parents having to explain what happened to her?
Maybe now, there is finally a Disney live-action remake I want to see in the theater!
Seriously, how can they do the film without that scene? It is Bambi's defining moment and sets up the rest of the feature. It should be interesting to find out how they plan on handling that heart-wrenching scene.
---
Is Brad Pitt on Tinder?
January 24th, 2020 under Brad Pitt. [ Comments:

none

]

On Sunday night, when Brad Pitt won the SAG Award, the first thing he said during his acceptance speech is, "I got to add this to my Tinder profile." Well, the next day a lot of women signed up hoping to get a chance to swipe right on the father of six.
Is there a chance he will swipe right on them? None. Not because he is not interested. It is because he is not on it. In fact, he told Extra's Renee Barg, "I'm not even really sure how it all works." Why did he say it then? He explained, "It just sounded funny to me."
If he decides to join, I am sure there are a lot of people who are more than willing to teach him how to do it. Heck, I would teach him. I am enjoying the new Brad Pitt, who likes to laugh more than the serious one we used to know.
---