What is the one thing Meryl Streep is bad at?
May 20th, 2019 under Ellen DeGeneres, Reese Witherspoon/Ryan Phillippe. [ Comments:

none

]

Meryl Streep seems to be perfect. The Oscar winner can play any role that is given to her even if it is an old rabbi. She can sing, act and dance. Is there anything she cannot do?
Today on Ellen, Reese Witherspoon revealed what that one thing is. It is…bowling. Witherspoon said that one night all the actresses from Big Little Lies went out bowling and Streep was actually deemed dangerous with the ball.
Now that we know that Streep is not perfect, it actually makes her even more perfect. That is unless you go bowling with her. Then you might need to wear perfection.
---
Marty McFly finally gets revenge on Biff Tannen!
May 20th, 2019 under Michael J Fox. [ Comments:

none

]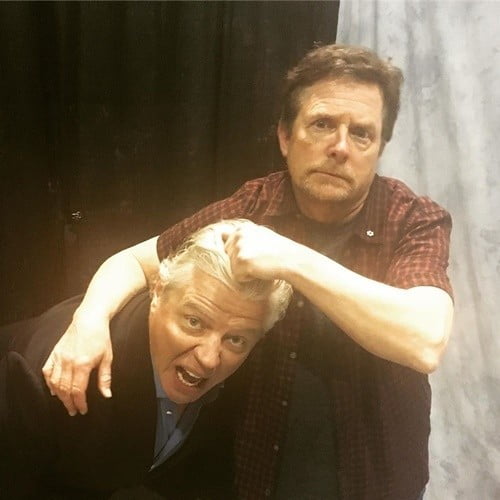 We all know that Back to the Future's Biff Tannen is a knucklehead (since he is based on Donald Trump), so it makes sense that Marty McFly would give him a knuckle to head.
Over the weekend, when Michael J. Fox and Tom Wilson met up at a convention that is exactly what happened. It might have taken a few decades but McFly finally got his revenge. I wonder how sweet it tasted, probably Pepsi sweet.
---
Kevin Hart falls on his a$$
May 20th, 2019 under Kevin Hart. [ Comments:

none

]

Kevin Hart and Tank had a dance-off and the actor was the butt of all jokes. That is because he slipped on the wet floor and landed on his a$$. Now that we are all laughing our a$$es off, let's laugh at him being on his a$$.
Is he OK? He went down really hard. He says that he is fine, but he made everyone feel bad and pretended that he hurt his hip. Then again, the 39-year-old had more than a bruised ego because he also said, "When you get older falling down is the scariest shit ever…My life flashed B4 my eyes when I went down 😂😂😂😂😂"
I wonder how much of that life flash was occupied by The Rock. You know no one is enjoying this video more than DJ. Although, we are a close second.
To see the photos that his friends took when he was on the floor, then click here!
---
Has Sean Patrick Flanery hit hard ties?
May 20th, 2019 under Hard times, Sean Patrick Flanery. [ Comments:

none

]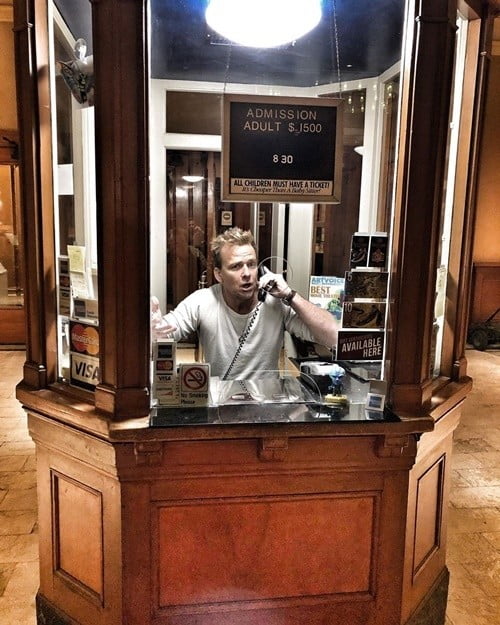 We are used to seeing Sean Patrick Flanery inside theaters on the big screen in movies like Power, Simply Irresistible (one of my all-time favorites) and Saw 3D. However, this weekend he was seen actually selling the tickets in front of the movie theater. Has the actor hit hard times?
Far from it. He was in Buffalo, NY for Nickle City Con and they held a screening with Q&A at a local theater there forThe Boondock Saints. Thus, he was in the booth greeting fans as they came to see him.
BTW I miss beautiful ticket booths like that one at movie theaters. SPF always looks good, but sitting in there makes him look, well, simply irresistible. It has me touching my pants' belt. Men is that true?
---
Sophie Turner is bananas for Joe Jonas' banana
May 20th, 2019 under Captioned By Me, Jonas Brothers. [ Comments:

none

]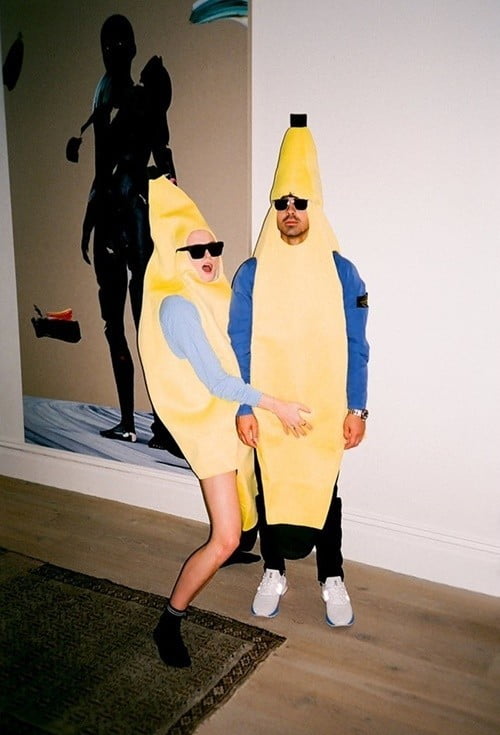 Joe Jonas posted the above photo and told us to caption it, so I did.
He did not tell us why they are dressed as bananas. However, I am sure the reason is just as bananas as how they look. I guess you can say it is a-peal-ing to them.
---