#ThisMorning's anchors get the giggle talking to Hollywood's Prostethic King
May 16th, 2022 under This Morning. [ Comments: none ]
This morning on This Morning, Holly Willoughby and Phillip Schofield interviewed Matthew Mungle, who has been giving Hollywood actors a helping hand down there.
Who is he? Is he a fluffer? Nope, he has an even better job. He is one of the leading prosthetic makers in Hollywood, and recently his business has expanded to below the belt. He is the man that made a fake dick for Chris Hemsworth in Vacation and a fake scrotum for Will Ferrell in Stepbrothers.
However, Mungle has done several more, and the anchors had so many questions for him. Like, what does he need from the makeup department to make the male enhancing prosthetic? He has to ask for the size, the girth, and he never forgets about the balls. Unlike us women sometimes.
At that moment, Holly and Phillip started giggling, and Mungle kept a straight face. I guess when you are making franks and beans for a living, nothing about the male anatomy can turn you into a kid as it did us as we watched.
It wasn't all funny; he got serious when he explained why some productions do it. It makes men feel comfortable when they are doing a nude scene. It is like a Merkin for women. You think you are seeing them naked, but you aren't.
We know that Ferrell kept his boys, but what about Hemsworth? Mungle said, "Production gave it to him in a shadow box. And he put it on his mantlepiece with his Thor hammer. So he got both hammers together."
What more could they ask the creative artist? Holly needed to know if they are expensive? Mungle says stock molds go for $850-$1,000, and the ones made from scratch cost $1,400-$2,500. I will stick to buying a penis silicone maker for my men of the month for less than $50. Although, extensions would help some of them.
If you want to see more of Mungle's work, then check out his website W.M. Creations, Inc.

---
The Boys S3 is going to make our summers even hotter
May 16th, 2022 under Prime Video. [ Comments: none ]
Prime Video released the trailer for The Boys' third season, and you cannot just watch it once. Why? It is that freaking amazing. Adding evil Jensen Ackles to the mix is the cherry on top of a bloody sundae.
There is so much to absorb, and I am loving every second of it. Why isn't today June 3rd? I don't want to have to wait that long to watch the season premiere and two additional episodes. And then I am going to hate July 8th when they stream the season finale.
As much as I love the trailer, the cast loves it even more. To hear what they have to say about every frame, then click here!

---
9-1-1 and The Resident are in limbo for next season
May 16th, 2022 under Fox. [ Comments: none ]

Fox was set to announce their 2022-2023 schedule today, but they are still locking it in. That is because they have yet to finalize deals for 9-1-1 and The Resident. Because of that, they are moving the two summer shows, Fantasy Island and Lego Masters to the regular season.
Since the network doesn't have a schedule, these are the shows that are coming back: Dramas: 9-1-1: Lone Star, Accused, Alert, The Cleaning Lady, Fantasy Island, Monarch; Comedies: Bob's Burgers, Call Me Kat, Family Guy, The Great North, Grimsburg, Housebroken, Krapopolis, The Simpsons, Welcome To Flatch; Unscripted: Beat Shazam, Crime Scene Kitchen, Don't Forget The Lyrics!, Gordon Ramsay's Food Stars, Hell's Kitchen, Lego Masters, The Masked Singer, Masterchef, Next Level Chef, So You Think You Can Dance.
Am I the only one who thinks that Fox picked up Call Me Kat to f*ck with Jeopardy? As long as Mayim Bialik has to film the unfunny sitcom, then she can't become the full time host of the game show. When it comes to Welcome to Flatch, I want to see the photos they have because you know they are salacious.
To read about the new shows, then click here!

---
Here is NBC's 2022-2023 schedule
May 16th, 2022 under NBC. [ Comments: none ]
NBC announced its Fall schedule, and it looks a lot like last year's with a few changes.
I am curious how La Brea is going to do because I thought it was the most disappointing pilots I have ever seen. While that was me, people still watched. When it comes to the rest, there is not much to say. Thus, why I am not saying much.
MONDAY
8-10 P.M. — The Voice
10-11 P.M. — QUANTUM LEAP
TUESDAY
8-9 P.M. — The Voice
9-10 P.M. — La Brea
10-11 P.M. — New Amsterdam
WEDNESDAY
8-9 P.M. — Chicago Med
9-10 P.M. — Chicago Fire
10-11 P.M. — Chicago P.D.
THURSDAY
8-9 P.M. — Law & Order
9-10 P.M. — Law & Order: SVU
10-11 P.M. — Law & Order: Organized Crime
FRIDAY
8-9 P.M. – Capital One College Bowl
8-8:30 P.M. – LOPEZ VS. LOPEZ (November)
8:30-9 P.M. – Young Rock (November)
9-11 P.M — Dateline NBC
To read about the new shows, then click here!

---
Hot Links!
May 15th, 2022 under Hot Links!. [ Comments: none ]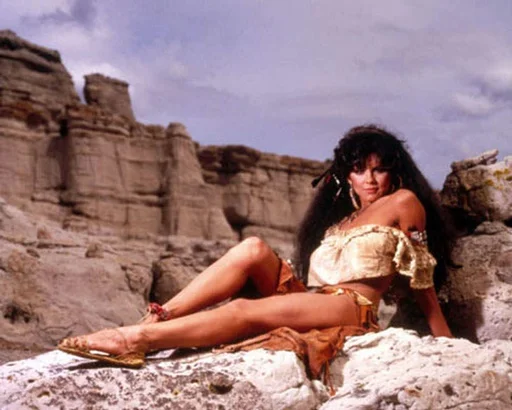 You'll never believe who that is? – Dlisted
Huge Spinal Tap news – Screen Rant
Want to see an actual black hole? – Grunge
Millie Bobby Brown is all grown up – Pajiba
Kelly Brook playing with her boob – Drunken Stepfather
What simple thing can't Kendall Jenner do? – Celebitchy

---