Like a bridge over troubled water…
September 24th, 2021 under Barbra Streisand. [ Comments:

none

]
The Academy of Motion Pictures, Arts, and Sciences is opening a museum here in Los Angeles. Some of the features are named after some of motion pictures' biggest stars. For example, AMPAS named a bridge after Barbra Streisand, and the Oscar winner shared a photo next to her namesake.
Ever since I saw it, I can't help but to sing Simon & Garfunkle's Bridge Over Troubled Water. I wonder why?
Oh, and remember when our parents asked, "If everyone was jumping off of a bridge, would you do it?" I always said I would, but I would say no to jumping off of Barbra's. While that is me, there are a lot of people who would volunteer to walk the plank. Are you one of them?

---
Sunny Hostin and Ana Navarro test positive for COVID-19 live on The View
September 24th, 2021 under Coronavirus, The View. [ Comments:

none

]
When the producers and the hosts of The View woke up this morning, they thought that they would make news because Vice President Kamala Harris was going to be live in the studio on the daytime talk show. They were wrong.
After the first break, Sunny Hostin and Ana Navarro were separated from Joy Behar and Sarah Haines, and no one knew why. Then the producer informed them that the former two had tested positive for COVID-19, and they were escorted off the set.
Behar and Haines were left to fill time while dealing with the shock that they were that close to two people with a breakthrough case of coronavirus, and the Vice President of the United States about to walk out.
No one knew what to do, and it was live television. So Behar pretended she was Carol Burnett and took questions from the audience as they waited for the VP to make her appearance.
However, the show and Secret Service decided not to risk the VP's health, and she answered their questions from a remote location. A smart decision because the Republicans would have had a field day if she caught COVID during her appearance on the show. Could you imagine?
Hopefully, Behar, 78, and Haines, who has three kids under 6, will not catch it, and Hostin and Navarro get well soon.
In case you are wondering, where is Whoopi Goldberg? She has been absent from the show most of this week because her sciatica has been acting. Who knew a pain in her a$$ would save her being that close to the virus, especially with all of her health issues.
The moral of this story is that we still need to be safe, even if we are vaccinated. There are still too many COVIDiots out there who are not getting the shot, risking their health and ours. Yes, if you are vaccinated, you can still get COVID. However, you won't get anywhere as near of a severe case if you weren't vaccinated. Stop whining like little babies who don't know any better, and get the fucking show, you selfish assholes!

---
What do you think of Heidi Klum's big bust?
September 24th, 2021 under Heidi Klum. [ Comments:

none

]
PHOTOPIA Hamburg honored Heidi Klum with a colossal bronze statue of her head. As soon as the supermodel saw it, she wrote, "This is so cool."
I guess it is cool to have a huge a$$ version of your face, but not that one. That is a Lucille Ball bronze statue calamity awful. It is the type of thing that will give your nightmares for months because you can't unsee it. Even after you close your eyes, you can still see those monstrous teeth looking to chomp on you. Actually, it looks like Annabelle but with straight hair. Now we know what killed the Bronze Age. America's Got Talent, but not Hamburg.
What do you have to say about it??

---
Hot Links!
September 24th, 2021 under Hot Links!. [ Comments:

none

]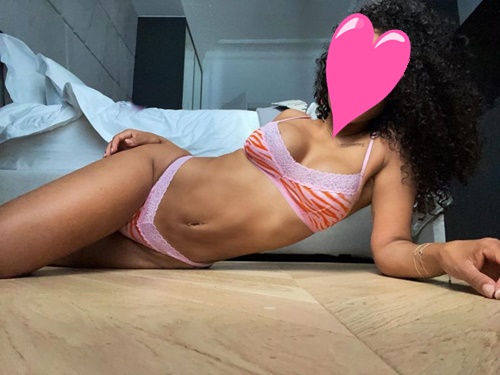 Guess who's wearing Rihanna's lingerie? – Drunken Stepfather
What's Nicole Kidman's biggest regret? – Celebitchy
There was a whale with legs and walked the earth – Grunge
How much are Pokeman Oreo cookies going for? – Screen Rant
What did Rihanna do when she became a billionaire? – The Cut
Which supermodel claims she was disfigured by CoolSculping? – Dlisted

---
Keegan-Michael Key is going to play Donald Trump's penis
September 23rd, 2021 under Donald Trump. [ Comments:

none

]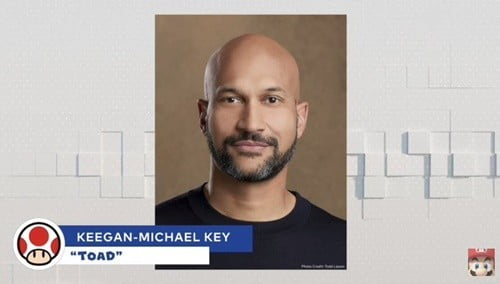 Nintendo announced today who will be the voice cast in the Super Mario Bros. animated movie that comes out on December 21, 2022. One of the names attached to the movie is Keegan-Michael Key, and he will be voicing Toad.
So why did I say he is playing Donald Trump's penis? Remember when Stormy Daniels described Trump's penis as Toad from Mario Brothers? Well, I can never forget. Anytime I see the Mushroom Retainer, that is all I can think about. Therefore, when I see the movie, that is who I think Key will be playing. Tell me I am not alone.
For those of you who care about the film and want to know who else is in it, then click here!

---