Costco is closing all of its photo centers
January 15th, 2021 under Obits. [ Comments:

none

]

Valentine's Day just got a whole lot sadder because Costco announced that they will be closing all of its photo centers on that day.
However, you still will be able to order Prints, Enlargements & Posters, Stationery & Photo Greeting Cards, Canvas, Metal & Acrylic Prints, Photo Books & Calendars, Photo Blankets & Other Photo Gifts, and Business Printing Products online. That is the good news. The bad news is that they will no longer offer Ink Refill, Passport Photos, Photo Restoration, and YesVideo Home Movie Transfer Service.
It makes sense, because who still takes photos with film, but it is still sad. Does anyone know a Costco member who can take me inside of one so that I can take a photo of a photo center before they make a like a photograph?

---
The stars continue to shine for Joe Biden's Inauguration
January 15th, 2021 under Bruce Springsteen, Foo Fighters, John Legend, Politics. [ Comments:

none

]

We are five days away from President Joe Biden and Vice President Kamala Harris' Inauguration celebration. So far, they have announced that Jon Bon Jovi, Garth Brooks, Justin Timberlake, and Demi Lovato will play the nighttime festivities. Today, they added three more huge names to the party: Bruce Springsteen, Foo Fighters, and John Legend.
Somewhere in the White House's bunker, Donald Trump is crying because all he got was someone who won America's Got Talent at his shindig.
If the Biden Inaugural team really wants to troll Trump and make him cry, they should get the Village People to play YMCA and Macho Man. The sad patraitor will be oddly dancing to their performances in Mar-a-Lago. So sad…not.

---
Hot Links!
January 15th, 2021 under Hot Links!. [ Comments:

none

]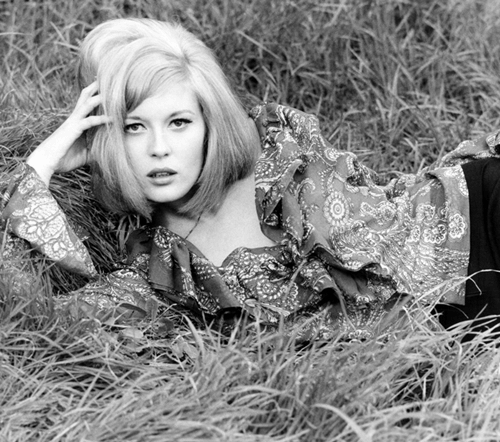 Guess who that beauty is today? – Dlisted

RIP Mrs. Rogers – Grunge

Betty White's secret to a long life – Celebitchy

Jenny Mollen's nude Selfie – Drunken Stepfather

Which USA Network show is ending? – Screen Rant

Chris Rock audition for which Seinfeld lead? – Pajiba

Another reason to detest Ivanka Trump and Jared Kushner – The Cut

---
Dustin Diamond diagnosed with stage IV cancer
January 14th, 2021 under Dustin Diamond. [ Comments:

none

]

Earlier this week, there were reports that Dustin Diamond was hospitalized in Florida, and they suspected that he has cancer. Today his reps confirmed to Entertainment Weekly that he has stage IV cancer.

"He's undergoing chemo so he will be there at least another week and then we will figure out when he gets to come home," explains his rep. "By next week, we'll have a much better understanding of the severity of his condition and what treatments he will need so that he's comfortable."

To make matters worse for the actor, he also has Shingles.

His rep says that he wants to hear from you so you can send him a Get Well card (no autograph requests) to Insurance King, C/O Dustin Diamond, 127 N. Alpine Rd, Rockford, Il 61107, or an email to PinkDaisyEntertainment@gmail.com

One of the people who has reached out to him is his Saved By the Bell co-star Mario Lopez. "I connected with Dustin earlier this evening and although the news of his diagnosis is heartbreaking, we remain positive that he'll overcome this," Lopez wrote. "Praying for him & his family and for a speedy recovery."

Hopefully, he will beat cancer and recover quickly. Then when he is better, he can make a guest appearance on the SBTB reboot on Peacock.

---
BTWF: Dustin Diamond on It's a Living
January 14th, 2021 under Before They Were Famous, Dustin Diamond, Saved by the Bell/City Guys. [ Comments:

none

]

Before Dustin Diamond went to Bayside High on Saved By the Bell, he tried to get into Julliard on It's a Living. How cute was the 10-year-old in that 1987 episode?

---